A Met Police officer holding a bag of confiscated drugs. Photo: Tom Johnson
This article is part of "Safe Sesh", a VICE harm reduction campaign produced in collaboration with The Loop and the Royal Society for Public Health. Read more from the editorial series here.
Taking drugs is inherently risky, but there are ways to reduce that risk. Front of house testing is one of them. It's an initiative that's being rolled out across the UK festival scene by The Loop, a harm reduction social enterprise and VICE's partner on the Safe Sesh campaign.
Essentially, anyone planning on taking drugs can find out what's in them by submitting a small sample to The Loop for analysis. Since it was launched in the UK last year, front of house testing has discovered pills made of concrete and malaria drugs disguised as ketamine. Around one in five users hand their stash over to The Loop for disposal once they find out what's in it.
Sounds sensible, right? Well, not everyone seems to think so. London nightclub Oval Space recently tried to set up a partnership with The Loop, but was blocked by the police. Oval Space founder Jordan Gross says: "We wanted to do drug testing in the same way they do at festival sites. The police said no. They didn't feel it was in the spirit of their existing policies."
Gross says he still wants to introduce drug testing, but until the police change their stance he's unable to do so.
We asked the Met why it was against the idea and received the following statement:
"Aside from the fact that illicit drug taking is illegal; it is also important to highlight that no drug taking can be assumed to be safe – even when the substance has been tested. As such the Met believes that by supporting such testing we would be condoning the possession and use of controlled drugs. The concept of 'front-of-house' drug testing is new and as such has very limited academic evidence on the outcomes and effectiveness in terms of changing behaviour and reducing harm. We must also consider that the testing regime could be used as a quality assurance mechanism, assisting users and dealers to consume or promote pills and powders. Whilst we appreciate and support the harm reduction advice issued by drug workers, we cannot, at this time, support front-of-house drug testing for the reasons outlined above."
For Fiona Measham, director of The Loop and professor of criminology at Durham University, that statement is particularly disappointing. She's seen the positive impact that testing has had on the safety of drug users both in Europe, where the practice has been around for decades, and from her firsthand experience on the festival circuit. "Front of house testing has been operating for 25 years in the Netherlands with very successful outcomes," she says. In the UK, she adds: "We have two years of very strong data, so we know it's successful."
Rolling out drug testing at festivals has involved lengthy discussions with local authorities, law enforcement and event organisers. One of the surprising things about those conversations has been the enthusiasm of local police forces to support drug testing. Measham says: "If the Met talked to any of the police forces where we've conducted testing they would get the assurance that we helped reduce drug-related harm. At Boomtown Fair there was a 25 percent fall in drug-related problems, and medics said it was in large part down to front of house testing."
---
WATCH: How to Use Ecstasy as Safely as Possible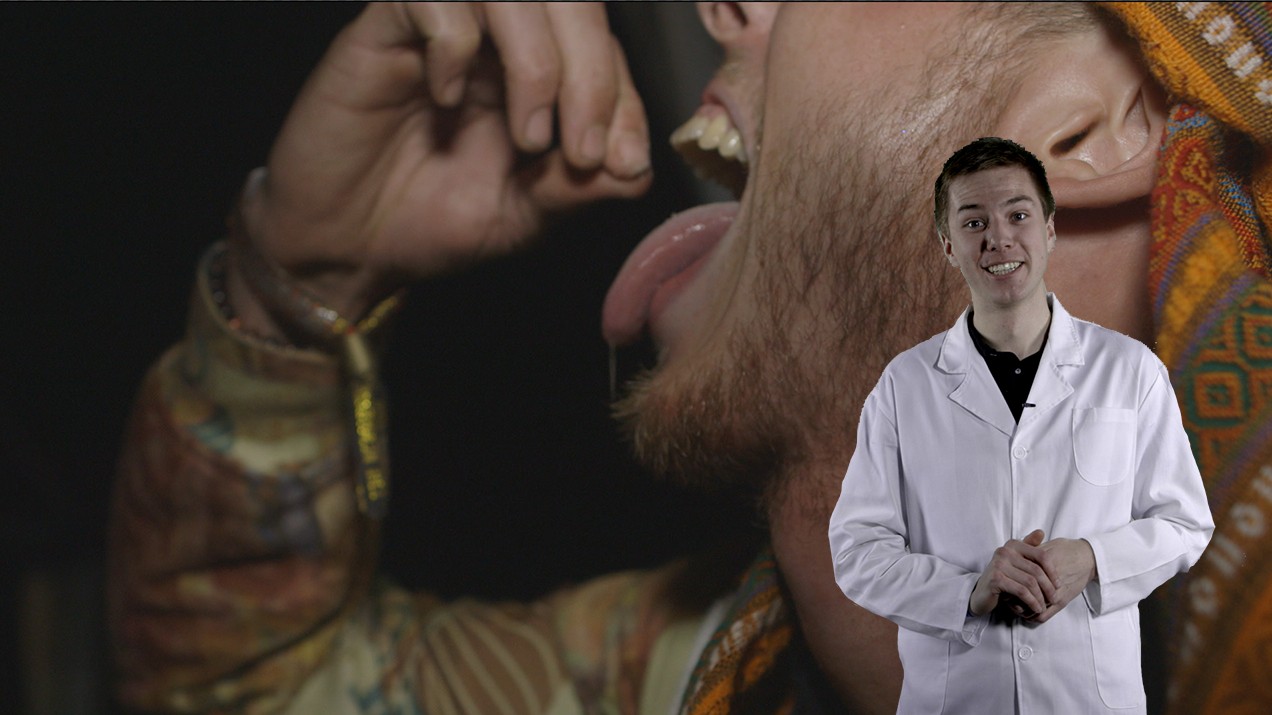 ---
For now, The Loop is working on other initiatives aimed at keeping users safe. Back of house testing involves analysing drugs obtained through amnesty bins and seizures by door staff. Alerts can then be issued via social media if any particularly dangerous substances are identified. The Loop has run a back of house service at the Warehouse Project in Manchester since 2013, and Measham says she is currently engaged in positive talks with the police and a number of large clubs about running a similar service in London.
Offering testing directly to users remains a longer term goal. Dr Henry Fisher, policy director at drugs policy think tank VolteFace and a senior chemist at The Loop, says: "The police want to protect people and they also don't want people to break the law. What's important is explaining how this helps the police achieve both those things."
The Loop is currently analysing data gathered at festivals and submitting the results for peer review – the conclusions of which it hopes will offer reassurance to anyone who still doubts the benefits of its approach. Fisher adds: "We're beholden to the fact that the best way to publish evidence of the effects of our service is to publish in academic journals, and that takes time."
Measham is confident that The Loop's full services will eventually be available on the London club scene. But she's also mindful of the price that might be paid if those negotiations take too long. "I just see it as a matter of time," she says. "But we don't have time, because drug-related deaths are increasing in the UK every year.
More on Safe Sesh: