After casting a vote to proceed with debate on Senator Mitch McConnell's (R-KY) last ditch (and ultimately failed) effort to repeal the Affordable Care Act (ACA) earlier in July, Senator John McCain (R-AZ) gave a speech on the Senate floor calling for a return to bipartisanship in Congress. Referring to past senators, McCain declared, "The most revered members of this institution accepted the necessity of compromise in order to make incremental progress on solving America's problems and to defend her from her adversaries."
Put simply, sometimes it helps to work together to get things done.
While a group of senators have since planned a series of bipartisan hearings on health care, the jury is still out on how fruitful such efforts may be and if they're any indication Congress is ready for more widespread bipartisanship. Due to their track record on reaching across the aisle, some might view it as a pipe dream. A substantial roadblock is money in politics, particularly dark money, which ever since Citizens United has resulted in deeper polarization on issues, and a need for politicians to act like they're in campaign mode all the time.
But to remind the most weary legislative news-junkies out that there that sometimes both the Senate and the House have their bipartisan moments, here are five examples of political decorum that resulted in bipartisan victories. They surely didn't leave everyone in Congress happy, but at least some common ground was had.
2010 Repeal of 'Don't Ask, Don't Tell'
2010 witnessed the landmark repeal of the 1993 "Don't Ask, Don't Tell" law—which had allowed only closeted LGBT Americans to serve in the U.S. military.
The repeal bill enabled lesbian, gay, and bisexual service members to serve openly, and drew bipartisan support in both houses of Congress. H.R. 2965 was sponsored by former Representative Jason Altmire (D-PA), and cosponsored by six Democrats and three Republicans; S. 4023 was passed due to the leadership of former Senator and sponsor Joseph I. Lieberman (I-CT) and co-sponsor Collins, who was instrumental in lobbying eight Republicans to vote with Democrats in favor of the repeal.
2011 Free Trade Deals with South Korea, Panama, and Colombia
After five years of political standoff and no trade deals passed by Congress, three free trade deals were finally pushed through in October of 2011 with bipartisan support.
Former Representative Eric Cantor (R-VA) sponsored the three deals in the House, with Democratic co-sponsorship: then-Representative Sam Farr (D-CA) worked with Cantor on Colombia, then-Representative Jim McDermott (D-WA) on Panama, and Representative Sander Levin (D-MI) on Korea. In the Senate, Former Senator Max Baucus (D-MT) sponsored the equivalent Colombia, Panama, and Korea deals with the support of co-sponsors McConnell and Senator Orrin Hatch (R-UT).
---
Check out more videos from VICE: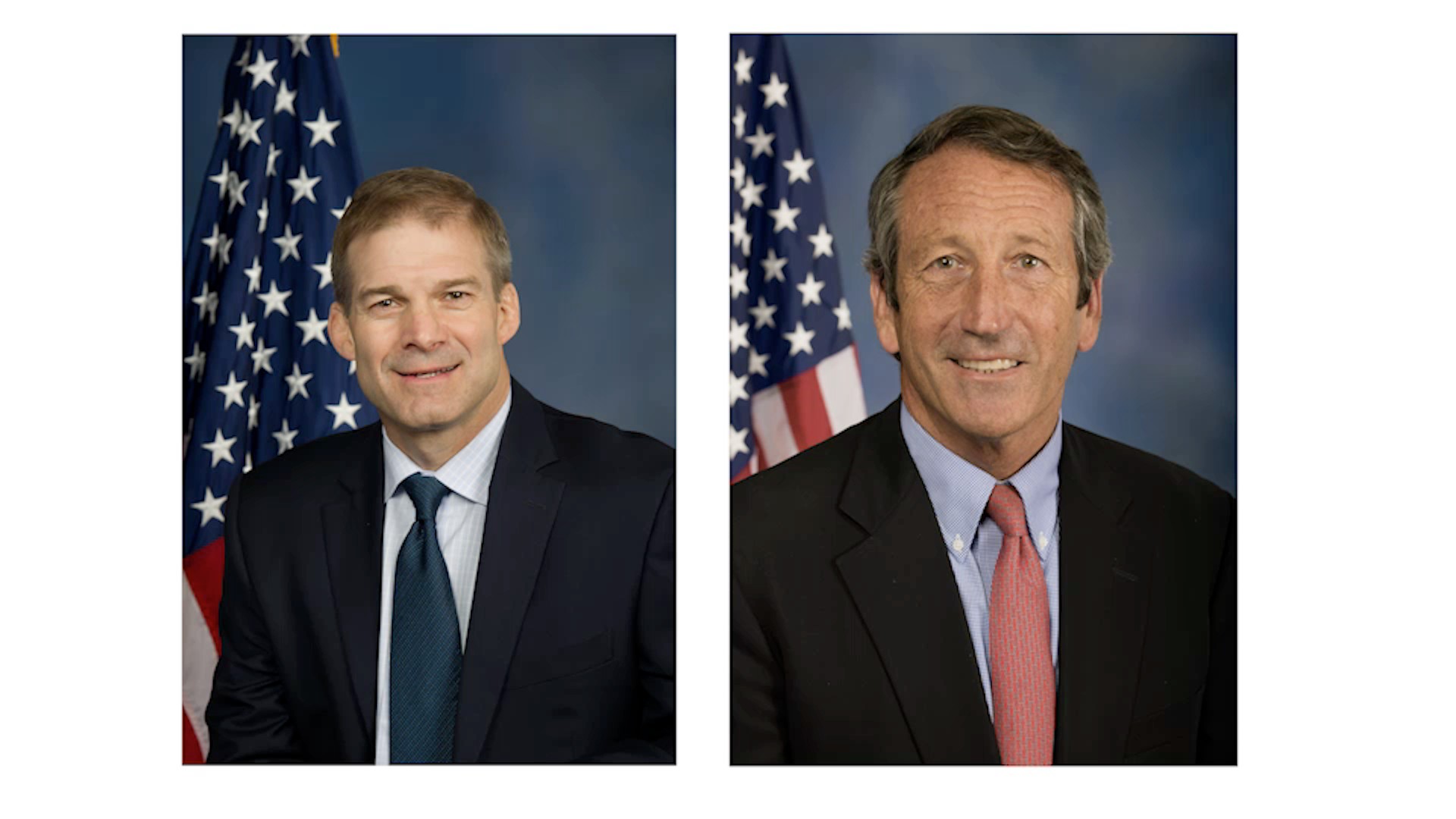 ---
While there was pushback from lawmakers on both sides of the issue—some Republicans criticized President Obama's delay in sending the agreements through, some Democratic labor advocates were dismayed by increased foreign competition—majorities were strong, and the bipartisan nature of the agreements was particularly notable in the midst of the heightened polarization that came to characterize President Obama's time in office.
"We don't do much around here that's bipartisan these days," Republican Senator Rob Portman (R-OH) remarked at the time. "This is an example of where we can come together as Republicans and Democrats realizing that with 14 million Americans out of work, we need to do things to move our economy forward."
2013 Violence Against Women Reauthorization Act
Originally passed in 1994 with the help of the bipartisan Congressional Caucus for Women's Issues, the Violence Against Women Act (VAWA) enhances law enforcement and service providers to bolster responses to domestic and sexual violence in the United States.
Since then, VAWA underwent two reauthorizations—until 2012, when Congress failed to pass one. Ultimately, it was a bipartisan effort in the Senate that bypassed gridlock in the House to put forth and pass through the 2013 reauthorization (which the House agreed to thereafter in the form of H.Res. 83). Sponsored by Senator Patrick J. Leahy (D-VT), S. 47 had seven Republican cosponsors, 52 Democratic, and two Independent—and was backed by every woman senator regardless of party and a majority of Republicans.
2015 was an unusually important year for bipartisanship in recent history, evidenced by a bill backed by both then-Speaker John Boehner (R-OH) and House Minority Leader Nancy Pelosi (D-CA)—the Medicare Access and CHIP Reauthorization Act (MACRA). More often referred to as the "Permanent Doc Fix," this bipartisan effort addressed the 10-plus years old problem of doctors who have Medicare patients risking pay cuts due to a faulty formula of how doctors are reimbursed. The bill, which soared through the House and Senate with overwhelming bipartisan approval, also filled a funding gap and extended the popular Children's Health Insurance Program (CHIP).
2015 Every Student Succeeds Act
The vast majority of Congress members voted in 2015 in favor of overhauling President George W. Bush's No Child Left Behind education reform bill, replacing it with the Every Student Succeeds Act—which was intended to return power to states with regard to teacher evaluation and federal test-based accountability.
Bipartisan duo Patty Murray (D-WA) and Lamar Alexander (R-TN) worked together in the Senate to pass the legislation, incorporating elements of previous House legislation.
So Will Congress Return to 'Regular Order'?
In considering McCain's plea, despite rising rates of animosity between Republicans and Democrats, it's worth noting that election years and reactionary politics stymie bipartisanship and have for decades. It's therefore not necessarily historically accurate to harken back to the good ol' days in which bipartisanship could be considered "regular order." But even in the face of intense polarization, we don't have to look too far back to find instances—however rare—of lawmakers really working across the aisle against the odds. Maybe there's hope for some productive decorum yet.