Image: Andrew Lichtenstein/Corbis via Getty Images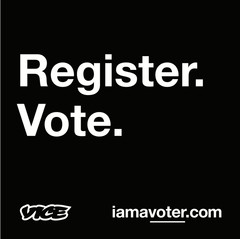 Registration, education and action. We're supporting voting in partnership with iamavoter.com, a nonpartisan movement encouraging voting, and civic engagement.
On Wednesday Senators Sherrod Brown and Ron Wyden demanded Amazon stop spying on workers' social media posts, as well as workers who may be trying to unionize. The move comes after Motherboard revealed the existence of the so-called Advocacy Operations Social Listening Team, a group inside Amazon that methodically monitored the closed Facebook groups of Amazon Flex Drivers.
"The magnitude of this surveillance, the lengths to which Amazon went to keep it hidden from your own workers, and its admitted purpose are extremely disturbing and are indicative of just how much of a threat Amazon perceives its own workers to be," the senators wrote in a letter to Amazon CEO Jeff Bezos.
"We urge you to immediately denounce and end Amazon's anti-worker, anti-union efforts, including the Advocacy Operations Social Listening Team. In addition, we call on you to reaffirm Amazon workers' federally protected rights to collective action and to form a union and to announce that the company will remain neutral in any organizing efforts its workers choose to pursue," the letter continued.
Do you know anything else about companies monitoring workers' social media posts? We'd love to hear from you. Using a non-work phone or computer, you can contact Joseph Cox securely on Signal on +44 20 8133 5190, Wickr on josephcox, OTR chat on jfcox@jabber.ccc.de, or email joseph.cox@vice.com.
Earlier this month, Motherboard uncovered an exposed Amazon-linked panel that contained internal documents, reports, and an online tool that laid out in stark detail how much the company was monitoring some of its workers' social media posts. The documents showed that Amazon corporate employees received regular reports on discussions among Flex drivers on nominally private pages, and were using this information to, in part, monitor drivers, "planning for any strike or protest against Amazon." Flex Drivers are independent contractors or gig workers who deliver items for Amazon and Wholefoods in more than 50 cities in the U.S., as well as several other countries.
Targets included specific closed Facebook groups, as well as subreddits, and the Twitter keyword "Amazon Flex," according to one of the documents. One of the documents listed the specific closed Facebook groups Amazon monitored.
"DO NOT SHARE without proper authentication. Most of the Post/Comment screenshots within the site are from closed Facebook groups. It will have a detrimental effect if it falls within the reach of any of our Delivery partners. DO NOT SHARE," a login page read.
After Motherboard contacted Amazon for comment, the company said at the time that, "Upon being notified, we discovered one group within our delivery team that was aggregating information from closed groups. While they were trying to support drivers, that approach doesn't meet our standards, and they are no longer doing this as we have other ways for drivers to give us their feedback."
After the publication of that piece, the admin of a large Facebook group based in Chicago, told Motherboard that, "As a driver myself, I can say that Amazon Flex drivers are being undervalued by the company, and I assumed we've been watched, to prevent drivers protests and sabotage… that's why I don't post much."
"[The general opinion is that we are watched to prevent any mass resistance, which could bother Amazon," he added.
Amazon also sought to hire an intelligence analyst to track "labor organizing threats" within the company. After Motherboard covered that job listing, Amazon deleted the listing, and company spokesperson Maria Boschetti said in an email that "the job post was not an accurate description of the role— it was made in error and has since been corrected."
When asked for comment on the Senators' letter, an Amazon spokesperson provided the same statement as the company did for the original article.
Update: This piece has been updated to include a response from Amazon.