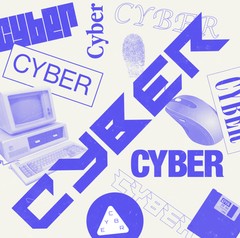 Hacking. Disinformation. Surveillance. CYBER is Motherboard's podcast and reporting on the dark underbelly of the internet.
A developer who was marketing an "undetectable" cheat that was supposed to work for any video game both on PC and console has shut down after receiving a "request" from game publisher Activision.
Last week, a new cheat called Userviz started getting attention after a well-known cheat hunter group tweeted about it, calling it "the next generation of cheating." Kotaku and Ars Technica wrote about the cheat, highlighting its innovative approach and the fact that it promised to be platform-agnostic. (Whether it is actually "undetectable" is another story; cheats and anti-cheat programs are always engaged in a game of cat-and-mouse.) Curious users flocked to Userviz's Discord channel, but the cheat maker, who used clips of Call of Duty: Warzone to demo his system on YouTube, also caught the eye of Activision, the publisher of that game.
On Monday, the cheat developer, who goes by User101, deleted all the content on the cheat's site and replaced it with a statement. 
Team,

This statement was not required.

However, at the request of Activision Publishing, Inc ("Activision"), I will no longer be developing or providing access to software that could be used to exploit their games. My intent was never to do anything illegal. At the end of the video that brought so much attention to this project, it stated "coming soon". The software was never published.

This type of technology has other actual assistive benefits, for example, by pointing a webcam at yourself you could control movement without the use of limbs. Unfortunately, because of its potential negative impact I will not be developing it further.
Hours later, Userviz's Discord was also deleted. Only the cheat's merchandise on Amazon is still up.
User101 did not respond to a message sent after the site shutdown. And Activision did not respond to a request for comment. 
But User101's statement clearly hints at what likely happened: someone at Activision found out about the cheat, saw that it could be used in Warzone, and, perhaps got a letter from one of Activision's lawyers (since User101 specifically noted that they did not intend to do anything "illegal.")
Last week, in an interview with Motherboard, User101 explained how his cheat worked, and said that he believed what he was doing was above board, given that his cheat did not rely on reverse engineering games or hacking their code. 
"I created the world's first aimbot that will work on any gaming console through the use of artificial intelligence and deep learning," he said. "My code is simply an automation software not geared toward any specific game."
Do you reverse engineer games or develop cheats for them? Or do you work on anti-cheat engines? We'd love to hear from you. Using a non-work phone or computer, you can contact Lorenzo Franceschi-Bicchierai securely on Signal at +1 917 257 1382, lorenzofb on Wickr and Telegram, OTR chat at lorenzofb@jabber.ccc.de, or email lorenzofb@vice.com
An aimbot is a type of cheat that helps gamers aim automatically at an enemy, and it's a standard offering in cheats for first person shooters such as Warzone or Apex Legends. What made Userviz different is that it relied on an external card, something called "computer vision," and "emulated input" devices. 
The cheat was designed to see what was going on in the game on a separate computer, recognize objects such as enemies in the game being played on the console, and send signals to the console's controller to help the player, according to User101. 
This required an expensive and slightly complicated setup: a PC with a good GPU to process the video feed from the console and run the cheats automation and machine learning scripts, a capture card to stream the game, which can cost $100 or $200, and a hardware device, which can cost almost $200, to connect the console and its controller to the PC and emulate the controller's signals. On top of that, a would-be cheater had to pay to buy the cheat itself. 
An employee of a games company, who asked to remain anonymous because they weren't allowed to speak to the press, confirmed that something like this can't be detected without creating the risk of false positives. After all, they explained, what this cheat does is simply what a controller can do. That said, it may be able to detect something like this if a game company detects that a previously mediocre player suddenly becomes godlike (though there is, of course, the risk of false positives as the employee mentioned.)
"The technique I am using only sends signals as if it were a player," User101 admitted.
And that's the cheats biggest drawback. It would only level the playing field, it wouldn't really give the cheater anything that they couldn't get if they just learned to play better. This kind of cheat can't offer something like wallhacks, a feature that highlights enemy players behind walls. And it can't really distinguish between enemies and team members, it only detects their shapes. 
"Going up against a good player, you might win a 1on1 more often if this aim assist feature can compensate for your lack in aiming skill, it will make a bad to mediocre player better, but someone with good aim and good anti recoil movement will have no benefit from this program," said a person who tried the cheat, who asked to remain anonymous as they worked for a tech company and were not allowed to speak to the press. 
Ironically, User101 said he started to develop his cheat after he got frustrated by other cheaters. 
"Every single time I get killed I question whether or not it was a Pro Player with tremendous situational awareness and extreme accuracy or just a hack," he said.
What it definitely won't be is someone using his cheat.
Subscribe to our cybersecurity podcast, CYBER.