HOUSTON — For two years, Linda Barber waited. After the 2015 Memorial Day floods devastated her house in Houston's Meyerland neighborhood, she took her time remodelling the house that her parents had bought in 1969, the house that she had grown up in. Barber knocked down several walls, refurbished her bathroom in gleaming white tile, and, remembering the flood, picked out waterproof tiling for her living room that resembled hardwood flooring.
She moved back into her ideal home in May, just four months before Hurricane Harvey touched down and flooded her entire home.
Barber led VICE News on a tour of the damage to her home on Friday, as her friends and family helped clean up. Her garage is now full of rubble, much of her antique furniture is waterlogged and potentially unusable, and her sheetrock had to be stripped out. While she managed to save her son's precious bass, many of her own possessions have washed away. Barber even had to give away her 9-month-old puppy to another family. Now, it may take weeks or even months before she will be able to clean the place back up, let alone move back in.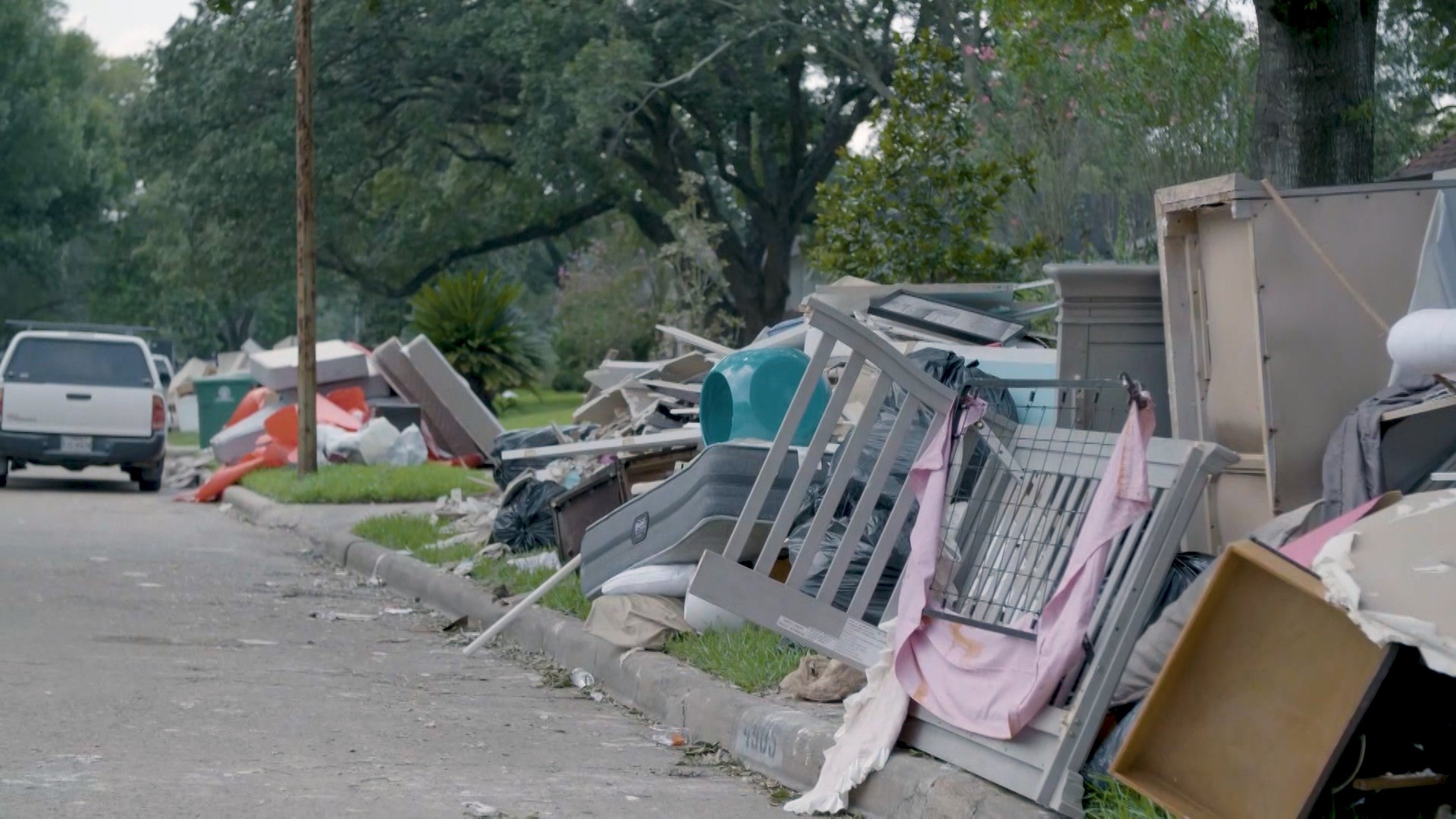 Oliver Noble contributed reporting