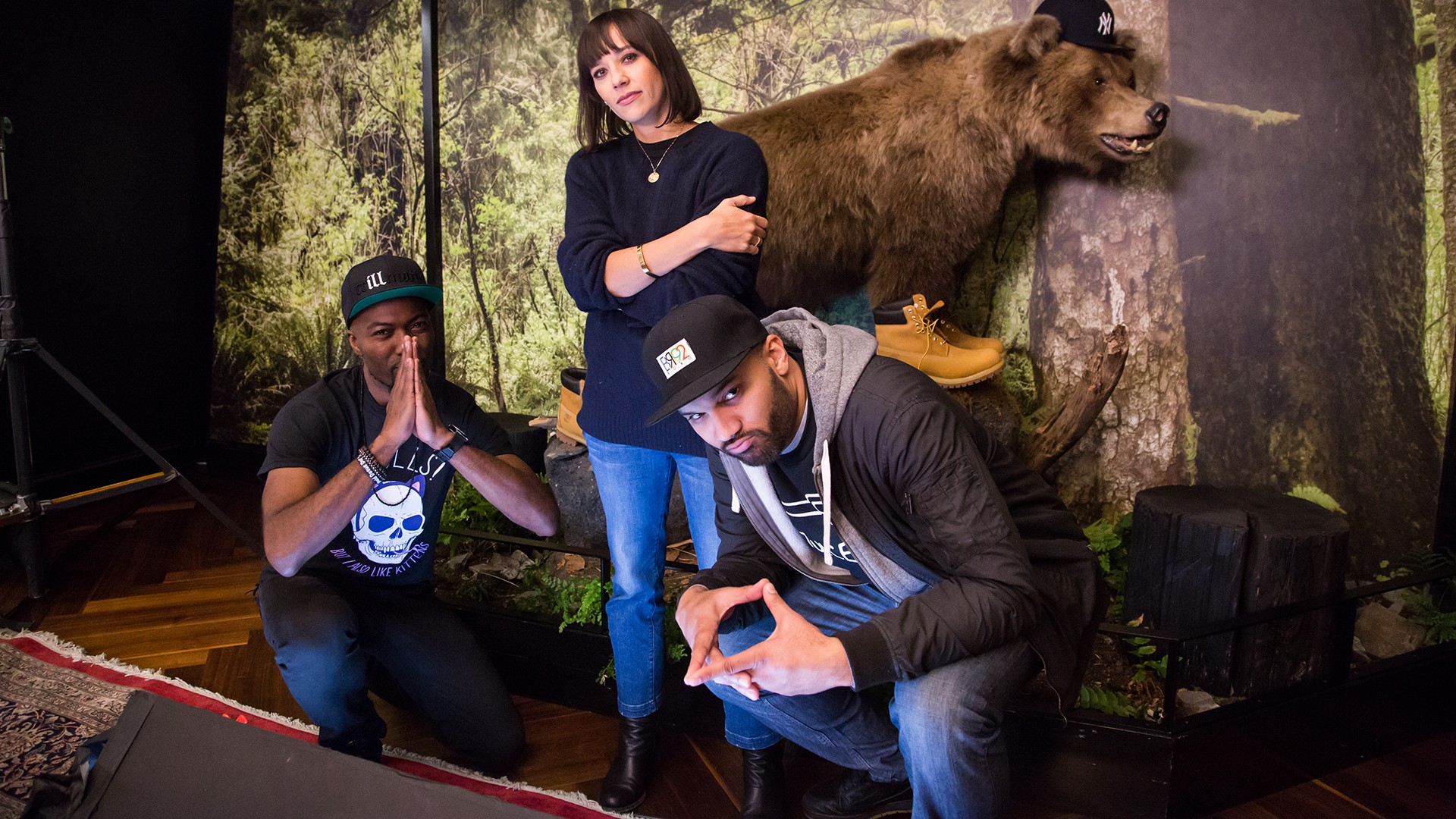 On last night's episode of Desus & Mero, the VICELAND hosts invited actor/screenwriter/producer Rashida Jones to pull a chair up to their table to chat about some casual life experiences that everyone can relate to—like the time she was attacked by Michael Jackson's famed chimpanzee, Bubbles, who also happened to be wearing overalls at the time.
Jones walked Desus and Mero through the whole harrowing Bubbles encounter, and then the trio chatted about Hollywood parties, Jones's "father" Spike Jonze, and much more. Give it a watch above.
Be sure to catch new episodes weeknights at 11:30 PM ET/PT on VICELAND.