A sequel to the eerie events that unfolded on the evening of October 20, 1973, looks more plausible every day.
That was when President Richard Nixon, mired in the spiraling Watergate scandal, decided to oust the special prosecutor, Archibald Cox, whose probe was looming over his presidency. But Nixon had to first accept resignations from his attorney general and deputy attorney general—both of whom refused to fire Cox when ordered to do so—before finding a DOJ official who would do his bidding. Once that was done, the two ex-prosecutors' offices were sealed by the FBI, the special prosecutor's unit was disbanded, and responsibility for the Watergate investigation and prosecution was moved back over to the Justice Department—and, Nixon hoped, back under his direct control.
Obviously, that didn't work out for him.
---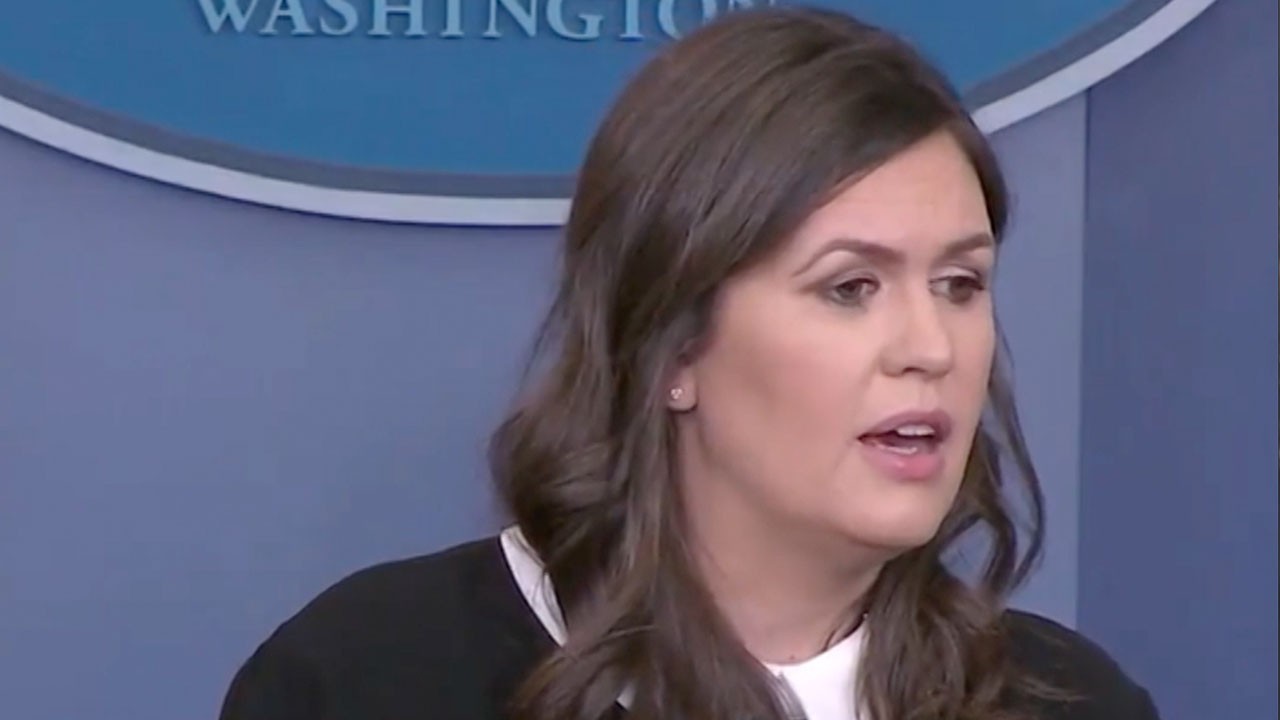 ---
The constitutional crisis that was dubbed "the Saturday Night Massacre" sent the country into a political tailspin. Protesters massed in front of the White House, demands for impeachment blared in Congress, and public support for Nixon's resignation quickly jumped from 19 to 38 percent, according to one poll. The administration was pressured into appointing a new special prosecutor within days, and less than ten months later, bowing to wishes from his own party—and, ultimately, the country—he became the first president in American history to resign from office.
Fast forward to the present. Early this month, the FBI raided the home and office of Michael Cohen, Trump's personal lawyer, inviting a barrage of angry tweets from the president. Trump, after all, had previously signaled his personal life and business dealings were off limits to Special Counsel Robert Mueller's probe of 2016 election interference by Moscow. And even though Mueller does not appear to have directly overseen that raid, he referred it to federal prosecutors in New York—and his putative boss at the Justice Department, Rod Rosenstein, signed off on it. This was fresh evidence, in Trump's eyes, of a "witch hunt" by Mueller. Meanwhile, Rosenstein's boss, Attorney General Jeff Sessions, reportedly told the White House not long after the Cohen raid that he might resign if the president sacked Rosenstein, his number two at the Justice Department.
It's no wonder activists and law enforcement in cities across America are bracing for a repeat of history, only worse.
In Pittsburgh, news came last week that some cops were being told to pack full riot gear just incase major unrest broke out in the event of Mueller's removal. Even if the anticipated reaction was overstated, Mueller's firing could produce the largest mass protests yet of the Trump era—and, possibly, bursts of more robust civil disobedience across the country.
With at least one in every state, over 900 protests are on the books with MoveOn.org, which, along with other left-leaning organizing groups like Indivisible and March for Truth, has been driving much of the planning centered on a possible Trump Justice Department shake-up. As of this article's publication, over 350,000 people had already RSVP'd online, according to the organizers.
If word leaked of a Saturday Night Massacre-style event, organizers said, a call would be held with a national coalition within the hour to decide whether a full-scale protest was needed. If the answer proved to be no, local groups would be left to do what they pleased. But if a protest were green-lit nationally, the key question would be timing. If the news arrived before 2 PM local time, participants have been told to start protesting in their respective municipalities around 5 PM the same day. Should it come out after 2 PM, protests would likely start at noon the next day—or the same day if it was still early in any given municipality, local time. Event times will be updated on each page accordingly, organizers said.
But the logistics of mass mobilization these days aren't that simple, according to David Sievers, a national campaign director for MoveOn. Breaking news can unfold at such a rate that a simple plan could fall apart within minutes, which is why the groups started to devise their strategy in July 2017. "Imagine the Saturday Night Massacre, in the age of Twitter," Sievers explained.
The emerging progressive operation mirrors the rapid-response efforts of modern presidential campaigns, with a grassroots twist. House parties are being held in the coming days to make signs and banners for a protest that might not ever happen, organizers explained. Amid the FBI raid on Cohen's apartment and office and the president's increasingly ominous warnings—combined with the news that Trump tried to fire Mueller (and then backed off) last June and made another move in December—organizers sent out an alert urging participants to be ready for any potential action. Of course, it was a false alarm, but served as a dry-run for mechanisms that could come alive at a moment's notice.
"I think there's going to be incredible backlash and outrage if he does this, something so brash," Sievers told me. "Fortunately, we have now a protest structure in place that can channel that energy that's going to be out there into hopefully being effective in changing the political outcome—and not just people being angry, but people being able to show their lawmakers, because Congress is the only body that can really stand up to the president in this case."
But what will those protests actually look like?
"As a coalition, we have decided that we are not planning any civil disobedience," Ronnit Bendavid-Val, one of the core organizers for planned protests in New York, told me. She explained that the official plan was to keep the action confined to the sidewalk, not have a sound system in place, and not apply for an NYPD permit. "This is not about getting arrested; it's about respecting the rule of law," she said. "But we know that there might be individuals who choose to take that route. That's an individual decision."
Joseph Giacalone, a professor at CUNY John Jay College of Criminal Justice and a retired NYPD detective sergeant who was involved in the police response to the Occupy Wall Street protests, said he wasn't worried about civil unrest breaking out in New York City, nor other big metropolitan areas. "It's the little ones that I'm concerned with," he told me. "We saw how poorly the planning and response was with the Charlottesville police where one protestor lost their life. Most departments have fewer than 20 sworn officers."
He added that law enforcement will likely monitor social media, where protest updates will be posted day of. "You'll see more mobile police on bikes and scooters to close in quickly," he said. "I also think there will be little tolerance for protesters that break the law, including wearing masks, which is a summonsable offense in New York City."
In an interview, Dana Fisher, a sociology professor at University of Maryland who's writing a book about Trump-era protest, told me that protests after Mueller's firing would be a "complete shift" from the more scripted events like the Women's March or the March for Our Lives.
With the organizers not seeking permits, Fisher explained, "police have a lot more capacity to arrest people, but they also have a lot less capacity to enforce the peace. That means that things can get out of hand a lot faster." She said there's a likelihood that outside parties, like Antifa-style activists or Bikers for Trump, might also show up, increasing the chances of confrontation—and, possibly, violence. (In an email, a spokesperson for the Metropolitan Anarchist Coordinating Council, which has helped organize some antifa-style actions, said they did "not have plans for this kind of protest.")
But as in the Watergate era, the determining factor is ultimately Washington. In recent weeks, Senate Majority Leader Mitch McConnell has said that he wouldn't let a bipartisan bill protecting the special counsel from firing come to a vote because it was "not necessary." (Against McConnell's objections, the bill may still be voted on in Senate committee this Thursday.) "Republicans in Congress will not break from Trump whatever the magnitude of the protests—unless and until the Democrats win the midterms in at least the House," Todd Gitlin, a social-movement historian and veteran of 1960s protests, told me in an email. He added that we should expect "chaos and panic in the White House," in the event of unprecedented mass mobilization, but not for Trump's actions or policies to actually reverse.
Still, if the president were to fire Mueller and/or Rosenstein, Fisher argued, politicians would witness a protest movement at their doorstep that, according to her own data, has shown signs of adding moderates to its ranks. This, Fisher continued, "suggests that, perhaps, more and more people who are centrist are starting to be fed up, which would then suggest that there may be some middle-of-the-road Republicans who might take a stand."
"If they're not sitting down and having a conversation about this, shame on them, because it will be a constitutional crisis—and then, at the same time, the last thing we need is a crisis on the streets," she told me of Republicans in Congress. "I just hope that they're prepared."
Sign up for our newsletter to get the best of VICE delivered to your inbox daily.
Follow John Surico on Twitter.