Getty Images
Facebook is run like a "dictatorship," according to some of the company's shareholders, who slammed CEO Mark Zuckerberg at the annual shareholder meeting in Menlo Park, California, Thursday.
In the last few months Zuckerberg has faced criticism from users and regulators, as well as lawmakers in the Senate, the House and the European Parliament. The U.N. has even accused his company of facilitating genocide in Myanmar.
This week it was the turn of Facebook's own investors, who laid into Zuckerberg for his poor leadership and the myriad failings at the world's biggest social network.
The omens were bad from the start: a plane flew overhead bearing the sign: "YOU BROKE DEMOCRACY," courtesy of the anti-monopoly activist group Freedom From Facebook, who want the network broken up.
David Kling, Facebook's deputy general counsel, chaired the meeting. Three minutes in, while explaining that shareholders would not be able to speak until the voting was over, Kling was interrupted: "Shareholder democracy is already lacking at Facebook," the shareholder shouted. She was told to sit down repeatedly by Kling and was eventually ejected from the meeting.
It didn't get much better for Facebook's leadership.
Christine Jantz from NorthStar Asset Management was first up, proposing to change the voting structure so that one share equals one vote, an issue she said was more important now given the "highly concerning issues the company is currently facing."
"If privacy is a human right — as stated by Microsoft CEO — then we condemn that Facebook's poor stewardship of customer data is tantamount to a human rights violation," Jantz said.
"The shareholder revolt is yet another sign that Facebook can't get ahead of the curve in terms of trying to address the wider issues that its business faces," Andy Barr, founder of 10 Yetis, a digital media agency, told VICE News.
"At a time where global businesses are fighting to try and demonstrate transparency and democracy, Facebook, seemingly driven by Zuckerberg himself, is trying to shy away from any kind of accountability, especially with rules like his shares carrying 10 times more weight than normal shareholders," Barr said.
READ: Snapchat's CEO just got real bitchy about Facebook's data leak
Currently, all the power resides in the hands of Zuckerberg and a small cadre of insiders who hold a special class of stock that gives them greater voting power than ordinary shareholders.
And this power was on full display Thursday where activist investors forced the company to vote on six different proposals, ranging from changing the voting structure, to boosting diversity and commissioning a report on how the company was dealing with the gender pay gap.
All six of the proposals were instantly vetoed by Zuckerberg and his board.
Will Lana of Trillium Asset Management, who proposed a change to the board's approach to risk management, said it was obvious that the current system was simply not working.
"The proof of the current structure's inadequacies is on display in the current headlines," Lana said, adding that she had identified "at least 15 distinct controversies" facing the company.
Even Reverend Jesse Jackson took time to attend the meeting and criticize the company, lashing out at Facebook's lack of diversity. "Beyond the board, the C-suites, the top 15 employees are white, and that does not represent a random — it represents some lack of intentionality to be inclusive," Jackson said.
While Facebook's dual-voting structure is not unusual in Silicon Valley where visionary founders seek to retain control of the company they built from their dorm rooms, the system does create problems when the person in charge is no longer viewed as benign or responsible.
"Facebook is the biggest nation in the world and we have a dictator, if you look at it from a democracy standpoint, Mark Zuckerberg is a dictator," Peter Sunde, the founder of Pirate Bay, recently told CNBC. "I did not elect him. He sets the rules."
In response to the criticisms, Zuckerberg cribbed from his well-worn apologies to U.S. and European lawmakers, saying the company was working to fix the problems, and it was willing to sacrifice profits in order to improve privacy and ensure there is no repeat of its failures in the last 12 months.
"The big theme we're focused on is making sure we take a broader view of our responsibility to everyone we serve," Zuckerberg said.
In the end, one shareholder said it came down to a simple choice for the CEO.
James McRitchie, who proposed changing the voting structure from what he labeled a "corporate dictatorship" to something more democratic, urged Zuckerberg to "take a page from history. Emulate George Washington, not Vladimir Putin."
Of course shareholders do have an alternative way to vote on Facebook — by buying and selling shares.
At the end of the fractious meeting, the company's shares — which had recently plummeted in the wake of the Cambridge Analytica scandal — were trading at over $191, just a couple of dollars shy of its all-time high.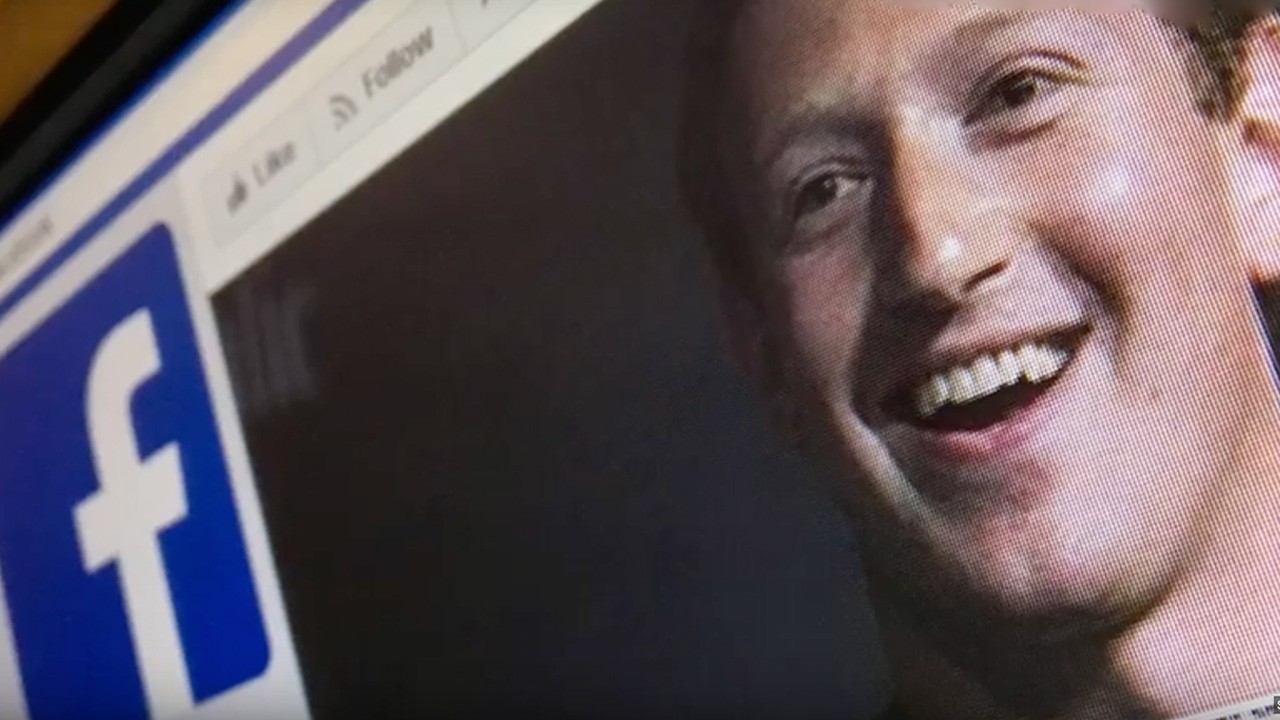 Cover image: Mark Zuckerberg, chief executive officer and founder of Facebook Inc., listens during the Viva Technology conference in Paris, France, on Thursday, May 24, 2018. (Marlene Awaad/Bloomberg via Getty Images