The Dancing Pink Windmill Kids Have Recreated That Viral Video as Adults
A Comic Relief treat for us all to enjoy.
|
28 February 2017, 10:25am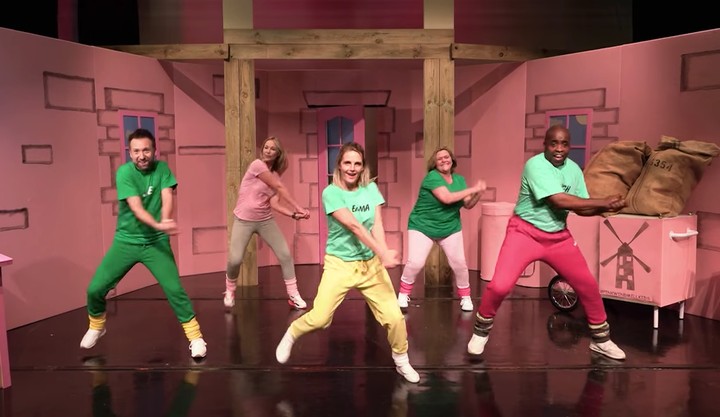 Thumbnail image: screengrab via YouTube / Comic Relief
(Top image: screengrab via YouTube / Comic Relief)
Remember, at the end of last year, just before Christmas, the viral video of those dancing children? The ones in colourful jumpers who were very excited about telling you their own names, before breaking into an astonishing choreographed dance and doing some whooping?
I'm sure you do. It was a big moment in internet history. So big that we interviewed some of the kids – who are now, of course, adults – about what it feels like to have something you filmed, as a child in the 1980s, suddenly thrust onto the world's timelines 30 years later.
Good news: some of those adults got back together to recreate the video in support of this year's Comic Relief, and we've got it here exclusively for you to enjoy:
The Pink Windmill Kids clip is one of a number of original skits being released this year on Comic Relief's social media channels. To see more, and to find out how you can get involved in this year's Red Nose Day, on the 24th of March, visit the official website.