Simple Potato Salad
Loaded with hard boiled eggs, pickles, and a touch of vinegar, Matty Matheson gives us his favorite recipe for this easy side.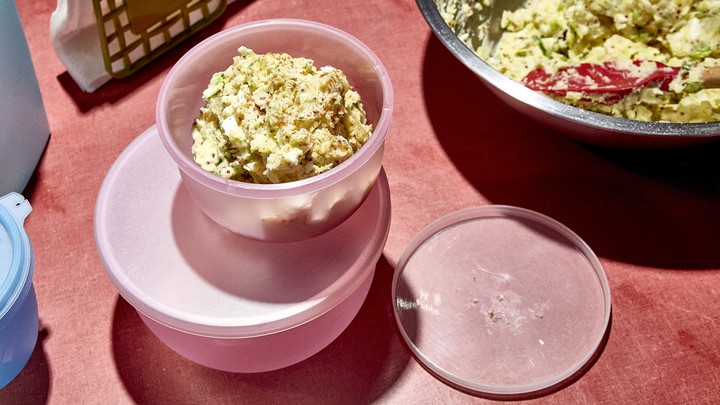 Photo by Heami Lee
Servings: 4
Prep: 10 minutes
Total: 1 hour
Ingredients
5 Yukon gold potatoes (about 3 pounds|1.5 kg)
kosher salt and freshly ground black pepper, to taste
1/2 cup|125 grams mayonnaise
1/4 cup|45 grams bread and butter pickles, finely diced
2 tablespoons apple cider vinegar
2 tablespoons whole grain mustard
5 scallions, thinly sliced
3 hard boiled eggs, finely chopped
1 rib celery, finely diced
1 teaspoon paprika
Directions
1. Cover potatoes with water and season generously with salt. Bring to a boil and cook until soft, about 45 minutes. Drain, then cool slightly and peel. Cool completely, then transfer to a bowl and, using your hands, crumble into large chunks.
2. Add the remaining ingredients and season with salt and pepper. Sprinkle with paprika to serve.