Illustration: Lia Kantrowitz
Like many bottoms, my gay friend George* has a harrowing story about using an enema before anal sex. "I had met a guy on Grindr," he said. "I get to his place and ring the doorbell. As he opened the door to say hi, I coughed and shat out a load of poo water into my underwear. Loudly. I had to run into his flat, straight to the toilet, and throw my underwear away. It was all down my legs. It killed the mood, needless to say. And, yes, I left the dirty underwear there."
Among bottoms, learning the art and science of douching—using an enema, syringe, or hose to flush out the rectal cavity before getting rammed to high heaven—is a sacred rite of passage. Like the asses they irrigate, douches come in all shapes and sizes, from readily available Fleet brand saline bottles to complicated shower contraptions for seasoned vets. It's a messy reality of taking dick up your butt: If you don't want to end up with a disappointed top and a gross sex situation on your hands, a courteous bottom needs to douche beforehand. Or so many within the gay community think.
In the interest of all my dirty bottoms out there, I asked a few doctors what one should do to prevent horror stories like George's. What's really the best way to douche? The answer surprised me—according to medical experts, you probably shouldn't be doing it at all.
"I usually tell patients to just put a towel down on those fancy sheets and go for it," said Dr. Stephen Goldstone, an assistant clinical professor of surgery at Mount Sinai Hospital and a specialist in anorectal disease and gay men's health. Goldstone is the author of The Ins & Outs of Gay Sex: A Medical Handbook, so he knows a thing or two.
Dr. Evan Goldstein, who founded the gay men's sexual wellness practice Bespoke Surgical (and is one of the country's foremost anal rejuvenators), provided a helpful hypothetical. "Imagine if you line up ten guys, and you're going to top them all," he said, describing a modest Thursday evening at The Eagle. "Even if they haven't prepared, nine out of ten would be completely stool-free."
---
Watch Thomas Morton head to the Eagle with NYC leathermen
: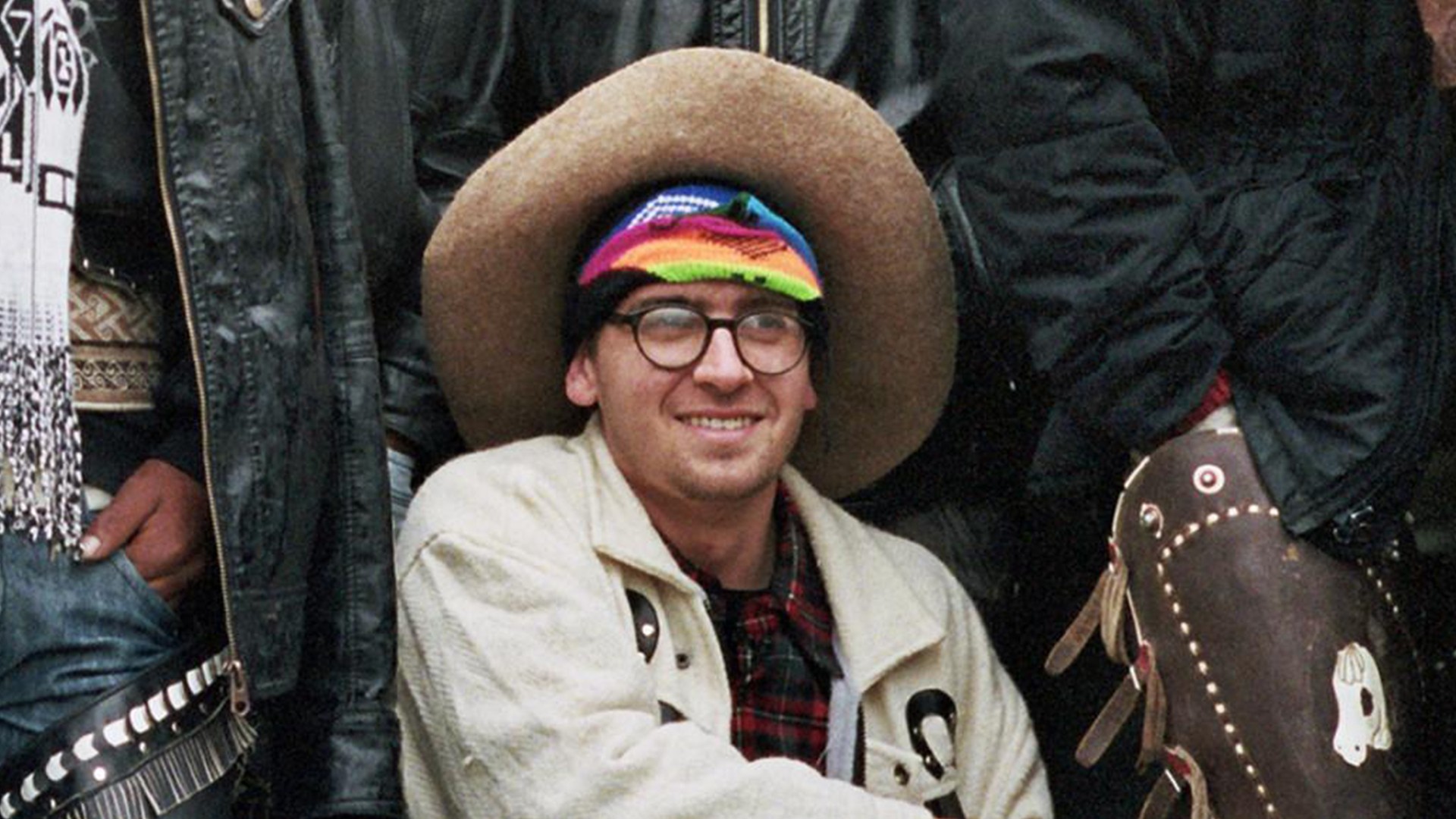 ---
That's because, contrary to what your gay best friend or some insufferable YouTube personality told you, you don't truly need to clean out before riding the baloney pony all night long. It all comes down to anatomy. As Dr. Goldstein told me, stool resides in the sigmoid colon, the part of the large intestine closest to the rectum and anus. There, you'll find a muscle that keeps poo from going into the rectum and through the anus until you're actually ready to, you know, poo. That means there shouldn't be any stool where the top's dick is going, unless your top is hung like Jon Hamm times Justin Theroux.
You're probably about to say, "Yeah, but when I douche all kinds of poo comes out." You're not wrong. The thing about enemas and irrigation devices is that they were made for people with actual constipation issues, not bottoms. When we douche, the force of water propelled into the colon goes past the area that actually needs to be clean for sex, up into the sigmoid colon. That fills the feces up there with water, and then washes it all out, which is the point of the enema in the first place. An enema cleans out way more than you need to for sex, making your butthole even dirtier in the process. And many people do this repeatedly, until the water comes out clear. That's like draining a whole pool just to get a few leaves out when you could be using a skimmer instead. (Though it's possible for a dick to enter the sigmoid colon depending on one's individual anatomy, it's not common.)
The doctors added that over-the-counter enemas weren't intended to be used on a regular basis, either. "Fleet [brand enemas] are not great," Dr. Goldstein said. "They cause a lot of trauma. The chemical in there creates irritation. It brings water into the movement so you can poop away, but it causes the cells [of the rectum] to get irritated. It creates tons of mucus and tons of dryness in the area." That dryness can lead to cracks and bleeding, which can also make it easier to pass some STDs.
Dr. Goldstone points out that douching too often can lead to other, long-lasting problems, too. "If you're doing it every day, there are a lot of issues with enemas. You can lengthen your colon, and that can lead to constipation later in life," he said. Yep, your worst fears are true: the constant pushing required to expel all of that water-logged poop can blow out the anal sphincters that keep it in, causing irreparable harm that can mess up bowel movements down the road. Dr. Goldstone said symptoms of that damage aren't often evident until it's too late.
"That's what's so dangerous about it," he said. "It's not threatening, but it's a real pain in the ass, so to speak, it can make you uncomfortable and miserable."
What should you do instead? Well, probably nothing. Both doctors recommended a simple shower before bottoming, using plain water to clean the butthole and a little bit inside, too. If that's not sufficient, there's probably something wrong with your diet. Try adding fiber for bulkier stools, which can be found in leafy green vegetables and other fiber-rich foods. If you don't like waiting in line at Sweetgreen, you can always try fiber supplements like Metamucil. There's even a supplement that explicitly targets the gay market: Pure for Men, which is made with the same psyllium husk, flaxseed and chia found in other over-the-counter fiber products, presumably manufactured extra… homosexually. Dr. Goldstein noted that every booty is different, so you'll need to experiment to find the timing and dosage of fiber to ensure maximum cleanliness for you.
For those who still insist on doing something—anything—up there before sex, Dr. Goldstein said it's best to douche using plain water and just a tiny bit of pressure from an enema bulb. But buyer beware. "When someone has a big bulb in front of them, they just want to squeeze the fuck out of it and get all of the water in there," he said. Remember, you only need to clean a few inches, not your entire gut.
Both doctors said that any butt should be ready to rumble with a moment's notice. If you don't believe that, try sticking a dildo or buttplug in there and pulling it out. If there's no brown stuff on it, then you're fine. If there is, think about refining your diet or using supplements.
What does all our anxiety about douching say about gay culture? That we need to chill out (without turning to poppers). The gay community sets notoriously unrealistic expectations for itself on everything from ideal body type to the "value" of masculinity; expecting absolute cleanliness in sex is much the same. After all, if you keep going down that rabbit hole, eventually you're going to meet the rabbit, and there's nothing really wrong with that. Or, as Dr. Goldstone said, "No matter what you do, it's always going to be an asshole. You can't enemize it into something it's not."
*Name changed to protect the innocent.
Follow Brian Moylan on
Twitter.