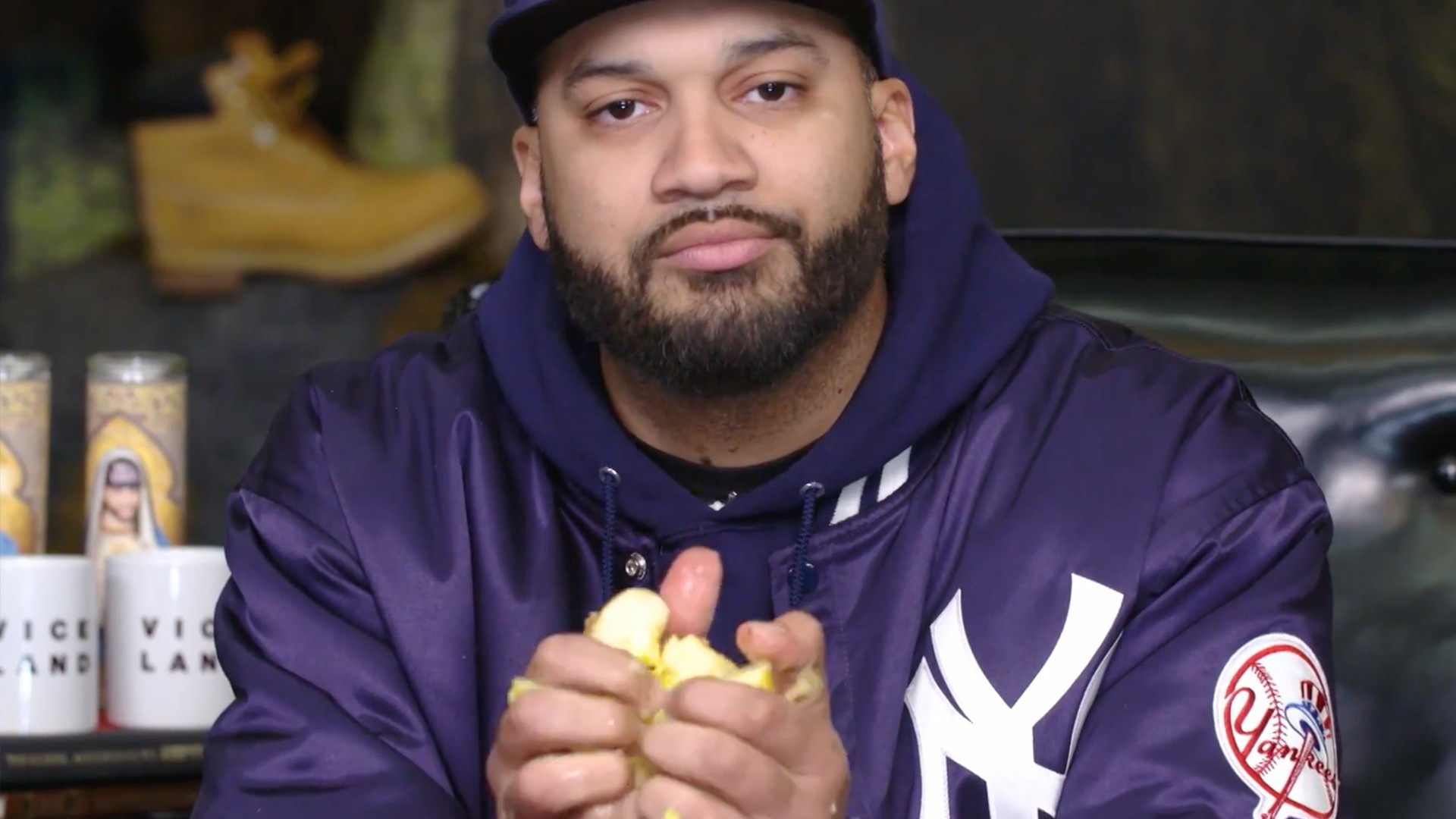 There's a new viral challenge taking over the internet, and this time it involves crushing apples with your bare hands. There's no real rhyme or reason to it—UFC star Sage Northcutt just crushed an apple last month and asked people to follow suit. They did. And so, the apple crush challenge began.
On Thursday's episode of Desus & Mero, the Kid Mero decided to take on this challenge and crush an apple of his own. As you'd expect, it was savage as hell. Check it out above.
You can watch all of this week's Desus & Mero for free online now, and be sure to catch new episodes weeknights at 11 PM on VICELAND.