Image: Arwen Curry/Worlds of Ursula K. Le Guin
This article is part of the Motherboard Guide to Cinema , a semi-regular column exploring foreign and obscure speculative films.
---
On January 22, the writer Ursula K. Le Guin died in her home in Portland, Oregon, at the age of 88. She left behind three children, her husband, and a prolific body of fiction from a six decade career as a groundbreaking American writer. Yet an author can never be reduced to their work and obituary writers were tasked with answering a nearly impossible question: Who was Ursula K. Le Guin?
This is the question haunting Arwen Curry's new documentary Worlds of Ursula K. Le Guin, which premiered last weekend at the Sheffield Doc Fest in England. While making no pretensions to any definitive answer, Curry's hour-long film orbits this question like a moon around one of the innumerable alien world's conjured by Le Guin in her fiction.
Made over the course of the last decade of Le Guin's life, Curry paints an intimate and multifaceted portrait of the late author. There's Le Guin as the young, struggling writer whose fiction is dismissed by editors as being too heady to find an audience; Le Guin as the pipe-smoking feminist shaking up the male-dominated science fiction scene; Le Guin the mother and anarchist; and finally, Le Guin as the aging anti-capitalist National Book Award winner who is sick and tired of profiteers ruining literature.
Le Guin's major fictions serve as the scaffolding of the documentary and—one suspects—her own life. Beginning with Le Guin's breakthrough success with the young adult novel A Wizard of Earthsea (1968), Curry upholds the titular promise of the film and takes the viewer on a tour of the many worlds of Le Guin. The islands of the Earthsea trilogy and the planets of The Left Hand of Darkness (1969) and The Dispossessed (1974) are brilliantly animated by Em Cooper and Molly Schwartz, while Le Guin and those closest to her relate the major events in the author's life.
Although Le Guin hated to be pigeonholed as a science fiction writer—she preferred the term "American author"—she was, in a way, born to tell stories that are both fantastical and scientific. Her father was Alfred Louis Kroeber, a foundational figure in the field of cultural anthropology who dedicated his life to documenting the decline of the Native American population in California. Kroeber is perhaps best known for his friendship with Ishi, the last remaining member of the Yahi people, who spent the final five years of his life living at the University of California after he emerged from the wilderness beyond the school in 1911.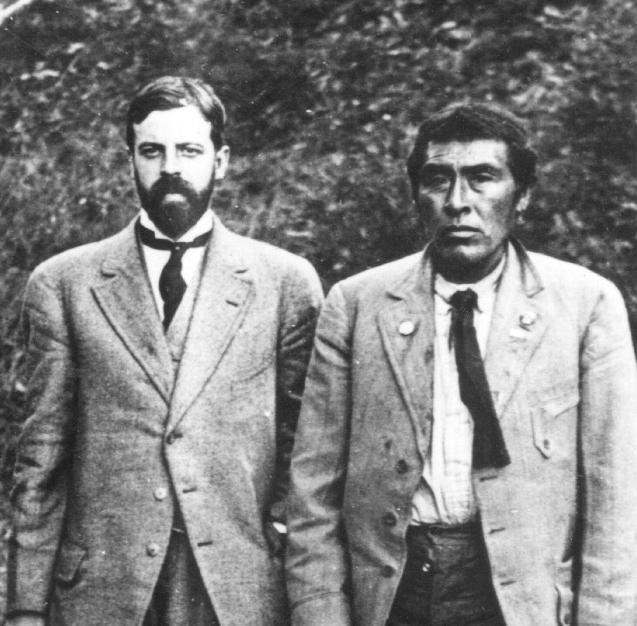 Le Guin grew up surrounded by academics and people from cultures radically different from her own, and the influence of this upbringing is strongly reflected in her fiction. Many of Le Guin's most famous novels and stories are based around first contact, often involving a single person encountering a radically different civilization. In Left Hand, the protagonist visits an ice-bound planet inhabited by a race of androgynous humanoids who only become sexually active once per month. In The Dispossessed, a brilliant anarchist physicist is the first to visit his culture's capitalist home planet in nearly 200 years. The two stories won the preeminent honors for science fiction—the Hugo and Nebula awards—making Le Guin the first person to ever win both awards for two back-to-back novels.
Although Le Guin's fiction is often described as fantasy, she used her writing as a way to explore radical alternatives to the way the real world works.
"I was more interested in exploring alternatives to violence and exploitation," Le Guin explains in the film. "This was the late 60s and people were asking what might a perfect society look like? Thinking about that question brought me to non-violent anarchism. I think anarchist thinking is one of those profoundly radical ways of thinking that is very fruitful, very generative."
Le Guin's affinity for anti-capitalism and anarchist thought would carry through to the end of her life. When she won the 2014 National Book Award for her "distinguished contribution to American letters," she used the opportunity to speak out against the commodification of literature and major publishing platforms like Amazon.
"Books aren't just commodities; the profit motive is often in conflict with the aims of art," Le Guin said during her speech. "We live in capitalism, its power seems inescapable. But then, so did the divine right of kings. Any human power can be resisted and changed by human beings. Resistance and change often begin in art."
Curry said it was this anti-authoritarian way of thinking and Le Guin's penchant for speaking truth to power that attracted her to the author as a documentary subject. When Curry first conceived The Worlds of Ursula K. Le Guin in 2008, she was a graduate student in journalism with no documentary film experience. But her desire to capture the spirit of Le Guin and her work drove Curry to learn documentary techniques so she could shape the film. As Curry told me on the phone, "my whole career has been shaped along with this project."
At the time, Curry was working as an editor for the punk magazine Maximum Rocknroll and was put in contact with Le Guin through a mutual friend. Although she said Le Guin was initially receptive to the idea of a documentary, there was one big problem.
"She was very generous with her time and gave all kinds of interviews in print and on the radio, but she seldom did on-camera interviews," Curry told me. "She had never really felt comfortable on camera. That was a big thing to get past."
Read more: We Lost Ursula K. Le Guin When We Needed Her Most
Curry initially expected the documentary to be wrapped in a few years, but funding problems and life events turned the documentary into a decade-long affair. Over that time, Curry said she became friends with Le Guin and their dozens of hours of interviews began to feel more like conversations. Curry captures this sense of intimacy masterfully in the film by exposing both Le Guin's light-hearted humor and her more serious, high-minded idealism.
"I tried, but I don't think I can really get across in the film what it's really like to know Urusla K. Le Guin," Curry said. "She's a very funny person and had this incredible mind. But when she's sitting there and cracking jokes, she's also thinking at this very high level of every nuance of what you're saying. Yet she never came off as someone who was superior or aloof."
Le Guin never got to see a final version of Curry's film, although she did see a rough cut in the months before her death. Curry told me she was wrapping up edits on the film last January when a friend informed her that Le Guin had died. Although the news wasn't exactly a surprise—Le Guin had been struggling with health issues for months—Curry said it's still hard to accept that she's gone.
"I'm just now starting to believe that it's real," Curry told me. "Even when she died, I had this impulse to talk to her about it because of how fundamental she feels when you know her in your life. She's one of those people you just can't imagine not being there."