Illustration by Jacqueline Lin
When Sabrina Wilson, a transgender woman, entered a plea agreement for a drug offense in 2008, she opted for rehab over a prison sentence. She was homeless but hopeful. Two days before Christmas that year, she was admitted into Phoenix House, a drug and alcohol treatment facility in Brooklyn. But when Wilson disclosed her gender identity to a counselor on her first day, she alleges things turned awry, according to her court complaint against them.
Though Wilson was diagnosed with gender identity disorder at 16, and had identified as female for over a decade, she said a Phoenix House counselor assigned her to a room with men and she was barred from using women's restroom facilities. Initially, Wilson didn't object to these so-called rules because she "sens[ed] she had no choice" but to follow them.
According to Wilson, the discrimination didn't stop there. In her court complaint, she alleges that Sydney Hargrove, a Phoenix House director at the time, forbade her from wearing wigs and high-heeled shoes, despite other women in the program being allowed to do so. When Wilson requested sleeping and bathroom accommodations that aligned with her gender identity, she said Hargrove declined, telling her that "you should adjust." She wasn't allowed to participate in a women's support group at the center, even though she had consent from other members.
This experience is far from unique. According to the 2015 US Transgender Survey, of surveyed trans people who had accessed substance abuse services in the past year, 22 percent reported being harassed or denied equal treatment when accessing services from a drug or alcohol treatment program.
Wilson says that, despite facing discrimination, she made strides toward sobriety. But she said Hargrove still wanted her out of Phoenix House, telling her "[w]e can't suit your needs as a transgender in our program." She left and was resentenced to two and a half years in an all-male prison after relapsing and failing to complete her court-ordered treatment.
In 2011, with the help of Housing Works, a New York City–based nonprofit fighting AIDS and homelessness, Wilson sued Phoenix House for violating New York State and City Human Rights Laws that protect transgender people from discrimination based on their gender identity. According to a Housing Works lawyer, her case was eventually settled out of court.
But nearly a decade on, the mistreatment Wilson claims she experienced is as pervasive as ever. This July, the New York City Commission on Human Rights (NYCCHR) accused four different substance abuse centers of discriminating against transgender patients in violation of city law: the Addicts Rehabilitation Center in Manhattan, Salvation Army Adult Rehabilitation Center in Brooklyn, Promesa Residential Health Care Facility in the Bronx, and the Thomas and Marie White Health Center in Queens.
The commission's investigation was prompted after Noah Lewis, a former staff attorney at Transgender Legal Defense and Education Fund (TLDEF), alerted them that he had evidence that anti-trans discrimination was running rampant at the aforementioned centers. Over the past few years, while Lewis was working at TLDEF, several people reached out after allegedly being shut out by various treatment facilities throughout the city.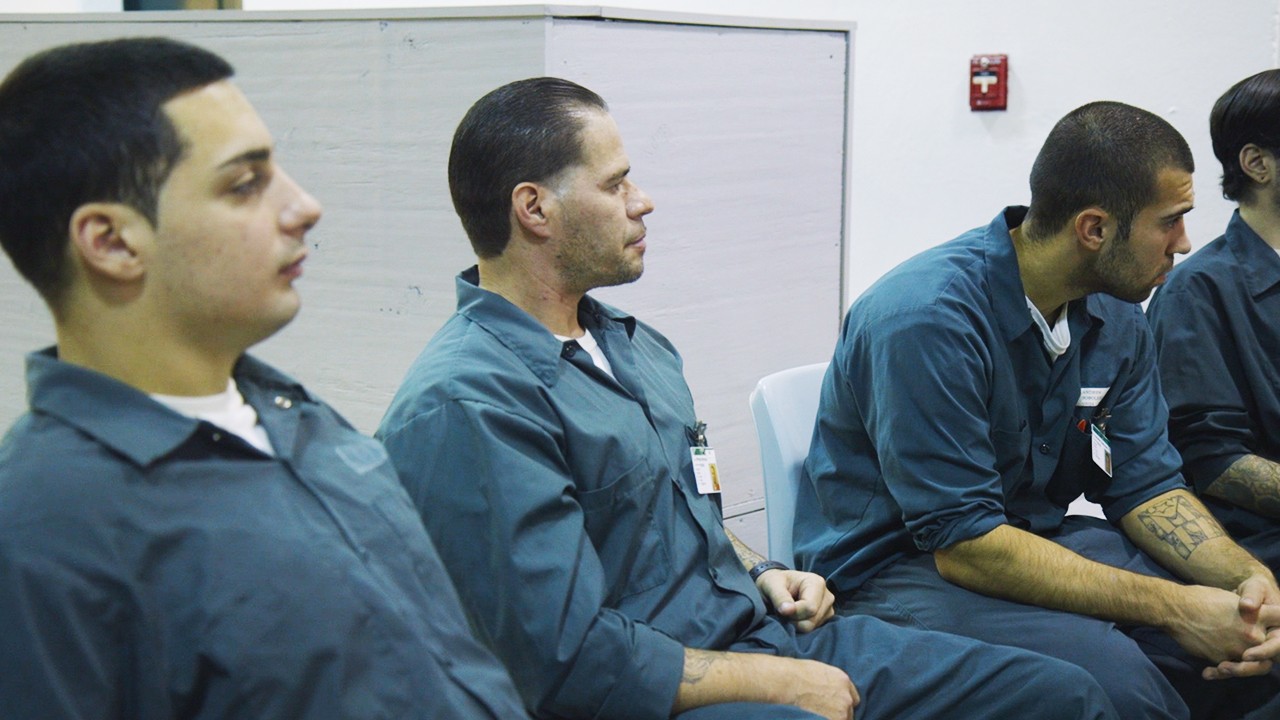 "The transgender community faces a lot of health disparities, particularly because of provider discrimination," Lewis said. "People who are ready to seek treatment for substance abuse need to be welcomed by their providers and not turned away or told that they have to pretend to be someone they're not in order to access treatment."
Last summer, Lewis and TLDEF initiated an investigation. Test calls were made to all the substance abuse facilities listed in New York City to ask if they accept transgender patients. Lewis said the responses from the four centers being charged ran the gamut—from outwardly saying "no, we don't [accept transgender patients]" to statements like "people with moving male parts would be housed with men" and "it depends on how far along the person is in the [transition] process."
Jillian Weiss, executive director of TLDEF, emphasized that not only is it unfair to deprive transgender individuals from the treatment they need to live productive and healthy lives, doing so allows the kinds of systemic discrimination they face daily to run unchecked.
"It allows the people working at the facility who see that kind of treatment to feel that it's normal to treat transgender people this way," she explained. "And it also means that relatives, friends, and loved ones of transgender people are left to address their loved one's substance abuse problems on their own."
Last September, Lewis took their test call findings to the NYCCHR. Hollis Pfitsch, deputy commissioner of the law enforcement bureau at the NYCCHR, explained that from there, the commission launched an investigation into the centers TLDEF flagged as well as ones it has received complaints about in the past. In total, the commission is currently investigating about 25 centers throughout NYC.
To investigate, the commission used trained investigators, taking on the role of social workers looking to place a transgender client. By having conversations with each center about whether or how they could place a transgender client, it could determine if a center is violating human rights laws. So far, the commission has enough evidence to believe that all four centers that TLDEF flagged are, in fact, turning away or mistreating transgender individuals seeking treatment, according to Pfitsch.
"They definitely made discriminatory statements to our testers when they called the places," Pfitsch said. "And because we launched multiple tests with the same result, we have information to believe it's a 'pattern or practice' of discrimination."
Of the four centers charged with violations, only the Salvation Army responded to a request for comment. "In keeping with our mission of serving suffering humanity in His name without discrimination, The Salvation Army does not discriminate in the provision of our religious and charitable services, including our residential services," a company spokesperson wrote. "When a person who is transgender seeks help from us, we respond and serve them in the same manner we do for any other person seeking our assistance."
Dru Levasseur, director of the Transgender Rights Project at Lambda Legal, said that trans-friendly policies are essential at substance abuse centers not only because it's the lawful thing to do, but because it saves at-risk transgender individuals' lives.
"This is a responsibility from the front desk person, the person answering the phone, all the way to the medical professional providing care," he emphasized.
Commission officials said that formal complaints were filed with each of the four centers individually over the past few months, and that the centers either already have or are in the process of responding. Right now, the commission is in the process of receiving those responses from the centers.
"We're hoping to conciliate some of the cases rather than go to trial so we can get into the negotiation phase and get the right policies in place. And we're hopeful about that given the responses so far," Pfitsch said.
The commission can monitor the substance abuse centers after reaching a conciliation agreement to ensure that anti-trans discrimination is no longer taking place. These centers will likely be required to enforce proper manager and employee trainings on trans-friendly care and put up signage in the facilities so patients know their rights.
"If New York City has been the leader in the country on this issue, and you can still find these stories of discrimination still happening, you can only imagine what's happening in rural parts or in red states for trans people," said Levasseur.
Laws that prohibits discrimination based on gender identity or gender dysphoria as a disability aren't exclusive to New York City. Under The Affordable Care Act, any program that receives federal funding—and most substance abuse centers do—is prohibited from discriminating based on gender, sex, and disability.
Weiss emphasized that substance abuse centers (and health facilities writ large) need to have policies that respect the rights, pronouns, and needs of gender nonconforming and transgender individuals.
"It's not enough to have policies that the corporate suite is going to abide by. It has to extend to the facility floor so that all of those people working with patients and clients understand what respect for someone who is transgender means," she said. "They need to have a grievance policy if someone's disrespected either by an employee at the facility or someone who is a patient."
Pfitsch said the Commission hopes that health care or treatment facilities understand that they're not above the law if their policies are discriminatory, and that transgender folks deserve utmost respect while seeking care.
"These kinds of policies violate the law and there will be consequences if they don't accept trans patients or house them according to their gender identity," she said.
If you or someone you know believes they are the victim of discrimination or harassment, call 311 and ask for NYC Commission on Human Rights or call the Commission's Infoline at 718-722-3131.
Follow Natalie Pattillo on Twitter.