When the senses are dulled, you really need to smash all the buttons on the circuitboard of your tongue to sense flavor. So it's odd for heat, and specifically hot sauce, to be an oft-neglected element in fast food menu items considering that there is a key demographic of people who only visit such establishments after they've had one to seven alcoholic beverages. Are there even any fast-food chains hot sauces that are actually spicy?
Obviously, what is "spicy" is a matter of personal preference but a comparative exploration can still be useful. So I set out to taste all of the hot sauce options from fast-food chains that I could bike to: Popeyes, KFC, Taco Bell, Jack in the Box, McDonald's, Burger King, and The Halal Guys.
I decided not to eat the chain's food along with the sauce. It's too many variables to control—also, having seven fast food meals in short order is irresponsible and I don't have great health insurance. Instead, I researched how hot sauce experts sample hot sauces. Then I designed my experiment. I would taste each sauce on a basic tortilla chips, seasoned only with salt. I used a tiny amount of sugar between tastes to cleanse my palate, which was slightly disgusting but effective. I recorded the ingredients for each hot sauce, both so that you can peruse them here and so I would be primed to look for notes of sodium benzoate, natural flavor, and xanthan gum, as appropriate.
Let's get to the sauces.
Burger King Buffalo Sauce
Ingredients: water, soybean oil, cayenne pepper sauce (aged cayenne peppers, distilled vinegar, water, salt, garlic powder) high-fructose corn syrup, distilled vinegar, contains less than 2% of egg yolks, modified food starch, dark brown sugar, spices, salt, garlic and onion powders, maltodextrin, paprika, polysorbate 60, xanthan gum, sodium benzoate and potassium sorbate added as preservatives, autolyzed yeast extract, oleoresin paprika, chipotle peppers, natural and artificial flavors, sodium diacetate, annatto, malic acid, extractives of turmeric (color), butter oil, calcium disodium EDTA added to protect flavor, tocopherol. Contains milk, eggs.
There are several other chains in this comparison that make a buffalo sauce, which I did not taste. In fact, I intended to forgo Buffalo sauce altogether, because it is an entirely different animal than hot sauce when it comes to chain restaurant condiments. But, according to the cashier I spoke to, this is the only hot sauce Burger King has.
Buffalo sauce, buffalo chicken, buffalo wings: all good things. Fast food buffalo sauce, across all chains, is an insult to the genre. The basic recipe for buffalo sauce is hot sauce and butter. Look at that ingredient list above. A butter-based condiment that can keep at room temperature requires lots of chemicals and binding agents that ultimately form a Spicy Goop with an ungodly viscosity and science-y aftertaste. This not-even-a-real-hot-sauce from BK is an insult to both hot sauces and Buffalo.
Popeyes Louisiana Hot Sauce
Ingredients: pepper, vinegar, salt
First of all, you've gotta give it up for that ingredient list. So simple! Louisiana hot sauce is a classic, comparable to the likes of Crystal and Tabasco. You can certainly taste the spice, although, to be honest, the tang from the vinegar is a tad overpowering. Look, I'm loathe to besmirch Popeyes—my family had Popeyes for Thanksgiving one year! However, if I had this in an unmarked bottle, I would say it's not good. Perhaps Popeyes thinks this is ample heat for Popeyes chicken, but I also know that to be untrue.
Ingredients: water, hot sauce (aged cayenne red peppers, distilled vinegar, water, salt, garlic powder) distilled vinegar, tomato paste, salt, contains 2% or less of: jalapeno peppers, dried peppers, corn oil, xanthan gum, spice, onion powder, citric acid, natural flavor, acetic acid.
The second ingredient in KFC's hot sauce is "hot sauce." And what does it taste like? Like Tabasco mixed with a thickening agent. Given that the "hot sauce" ingredient in their hot sauce is based on "aged cayenne red peppers," it seems like KFC might be buying Tabasco's below-grade batches and mixing it with xanthan gum and some extra natural flavors for a fresher spin. This sauce is like KFC took the Tabasco recipe, copied and pasted it into a new doc, then changed a few words to avoid it getting picked up by Turnitin.com. And frankly? It's pretty good.
Ingredients: water, jalapeño pepper, tomato paste, vinegar, food starch-modified, salt, less than 2% of minced onion, chili pepper, spices, onion juice, natural flavors, acetic acid, yeast extract, potassium chloride, maltodextrin, garlic powder, extractives of paprika, lactic acid, soy sauce (water, wheat, soybeans, salt, sodium benzoate (preservative)) sugar, potassium sorbate and sodium benzoate
This is Taco Bell's second-hottest sauce—the mere existence of which makes their hot sauce selection significantly more sophisticated than all the other chains I visited. My whole life, I assumed the only difference between Taco Bell hot sauces was the degree of heat, but they're totally different recipes! The Fire sauce is quality enough that it could actually be sold in a bottle. That said, I'm not sure I would buy it. It's got a decent kick, in or just above the Cholula/Tapatio range of heat, and a nice tomato flavor. But the spice tastes sort of unnatural.
Ingredients: Water, tomato paste, distilled vinegar, modified tapioca starch, salt, spice, sugar, contains less than 1% of: sodium acid sulfate, maltodextrin, dehydrated garlic, onion powder, natural flavors, potassium sorbate, and sodium benzoate, (preservatives) xanthan gum, disodium inosinate, disodium guanylate, extractives of paprika
This has less of the tomato-first flavor I got from the fire sauce, and more creeping, general heat. Looking at the ingredients, I'm actually not sure where the heat is coming from. Is it the natural flavors? Or is it the disodium guanylate? (No, disodium guanylate is a MSG analog.)
What is going on at YUM! Brands? It appears that Taco Bell is making leaps and bounds while KFC is putting hot sauce in their hot sauce. A pro spicy maneuver would be to use Taco Bell hot sauce on some KFC. Fusion food is so popular these days.
Jack in the Box Hot Taco Sauce
Ingredients: water, tomato paste, distilled vinegar, salt, taco seasoning (spices, dehydrated garlic, salt, monosodium glutamate, dextrose, dehydrated onion) potassium sorbate and sodium benzoate (preservatives), xanthan gum, spice, garlic powder, chili pepper, citric acid, caramel color.
This is the only one with MSG in it. Maybe you read a lot of food writing, or have heard of David Chang, and know that MSG is often wrongfully maligned. Historically, the origins of MSG skepticism is rooted in prejudice against Asians. And the MSG in this sauce is truly wonderful, but MSG is not hot. Overall, can't discern any heat from this taco sauce. This is just ketchup mixed with taco seasoning.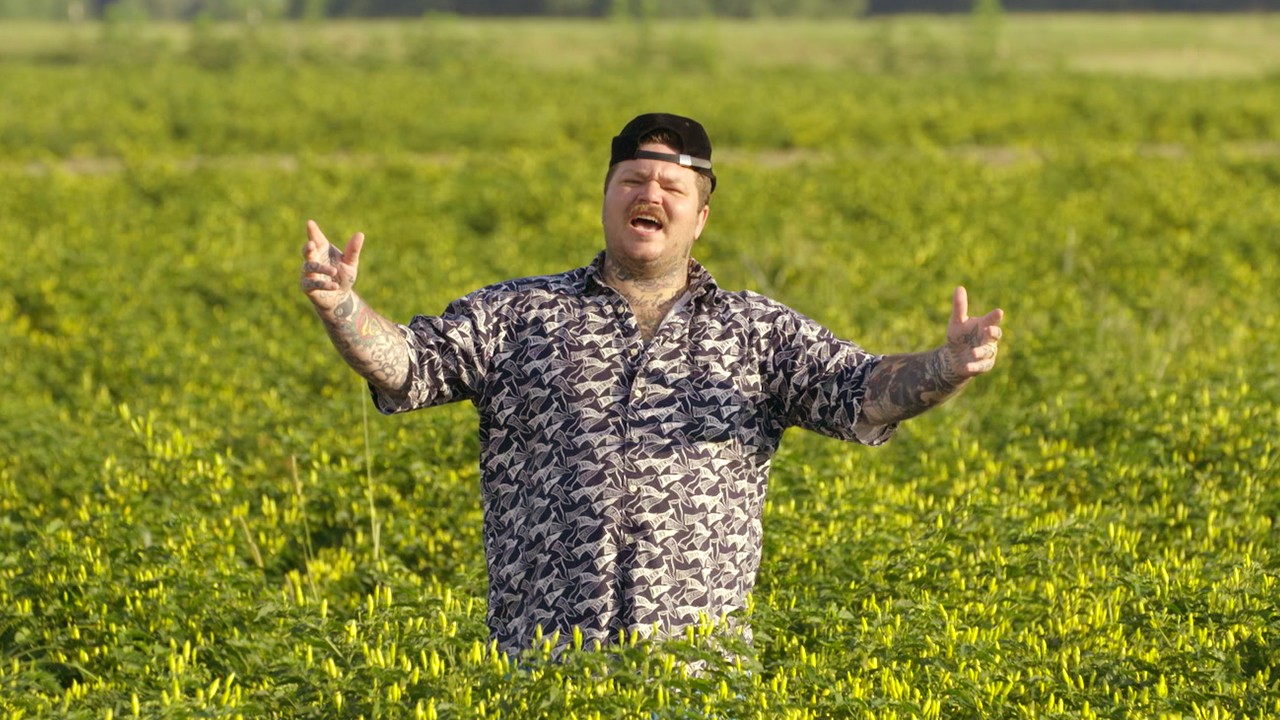 Ingredients: water, concentrated tomatoes, onions, jalapeño peppers, Contains 2% or less of: green bell peppers, distilled vinegar, salt, dehydrated onions, soybean oil, high fructose corn syrup, xanthan gum, sodium benzoate and potassium sorbate (preservatives) spices, garlic, citric acid, natural flavor (plant source) acetic acid.
I am not sure how McDonald's has gotten away with this for so long. I was first introduced to McDonald's Hot Picante sauce in the late 90's, when, during our bimonthly pilgrimage to McDonald's, my mom would order fajitas (since discontinued) and get this sauce. I mean, salsa. This is 100 percent salsa. It has the flavor, consistency, and onion/tomato/jalapeño chunks just like salsa. Also it's pretty rude that it's called Hot Picante, which of course means "Hot Spicy," even though it's a mild salsa. This is not spicy enough to warrant a "Hot" or a "Picante." Still, I will get this every time I go to McDonald's.
Ingredients: water, spice, vinegar, salt, concentrated lemon juice, xanthan gum, sodium benzoate & potassium sorbate (to maintain freshness)
I struggled to even include Halal Guys, because it doesn't even seem like "traditional" fast food (read: over-processed) but they originated from a food cart, so they are definitely fast food. Plus the previous hot sauce offerings left me craving some heat.
I ate half of a packet on a small tortilla chip. It's so hot it almost tastes like poison at first. Which, as far as I'm concerned, is a point in its favor. There is an odd, bitter taste before your mouth begins to burn at a comfortable, steady rate. This hot poison concentrate is clearly designed to be mixed with the Halal Guys white sauce for which they're famous. Without that, it really made my mouth water.
The only sauce I found truly spicy in this group is the Halal Guys hot sauce, which is an outlier in several ways: Halal Guys meals is already more expensive than all the other options, and a small packet sauce itself is $0.50 a pop. Which means that unless you're willing to spend five to six dollars hoarding individual servings of hot sauce, Halal Guys prohibits the age-old tradition of grabbing handfuls of hot sauce packets for safekeeping at your own domicile.
(Anticipating a response that a large quantity of hot sauce can substitute a hotter hot sauce, I would like to say that's not true at all. That's not how this works. You're being Judah Friedlander in Meet the Parents.)
My research supports a theory I've held in secret, but feel ready to share after this research. Fast food restaurants intentionally do not provide actually hot hot sauce on purpose. Spicy food helps curb appetite, and the last thing fast food companies want is a full customer. I bet there may even be hunger-stimulating chemicals in these sauces because even after eating seven half-packets of hot sauce and a bowl of tortilla chips (not to mention an entire dinner), I still ate two pupusas.