Desi and Kevin Omni at this summer's New York Legacy Ball. All photos by Willis Glasspiegel
The first time I met Kevin Omni, my father in the ballroom scene, we spoke for three hours straight.
Many of us in the black and brown queer community look toward our LGBTQ elders for guidance, and it is common for us to have "gay parents." The ballroom scene takes that concept and makes it literal. In every house (a family or team that competes together at balls), there's a designated mother and/or father. They're the leaders of the house, and most likely, the member who has won the most trophies and has been in the ballroom community the longest.
House fathers are family leaders who also double as caregivers to their "children." In this way, fathers wear multiple hats as a coach and source of guidance at balls, whether that involves training their children to walk their specific categories or help with costume-making. Outside of ballroom, they also serve as key sources of emotional—and sometimes even financial—support. They can change their children's' lives. Kevin, for his part, changed mine in ways I'll never forget.
We met for the first time via Skype, after I'd been invited to sit on a panel discussion on Paris Is Burning. While living in France, I joined the House of UltraOmni a year prior, which is one of the original New York voguing houses. It was founded in 1979 by ball icon, pioneer, and Hall of Famer Kevin Omni and fellow ball legend Tommy "Dimples" Baker. At that point, I had only been acquainted with Kevin through our house Facebook group. But I knew that the best way to prep for the Paris Is Burning panel would be to go to the source, someone who had directly shaped the culture the film documented. I asked him if we could chat about the film. Little did I know that conversation would become a crucial educational moment.
In just a few hours, Kevin ran me through a rich history of ballroom that went beyond any book or film I'd ever encountered. He helped me understand how Harlem Renaissance–era drag shows planted the roots of ball culture as we know it and how ball icon Paris Dupree pioneered voguing from Harlem's famous "Better Days" club in the 70s. It was the kind of conversation that changes lives. It galvanized me to do something for my community. I decided then to use my master's dissertation to map the history and evolution of ballroom in New York and make sure the names and stories of black and Latinx queer members of the ballroom community who are no longer with us are honored and remembered. It's work I'm continuing this year, as a PhD student in Africana Studies at the University of Pennsylvania.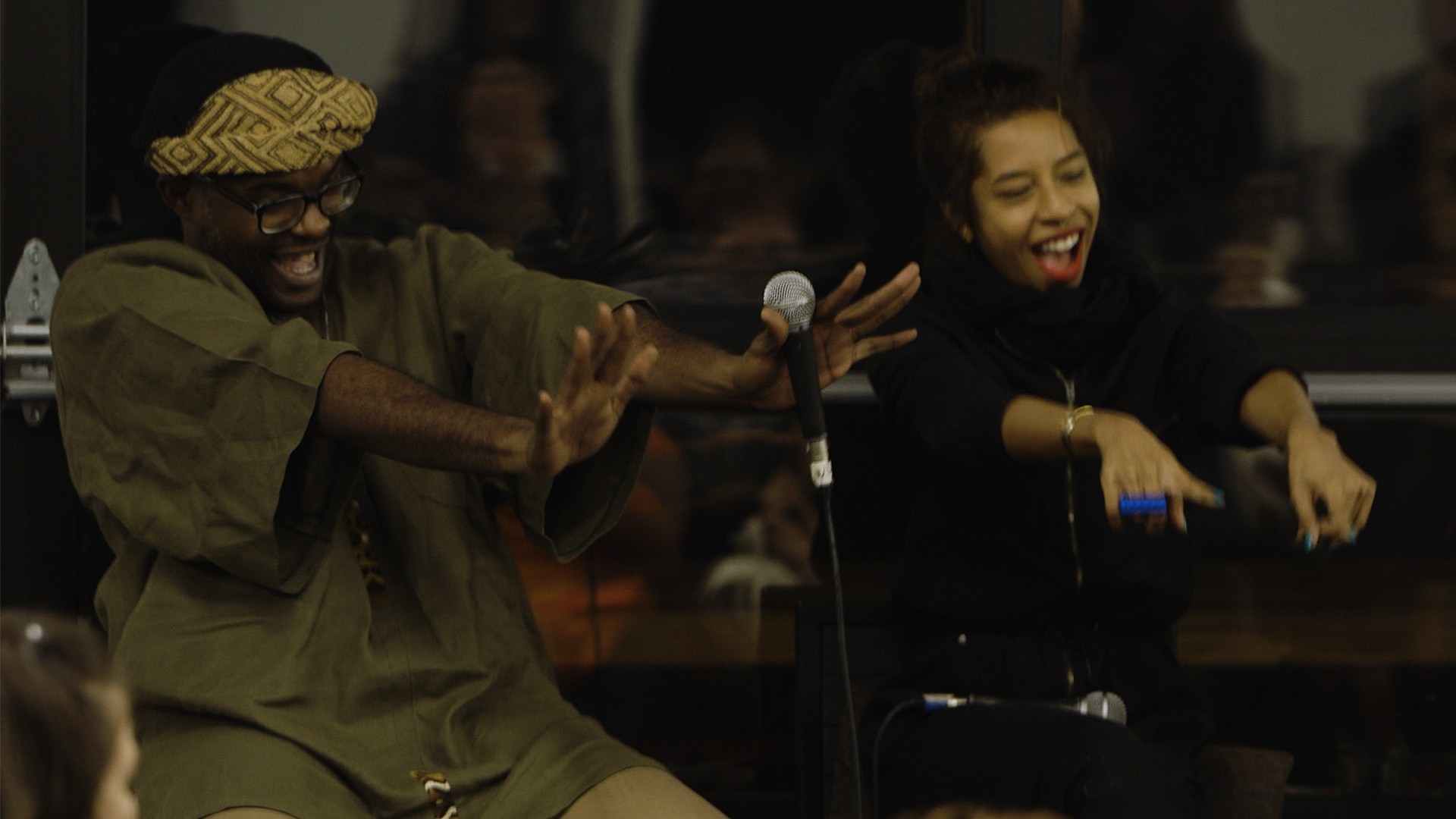 Our relationship has only grown since, and as a father, I look to Kevin for guidance and support. From providing invaluable insight and connections as I finished my thesis last year to always having a home-cooked meal ready whenever the Omnis gather to watch old ball DVDs at his house, Kevin has always been there for his children. He continues to provide a solid foundation for me and my house brothers and sisters.
Being a transgender man within the ballroom scene lends me a complex view of the way gender functions within it. As my transition continues, I often find myself reexamining the way I embody masculinity and the way society's standards for what constitutes "masculinity" fails to serve me and my community. It's an ongoing conversation I have with many black and brown queer folks in and out of the ballroom scene about how to eradicate toxic masculinity from our lives. We often talk about the ways masculine ideals may lead folks to shirk their emotional responsibilities to others, and how we can replicate past trauma in our new relationships. Ballroom has shown me that within a house, fathers can often do wonderful things in terms of reversing that trauma. Kevin has done this through the support he lends his children, and it is something I also try to do as the new New York City chapter father of the House of UltraOmni.
This past summer, I threw my first ball in the US at the Brooklyn Museum to kick off pride month. I called it "The New York City Legacy Ball," and the idea was to celebrate the global legacy of ball culture around the world. The idea to focus on ballroom's global impact came from another important father in the ballroom scene, Michael Haynes—or, as we know him, "Uncle Mike"—who serves as the father of New York's chapter of the House of Ebony. Because I'd participated in ball culture in Paris and London, Uncle Mike's advice was to use the ball to give kids in the New York scene a greater perspective on their own history and its global legacy.
The ball was filled with awe-inspiring, meaningful moments, but one that stood out to me related to its littlest participant (with the biggest heart), the (now) newest member of the House of UltraOmni named Desi UltraOmni. Desi walked the runway category that evening in a beautiful handmade Keith Haring–inspired costume created by his mother, Wendylou. Though Desi lost his battle, he won the hearts of everyone in the room, prompting one of the ball's announcers, Leggoh LaBeija, to welcome him back onto the stage at the end of the night to walk with his biological father, Andrew. The moment struck a chord in the room—it demonstrated the power of fatherly care, both biological and spiritual, within our scene.
After initiating Desi into the House of Omni, I became his father in our house—a role I only hope to provide for Desi as much as Kevin provides for me.
When people talk about parenthood in the ballroom scene, a lot of emphasis is placed on the top-down relationship between parents and children. But as I grow older and consider my relationship with my biological mother, someone who's also growing older, I'm in a better position to look at things from the bottom up. Kevin has provided me an invaluable amount of mentorship and friendship, both within and outside the ballroom scene—something I could never repay him for. And I'm continually asking myself how I can give that support and care back to him, both as his son and as a father to Desi.
As I ease into this stage in my life and my transition, it feels incredible to build that type of father-son relationship, because it's an experience I never had growing up. I doubt many trans men have the role of both father and son thrust upon them while they grapple with the changes that accompany a transition. But it's something I'm grateful for. I've been given the chance to experience these amazing relationships as I come to embody my own long-awaited vision of masculine beauty.
Follow Sydney Baloue on Twitter.