The headquarters for Royal Mountain Records sits on the corner of Dundas Street West and Runnymede Road in Toronto's Junction neighbourhood, sandwiched between a 7-Eleven and a friendly dive bar. The building has no signage indicating its business, whatsoever. In fact, I've lived within short walking distance of the building for four years now and only just noticed it last year thanks to a mural on the outside wall. The reason why it's such an inconspicuous spot is because aside from some stained glass dedicated to one of their bands in the window, it simply looks like its unoccupied. The fact that the occupants also left the sign from the previous business, a Vietnamese Buddhist prayer space, still visible, makes it even more discreet. "We still once in awhile get a car of Vietnamese Buddhists in town from Winnipeg that find an old address listed on the internet," says owner Menno Versteeg. "They'll literally pull up, all decked out and ready to pray, then see it's us and wonder what's going on."
Like its outside, the inside of the building isn't particularly glamorous. The décor looks untouched from the previous tenants, there are boxes of newly arrived T-shirts scattered on one floor, and band equipment sits ready to play on another floor. What's important is that there is room on all three floors for everything to happen. Because there is a lot that happens here. Not only is it where Royal Mountain operates, it also acts as a rehearsal space for whatever bands on the label need it, a modest recording studio and a space to shoot music videos. In the summer, they hope to host an all-ages BBQ in the parking lot featuring some of the label's talent.
"It's really our clubhouse for making stuff happen," says Vesteeg. His band Hollerado utilizes the building most, however. All four members—Versteeg, Nixon Boyd, Jake Boyd and Dean Baxter— help out with the label, and any given day off tour you'll find them conducting business there. In fact, for the "Born Yesterday" video, they'll literally use every inch of it.
"We don't plan on moving from here anytime soon," says Versteeg. "There aren't many places where you can paint a room three different colours in two weeks. We put some holes in the floor and it's okay. We're not super precious with impressing people that come in."The thing is, they don't need to worry about their lack of interior design chops because Royal Mountain is continually impressing with its roster. This year has seen them scoop up Chastity, Homeshake and Mac DeMarco, and that is on top of PUP, Alvvays, PKEW PKEW PKEW, TUNS, and of course, Hollerado. It's arguably the most impressive crop of bands any Canadian indie label currently has to offer. Versteeg says it's about working with friends and putting in the time to develop acts.
"When we started working with PUP and Alvvays they didn't have labels," he says. "Whether signing or working with a band, I don't care about press or if they're cool. I care about whether this band inspires me to play in a band. I think we've been lucky enough to avoid trends and just sign great bands."
Royal Mountain started out as a necessity. Originally from the Ottawa area, Hollerado won a 2009 battle of the bands contest in Ottawa that came with a lucrative prize of $250,000. It made sense to launch their own record label, because according to Versteeg, "No one wanted to sign Hollerado, so we decided to put it out ourselves." That didn't stop the band from having some fun first. "We blew threw that money in such a funny way because we didn't feel we deserved it," Versteeg says. "We didn't get the money. We got a bank account where all of the expenses had to be approved. So we couldn't buy Ferraris or even used Honda Civics. So we threw all of these big parties and pay our friends' bands $500 or $1000 to play and then we'd buy food and beer. That was the first time we met Mac [DeMarco]. I didn't even realize we met there [in Montreal]. Recently he told me, 'Yeah, I went to one of your parties and it lasted three days!' Obviously, we did something right."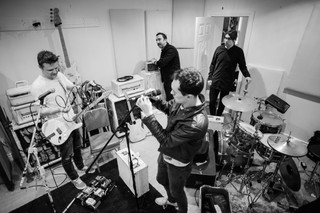 Originally they released their debut album, Record In A Bag, as a free digital download in 2009. But launching Royal Mountain the next year allowed them to give it a physical release—and yes, that meant packaging the record in an actual bag. Help came from indie giant Arts & Crafts, which acted as a distributor, but not without some hesitancy. "Arts & Crafts still didn't want to put it out, they just distributed it," Versteeg says with a self-effacing laugh. "We convinced them, and that's fine. They saw that it was getting popular. And we had some friends that had great bands, so we wanted to help in any way possible."
Slowly they began to build a roster beginning with everyone's current favourite pop-punkers, PUP. But it was also important for Royal Mountain to do what was best for the artist, even if it wasn't necessarily best for the business.
"We also helped PUP get a label in the U.S.," Versteeg says. "A lot of Canadian labels… I don't wanna talk shit about them, but a lot of them try to release the records for the world, and that's really hard to do. We realize that we're small. Because we're a band, we wanna do what's best for the band and not necessarily the bank accounts. That's the number one rule at Royal Mountain: we are artist friendly. But we also know it will be better for the bands if they're on a cool American label rather than us trying to release it all over the world. That's part of our business model, to partner with labels like Captured Tracks (Mac DeMarco) and Polyvinyl (Alvvays) and Side One Dummy (PUP). We don't need the credit. It's really about doing whatever we can to help these bands release the music they want to make and have a career."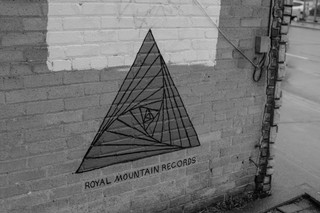 When it comes to signing bands, Hollerado are there for their friends, but they also want to ensure the bands share a similar kind of work ethic. Nixon Boyd describes it as a "really in-the-trenches ethos, from having been a band for a long time and just being very DIY." "We've encouraged bands to be as self-sufficient as they can," explains Versteeg. "PUP are so incredibly DIY. Every one of the members has a job in the band: one does merch, one does art, one looks after the van. You see a band that can do all of that and make great music, and you want to get behind them. There comes a point when you need some help, but it does get complicated and you need to at least keep an eye on it, to ensure it's done the way you want it."

"We're still pretty DIY ourselves," adds Jake Boyd. "The more you do yourself the more dollars and cents you keep in your pockets as well. Obviously, it's great to hire people, especially when you're on the road. But the more you can do, the more income you can keep within the band."
Business is currently good for both Royal Mountain. Last year, PUP's The Dream Is Over impressed critics and found new fans the very same way the self-titled debut by Alvvays did in 2014. Mac DeMarco's upcoming album, This Old Dog, promises to be another hit. It's often easy to forget that Hollerado's success was what built the label, and they've had a lot of it to date. The band toured Europe this past winter with Sum 41, playing some massive venues. But nothing could quite compare to the gig they played in Moscow. They were astounded by what they saw. "There are actual flaming mosh pits at the shows. They're into lighting firecrackers and flares," says Vesteeg. "If they had this at a show in North America, they wouldn't just kick the people out, they would call the fire department and then shut down the venue for three months."
To reach the point where they were playing to flaming circle pits, Hollerado had to get creative. They found that putting effort into making music videos was the most effective way of turning heads. The first taste came from 2010's jaw-droppingly choreographed, one-take video for the song "Americanarama" that became a viral hit. It also kick-started a series of wildly inventive music videos that is still running to this day. But the next OK Go, they are not.
"We got compared a lot to OK Go, and at first I thought, 'They've made some cool videos, and we made one video using a viral shtick,'" says Versteeg. "But they made that video like ten different times! I'm not insulted, but I wouldn't compare us to OK Go. Every time we get a budget we come up with ideas like, 'Let's go ride ostriches! Let's go to a hot air balloon festival! Let's redecorate our house!' We just try and do something that is interesting to us. I think we try and take the money to have new experiences."
Yeah, that's right. They rode ostriches for "Good Day At The Races," which they shot at a rodeo in Wichita, Kansas. The place is a sanctioned ostrich racing track. It had ostrich racing, so it should have been totally fine. But once you're on the ostrich you realize that they don't love it," says Vesteeg. "
Music videos have certainly helped the band build an audience, but unlike OK Go, Hollerado aren't defined by what they put on YouTube. They are no strangers to headlining summer festivals and getting regular rotation on alternative/rock radio, and that's mostly because of the music itself. Their songs are catchy as hell. And they write a lot of them. In 2015 they released an album called 111 Songs that, yes, contained 111 songs. The goal was to have fun with it and make it for the people that buy their music. And quite literally: all 111 songs were written for those that pre-ordered their 2013 album, White Paint.
"We have always been a band that wants to do something, even it's a bad idea business wise," says Versteeg. "That's not a good enough reason for us not to do something. With the label stuff I can be that way, but with our own band we will do it regardless of what someone tells us. It takes a while to write a real song, so to write 111 of them we really had to throw our hearts and souls into the project. We're quite proud of what we made. There are a lot of stupid things and jokes on there but that's how we survived. A lot of the songs though are very meaningful. Trying to come up with 111 songs and then release them all at once though is not a good idea."
The music might not be unique, but the band certainly is. Hollerado have become a rock band fans can depend on. Whether it's through the bands they sign on the label, writing personal songs for their fans or ensuring good times are had at their gigs. All of those positive vibes seemed to make a difference while they were recording their new album, Born Yesterday.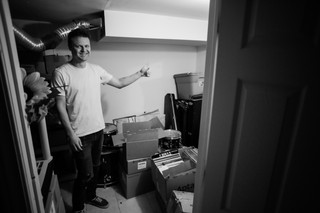 "We were coming out of a fog from writing 111 songs," says Nixon Boyd. "It really took us out of our natural state of being in a band. We were cranking out a song a day for several months, and overall it took us about two years to make [ Born Yesterday]. We were emerging from a very different headspace where we had really dabbled in these other styles, so it took us a while to rediscover why we wanted to be a band in the first place. By the time we reached that point and got some songs together we were having a blast."
Like every one of their albums, Born Yesterday is full of the loud, fun rock songs people have come to expect from Hollerado. Now more than ever people need some positivity and these guys are back to give it to you. But Born Yesterday isn't just about making fans feel good. The band felt it was important to use the opportunity to address some serious matters.
"It's funny because we smile in band photos and we don't take ourselves too seriously, people tend to put us in a certain box," says Versteeg. "Our biggest songs are pretty serious. Like 'Juliette' is about a good friend dying. 'So It Goes' is about my grandfather spending time in a P.O.W. camp in World War II. I think we have more serious songs than not, but it takes people really getting to know us to realize that that's a side of ours, lyrically, that we try to present. But this album the tone is really there.
"We really tried to stand behind every word on this album. There are obviously some political songs, but also some heavy personal songs like Nixon's 'Don't Shake' [about the guitarist's battle with testicular cancer] that people seem to be noticing now. We like to have fun but that doesn't mean we can't be serious at times. It's a slippery slope being overtly political. There's a song called 'I Got You' and it's a love song, but it's also political in discussing class, and the haves and the have-nots. We've always shied away from politics, but just couldn't ignore it anymore."

Adds Jake Boyd, "You can be a good sport and be serious at the same time."
Cam Lindsay is a writer based in Toronto. Follow him on Twitter.