Photo by George Martinez/Miami New Times If you're a basic bitch, you LITERALLY LIVE for Coachella. You've been shopping on Nasty Gal for like, the past three months and have a shit ton of neon crop tops and probably a shirt that says "90s" on it with a yin-yang or a pizza. Basic bitches love music, but they love music festivals even more because DRUNK! SUN! INSTAGRAM! DANCING!
This is the Basic Bitches guide to Coachella 2014! FRIDAY
Dum Dum Girls
You go to see The Dum Dum Girls because your other basic friend who works at Urban Outfitters loves them, meaning your basic friend loves that song "Coming Down," and is really trying so hard not to be basic. You decide to go because you don't know any of these other "hipster bands" playing so early in the day and you can really get down with the fact that these girls are a bunch of babes. You think about how cool you could look playing bass. Is bass hard? Someone behind you gives you a flask of vodka. NVM.
HAIM
You first saw HAIM on a YouTube video of their performance on Letterman that your friend who just got bangs posted as her Facebook status. You're into their rom-com music vibes, but are a little threatened by the harshness of their leather jackets. You dance a little bit to prove that you really do like music festivals, and checking out the "indie underground" bands before you go buck wild for OutKast later in the night.
Bastille
You don't realize who the hell this band are until they close with that one song that sounds like Tarzan saying "Hey oh, hey oh" over and over again. This song rules! It's on the radio ALL THE TIME and you never change the station when it comes on because it's awesome. You sing all of the words with your friends and join a drum circle because its really out of character for you—until you realize everybody is on drugs and you don't want to mess up your floor-length floral skirt.
Ellie Goulding
You love that song "Starry Eyed" but that's about it. You dance with your sorority girls and reminisce about a time when you were probably more basic than you are today, which is mildly terrifying.
Chromeo
You think you've heard this band and might know one song. Other than that, you're there to dance next to your basic bros who are vibing on a weird sexual energy at this point in the day. They're wearing neon tanks, waving both hands in the air, weirdly thrusting, and bouncing their bodies at the same time. You realize you're also wearing a neon tank. You all start making out thanks to the mutual basic attraction of neon. Chromeo finally plays the intro piano chords to "Momma's Boy" and the crowd goes nuts. They fake out the crowd a billion times—playing the song, then stopping, and playing it again. You think this is HILARIOUS. You also think this has never been done before.
Girl Talk
You RAGE to Girl Talk. Pulling shots from water bottles filled with vodka you catch five glow stick necklaces and lace them all around your body. OMG, HE'S LETTING PEOPLE DANCE ON STAGE? THIS MUST HAVE NEVER HAPPENED BEFORE! You seize the opportunity to dance on stage with this sweaty small man and take a ton of photos doing it. The next day when people ask you how your first day at Coachella was, you say, "I danced on-stage with Girl Talk." This remains the highlight of every subsequent festival experience you have for the rest of your life.
OutKast
OMG "HEY YA!" OMG "MS. JACKSON!" You totally remember dancing to both of these songs in middle school and right about now you are feeling really nostalgic. You're a little bit thrown off by the ghetto-ness that was OutKast pre-Speakerboxxx/The Love Below, but you grind on your neon bro anyways for the duration of the set.
Related: Don't Let Mumford & Sons Trick You Into Liking Them | Radiohead Is for Boring Nerds
/ / /
SATURDAY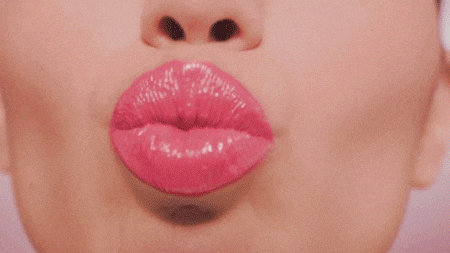 CHVRCHES
You haven't heard of any of the bands playing today until CHVRCHES, who you still don't really know too well. It's already 4pm so you have to see at least one band right now. Feeling #blessed that they open with "The Mother We Share," because you've totally heard this song before, announcing to your friends, "OMG I LOVEEE THIS SONG!" You only sing the chorus. This buys you another 30 minutes of silent dancing to their set. No one will ever suspect that you only know one song. Tight.
MGMT
The time has finally come to bust out that Aztec print crop top. Your tent neighbors have facepaint and you're so high on life that you YOLO and ask for some. You paint two pink single lines on each cheek. You're really feeling life right now. You can't wait to hear "Electric Feel" and "Kids" and feel free. You take five selfies flashing peace signs.
Kid Cudi
You head over to catch Kid Cudi because you feel really comfortable with that fact that you know more than one song. You're having a lot of fun until he plays his slow jamz and it gets kind of boring and you realize that everybody around you is white and on Instagram and Kid Cudi is clearly drunk on stage and totally sounds terrible live. He seems sad. That makes you sad. #dark.
Pharrell
HAPPY!!!!!
Foster The People/Lorde/Solange
DILEMMA. All three of the acts that you were looking forward to/actually know are playing at the same time. Lorde is playing first, and you better BELIEVE you will not be missing "Royals." You watch her but are a little creeped out by her dance moves. You run over to catch "Pumped Up Kicks" by Foster The People and sing every single word. Your neon bro shows up out of nowhere, now wearing a bandanna around his head. You make out some more. You convince him to go see Solange with you. You're obviously waiting to hear "Losing You," but dance to the other songs anyways even though you're not that into them because BEYONCÉ.
Skrillex
YOU'RE STOKED. YOU'RE READY. YOU'VE JUST TAKEN (A VERY SMALL PORTION OF) MOLLY AND ARE READY TO WOMP WOMP. You've never actually seen Skrillex before, but all of your friends tell you that you NEED TO GO. Not to mention, he's playing inside a robot's head. A ROBOT HEAD. You consider yourself so lucky because you know that he's never done this before. Your neon bro joins you wearing three bandanas. He's hitting his all time sexual peak for the evening. He's raging, pulling shots from a bent water bottle, and dancing like a lunatic. He's so hammered that he is boldly anticipating every song drop and completely missing them. He isn't even embarrassed. He recovers with gyrating dance moves. It's a weird scene.
/ / /
SUNDAY
You're violently hungover today and are starting to really regret not staying in your friend's brother's girlfriend's parent's mansion in Indio. There is no one worth seeing until later so you spend the majority of the day in the Sahara tent sweating with neon bro and his friends.
Calvin Harris
You've been waiting all day for this (literally it is 8pm and all you have been doing is day drinking and trying to get a picture of yourself on a Free People blog). You stand in the back with your friends and dance. You're pretty tired and kind of over it, but you drink more vodka, because hey, it was offered to you. Neon bro is missing at this point and no one has cell service to find him.
Lana Del Rey
YOU FEEL SO MANY FEELINGS. LDR is so #relatable to a basic bitch like yourself. You're swaying back and forth with your girlfriends to "Video Games" and try really hard to cry because crying during shows is deep and you really want to get on that level because BB YOU WERE BORN 2 DIE. One of your friends brings up the idea that Lana Del Rey could be fat. Is she fat? You think about this for the rest of her set.
Disclosure
LATCH!!!! They're brothers? No wayyyyyy.
Arcade Fire
This is it, the last act of your amazing Coachella experience. The band opens with "Wake Up" and you totally forget the way that the "Oooohs" go so you just scream "Ooooh" as loud as you can with neon bro, who found his way back somehow. Neon bro does the whole rap hand point gesture throughout all of Arcade Fire's set. You guys dance and make out during "Sprawl II."
This was the best weekend of your entire life. You can't wait till you get decent cell service so you can see how many hearts you've racked up on Instagram, and OMG, you have to put this all up on Facebook too, so people know about that time you danced on stage with Girl Talk at Coachella.
Basic.
Kayla is a basic bitch expert, basically, and she's on Twitter - @kaylamomo
Related: