Hip-hop history, just like regular history, is written by the victors, and in that sense it would be hard to say that Master P has written very much of it. The story of No Limit records is common in music: genius gets recognized, genius gets successful, genius gets exhausted, genius declares bankruptcy. Hip-hop especially is, as ?uestlove once said on public radio, "a here today, gone today" genre. And yet, it seems that Master P may have the last laugh after all.
No Limit Records' fantastic turn-of-the-millennium run was one of the most influential periods in the history of rap music, on both the business and musical sides of the coin. It's fitting that No Limit's symbol of choice was a tank, a vehicle that rolls over things that it doesn't want to go around, an image of both self-actualization and destruction, pointing a cannon at anything that tries to stop its progress. Listen to "Down with My N's", "Make Em' Say Uhh", or "It Ain't My Fault" and you're listening to the seeds that would sprout into today's trap rap: the sparse, bounce-inspired beats, the diverse Looney Tunes-esque world of personalities, the brusque and baroque flows, and most of all the intense sense of showmanship.
P has been on and off the radar since No Limit declared bankruptcy in 2003, but I think we were all surprised when a video surfaced on World Star Hip Hop showing a poorly-filmed and uncomfortable trio now known as the Louie V Mobb, composed of himself, Alley Boy, and Fat Trel, two rappers from Atlanta and DC well known for having a lot of talent but never a definite sense of what they should be doing with it. Watching the video, fans of the two might feel a little nervous given the last time Master P was seen anywhere it was defending Common's ability to become a better influence on the children after Fox news attacked him for performing lame Barack-Obama-themed poetry at the White House.
Lucky for them, Master P's mind still works in the same way it always has, relatively unrefined but deliberate machine. Master P's newest mixtape Al Capone isn't great because it is particularly new or innovative, but because P has made a incredibly balanced, diverse, and current mixtape with the ease and skill of a much younger MC. It seems like he has been paying much closer attention to the game this whole time than we had expected. He raps like a cross between Drake and Ross on "No Limit to This Real Shit," a spitting image of larger-than-life-with-deep-thoughts anthems both are known for. On the other side of the mixtape is some of the coldest trap you can find, landing somewhere between Flockaveli-era Waka and today's French Montana with tracks like "Paper."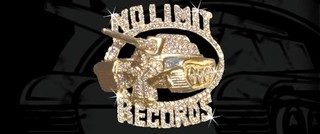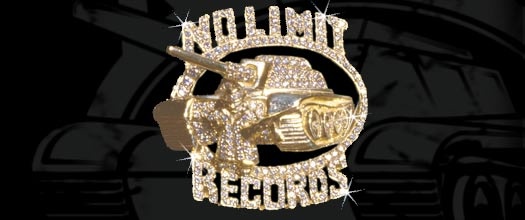 At the same time, the tape takes the listener on a kind of casual history tour, P acting as the fun dude wearing a tri-corner hat in the Colonial Williamsburg of hip-hop history. "We All We Got" sees Master P imitating a latter-day Tupac flow and rapping over the same pianos as Jay-Z did in "Song Cry," and "Block Party" is the most historically-New-Orleans song to make it onto a blog since P's old compatriot Mystikal pulled a 180 and released a straight New Orleans funk track in "Hit Me," a bounce tribute sampling the backbone of Nola's hip-hop history, the Showboys' Dragnet-theme referencing "Drag Rap," better known as "Triggerman."
Most importantly, however, the tape is evidence that Master P is somehow still at the top of his own game: he can curate and provide direction to a disparate group of rappers like he always could. While both of his cohorts have regular cameos throughout the tape, neither Alley Boy nor Fat Trel ever seem to overstay their welcome. Alley Boy raps with fire in his belly without getting overbearing and Trel, a dude whose flow can get dreary when its left to its own devices, makes every appearance count, switching up flows and adding definite force to his words. Other guests are placed directly into their respective elements as well, Meek Mill in high-contrast apocalypse mode on "Paper" and Chief Keef delivering slow-burn funeral rap on "It Don't Make No Sense." Even the pretty-lame Kirko Bangz does what he does best on the hook of "Friends with Benefits," delivering momentum and melody. All in all, Al Capone is the most well-crafted mixtape I've heard in a long time.
As to whether this is an omen of greater things to come from Master P and his new friends, well, who knows? If there is one thing that the rap game has been lacking as of late, it's true directorial prowess. While the G.O.O.D./MMG/YMCMB triumvirate existing seemingly to provide their heads (Kanye/Ross/Wayne, duh) with ways to expand into new markets without having to switch their own style up, Master P shows us that a great rap mogul can turn an Island of Misfit Toys into, well, a cohesive army. New mixtapes from Louie V Mobb, Fat Trel, and Alley Boy are all on the way, and if P is at the helm, we can hopefully look forward to more well-put-together projects from all three. Even if they suck, I'll give them a download because I respect a legend and you should too.
Colin Small is the Colonel of this motherfuckin' Twitter - @ColinSSmall