Another calendar year, another few grey hairs on the head. Or new ones on the face or legs. Either way now the ball has dropped and the date has changed, it's time to shove out the old and make space for the new. How else do we improve, evolve, progress as people and a culture?
When it comes to music these are the things we should be leaving behind in 2017.
As if this skinned worm somehow managed to crawl his way back toward the earth and emerge with a new album in 2017 like we hadn't forgotten all the times he'd previously been racist, sexist or any of the other -ists. Still he's here, Mozzing all around like an anemic and sick wasp – one that found its way into a human body and released a new album with absolutely no other quality to it than being a mild annoyance. And since that's essentially been Morrissey's mission operative since his last good album (2004's The Quarry) it would probably be best for everyone if his musical output stayed firmly cemented in 2017 from here on out.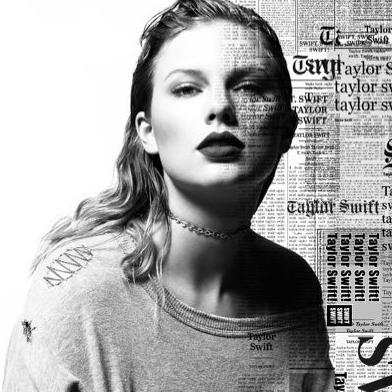 Gaaaaaahhhhhhahfihaefiehhjisjfc'ajfwifvopk[l[pp[k[pkpkdnnjnvn;GOAWAY is about the only adequate response after the last few years of news stories that we CBA to recount here and remind ourselves of all over again.
Ed Sheeran Writing About Sex
Do we need to answer this question? It is maybe understandable that soon-to-be-divorced young couples devour tunes from this young man like cows at a feeding trough but still, nope.
The next evolution of the video, the visualiser, is a sickening ploy that either (a) teases at a new music video to come (b) exploits the attention span of fans for higher chart positions or both. Either way it's about as entertaining as waiting for a train and as impactful as a piece of A4 paper placed on water. Remove, die, be gone.
"Produced by Jack Antonoff"
Okay, so: my man can co-write some of the best pop songs of 2017. But after seeing him pop up on records by St Vincent, Lorde, Banks, Pink (all of pop's big hitters, nearly) and the devil in a new dress Taylor Swift – couldn't he do with a break? A lie down on a beach somewhere with a cocktail and four pillows? Just looking out for you bruh. Run yourself a bath and play some Reiki healing music.
Issa hop skip and a jump away from being a whole year since this record dropped!
Lol tho. I guess if you're still dumb enough to pay that much money for a festival ticket in a post-Fyre festival world then so be it, go ahead and give us all something else to live for on this desperately struggling and consistently darkening planet of global warming and trash-heap oceans.
You can find Noisey on Twitter.