Over two years after the employee died by suicide, Panasonic finally admitted fault and recognized he was overworked. Photo: The Yomiuri Shimbun via AP Images
In a rare acceptance of responsibility, the Japanese electronics giant Panasonic admitted fault and apologised for a former employee's death by suicide from overwork. 
The former employee, then a 43-year-old man from Hiroshima Prefecture, began working at Panasonic in 2003 as a factory worker. In April 2019, he was promoted to deputy chief in the company's engineering department, where he experienced severe working hours. 
According to his lawyer, Tadashi Matsumaru, the employee regularly worked over 100 hours a week, way past the average 40. He'd sleep between 4 to 5 a.m., only to leave for work before 8 in the morning. 
The man eventually fell into depression from overwork and in October 2019, he died by suicide after leaving a note for his family, seen by VICE World News. 
In the man's letter, the employee wrote, "Dad is tired. It's too much work. I can't forgive Panasonic. Please tell my story to the media."
In a statement released on Tuesday by Panasonic, over two years since the employee's death, the company wrote, "In 2019, a tragic incident occurred at Panasonic Corporation, in which despite the fact an employee was overworked and worked long working hours, the company neglected its duty to care for his safety, thus resulting in the employee's death."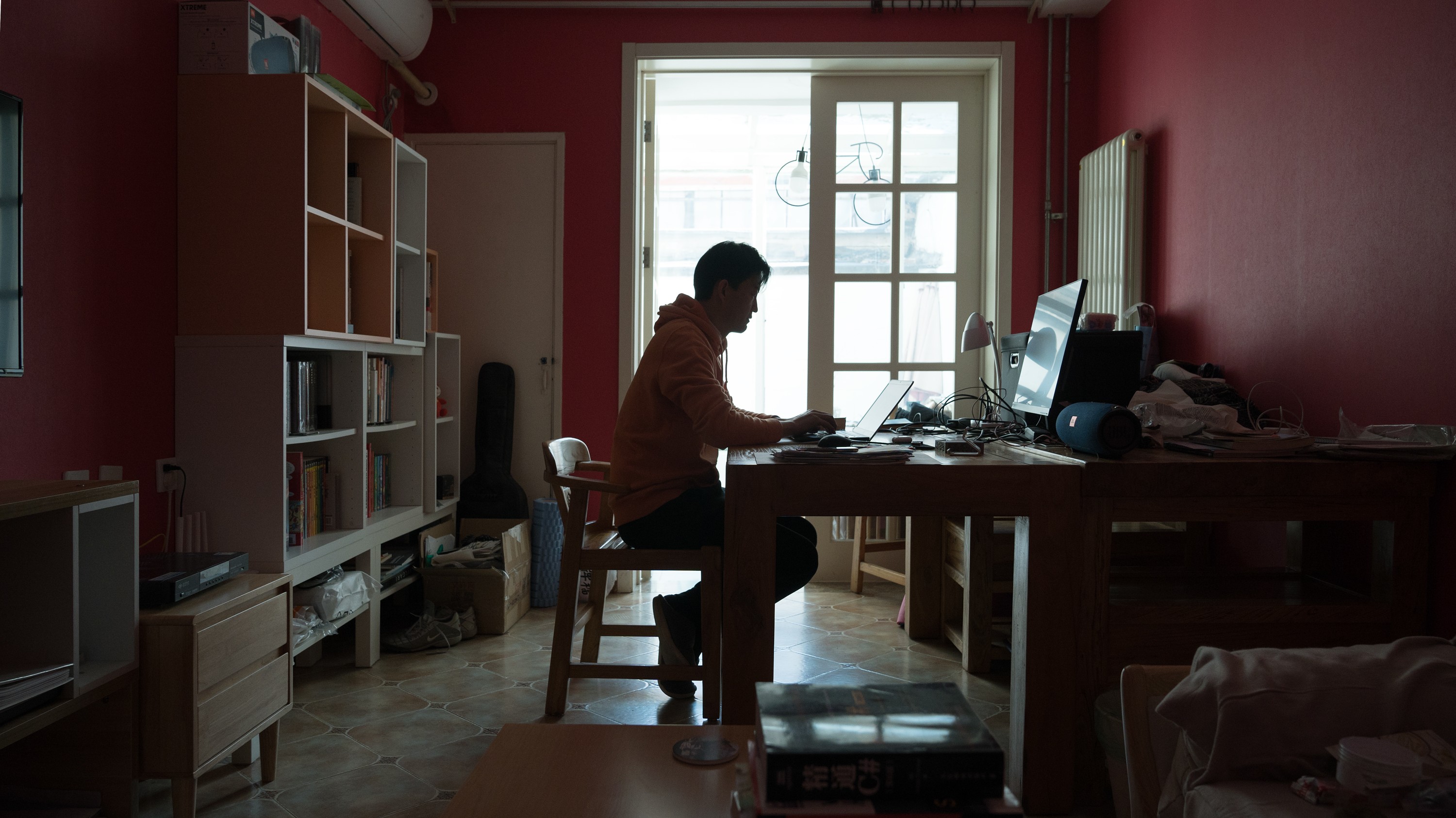 "We would like to express our deepest condolences to the employee who lost his life and to his bereaved family," the statement added. The company also outlined guidelines it'd take to prevent a repeat of this case, such as one-on-one meetings between employees and their managers. Panasonic also provided an undisclosed amount of compensation to the deceased's family.  
The admission came nine months after the labor standards office in the employee's city recognized that the man suffered from depression due to overwork.
According to Matsumaru, who represents the former Panasonic employee's bereaved family, current labor guidelines are ineffective in preventing death from overworking. "This employee did leave the office by 8 p.m., but Panasonic has no policy that counts the hours he worked at home as overtime," he told VICE World News. 
"There's timecode evidence from when the employee logged onto the company's server from his laptop at home. This indicates he was working over 100 hours a week—a normal work week is 40 hours in Japan," he said. 
In addition to exhausting work hours, Matsumaru said the man was struggling to keep up with the workload. "He'd sometimes have 10 meetings a day. In promoting him, Panasonic also required the employee to take a test to qualify for his new position. He had no time for his actual work," he said.  
Japanese work culture is notorious for its extreme and gruelling hours. Called "karoshi" by the Japanese, the phenomenon of death by overwork has caught so much national attention that the Japanese government has been forced to implement restrictions. 
In 2018, policymakers passed a bill amending labor laws to improve work-life balance, such as including a cap of 45 hours a month of overtime. But with large companies circumventing guidelines and underreporting working hours, labor activists and lawyers fear little has improved. 
Though Japan caps the amount of overtime to 45 hours per month for a single employee, it's common for companies to break such guidelines. In August, Japanese authorities surveyed 24,042 companies and found that 37 percent of them had employees working past that limit. 
Such long hours have dire health consequences. According to Japanese government data, nearly one out of every 10 suicides in 2019 was related to work. 
This recent Panasonic employee's death from overwork also isn't the first karoshi case the electronics giant has seen. 
In 2016, a factory employee in his 40s similarly died by suicide, and his case was recognized as a work-related death caused by long work hours. Two years later, Panasonic was prosecuted for violating the labor standards law by forcing employees to illegally work overtime hours that exceeded mandatory limits. 
But according to a spokesperson from Panasonic, the company has already implemented revisions to its policies on work-life balance. "From April 2021, we've updated our system so that the hours that employees work from home will be counted too," he told VICE World News. 
Matsumaru believes that his client's case helped pave the way for Panasonic to improve their labor conditions. 
"The company apologized to the bereaved family and made concrete proposals regarding time management. It's the first case where Panasonic has indicated it'd include time worked at home as part of their overwork hours," he said. 
He added, "Overwork is an issue seen everywhere, no matter how big or small the employer is. It's important that work hours are properly reported, or else companies escape through loopholes." 
If you or someone you know is considering suicide, help is available. Call 1-800-273-8255 to speak with someone now or text START to 741741 to message with the Crisis Text Line.