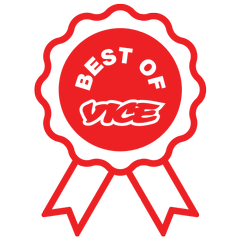 The most exciting stories on the internet.
There aren't many acronyms as controversial as EDM. Across the smoking battlefields of YouTube comment sections, [prestige music outlets](http://www.gq. There aren't many acronyms as controversial as EDM. Across the smoking battlefields of YouTube comment sections, death of EDM, we felt it necessary to remind people that the genre isn't just alive and well—it's fascinating, critically underappreciated, and part of the very foundation of contemporary pop's DNA.
But what is it? That's the difficulty of constructing a list of the best EDM songs of all time—anywhere you draw the boundaries is sure to conflict with someone's hard-fought cultural territory. But in truth, although "EDM" has been an incredibly useful marketing term, it has never been a concrete musical identity. It's more like a gear shift—a fusion of sentimentality and sonic torque that's transformed electronic music from a niche genre to a global phenomenon.
We relied on instinct when devising this list—if something walks like EDM, talks like EDM, and bangs like EDM, that's probably what it is, regardless of anyone's artificial high vs. low cultural divide. Like it or not, there's a place for all of us somewhere out there under the big tent.
Nobody embraced EDM as enthusiastically—and successfully—during its heyday as the K-pop industry. While American pop stars usually smoothed down dance music's excess to make their crossover hits, K-pop groups like 2NE1 did the opposite, pushing the sound to maximalist extremes. Here, CL's bratty chorus shines over the beat's explosion of martial drums and sawtooth synths, an exercise in more is more. —Ezra Marcus
Sweden's leading purveyors of glucose-coated synthesizer lines add a little bitterness to their sweet symphonies, ripping both the Verve and 808s-era Kanye. You don't want to overdo this sort of treat, but it feels right in the moment. —Colin Joyce
Social media antics aside, deadmau5 is responsible for some of the most magnetic electronic music ever made. Whether its audience is a massive festival crowd or a few high schoolers on a joyride, this immortal progressive house anthem wraps around its listeners and lifts them up like a tractor beam from a hovering UFO.— Ezra Marcus
SOPHIE has subverted EDM's tropes on her other compositions, but few tracks smack as, well, hard as this alien ode to rubber, leather, PVC, and silicone. —Colin Joyce
In the years after his initial US chart success with the Akon-featuring "Sexy Bitch," David Guetta started to branch out into more pop-friendly realms, before eventually arriving at "Titanium." It's probably most notable as Sia's star-making turn in front of the microphone, with a steely chorus that makes this an EDM karaoke classic. —David Turner
Wiwek's occasionally atonal and typically off-kilter productions are deliberately terrifying—the hair-raising drop of "Boomshakatak" still provokes a fight-or-flight sensation every time I hear it. —Colin Joyce
French producer Aazar scrapes all the high-pitched frivolity off a Dutch house riff with steel wool, unearthing a lean, skeletal pulse that stings like a diamond-tipped whip. One of the unsung gems of Mad Decent's deep catalogue.— Ezra Marcus
My trance phase was brief, but one of the songs that's stuck with me is this 2011 team-up between two genre titans. "Apollo Road" is a slow-burning joint, but so worth wading through to get to that pensive, plinking piano section. Its bubbling build is a brief moment of hands-in the-air bliss, before the track rips through your body with its hacksaw synths. If there was ever a song that made me wish I were a fluffies-wearing kandi kid, it's this one.— Krystal Rodriguez
Norwegian producer Alan Walker's breakout hit feels shockingly singular amid the trap arms race, despite sharing a title with one of 2014's biggest EDM hits and having the same chorus as another. While The Chainsmokers were riding waveform roller coasters, Walker chose to make something weightless. Drifting piano parts float around Fourth World synth percussion, resulting in what Enigma might throw together after a big huff of helium. —Colin Joyce
British trio Above & Beyond's track "Can't Sleep" always floored me no matter where or when I heard it. Despite its speedy 133 BPM, angelic vocals and haunting keys brought the soaring track down to earth. Listen closely to the pining lyrics and it reveals itself as a love song—a simple, human sentiment at the core of its breakneck pace. Hit play and tell me you don't feel a shiver creep down your spine. —David Garber
The seasick moombahton of Dillon Francis' "Masta Blasta" helped define the playful, absurdist aesthetic that Mad Decent pioneered in the early 2010s. The label's occasionally moved onto more pop-friendly realms in recent years, but this blast of chirping synths is a throwback to a time when you could recognize any Mad Decent song within the first few seconds. —GRRL
Usher and Pitbull's self-aware, proto-EDM smash is a song about how a DJ playing other songs reminds Usher of an old romance. It is also about clubs and sex and being drunk, but primarily it is a song about how each of us imbue music with vast amounts of personal significance. Which is something we've all thought about on the dancefloor, right? As a genre predisposed to sweeping nostalgia, meta-EDM should have been huge, but sadly Usher wasn't the pied piper he might have been. —Josh Baines
Look, you could spend your precious time arguing over what is and what isn't tropical house. Or you could turn this song up to 11 while driving to the beach on a sweltering summer's day, before cracking open some cold ones with the boys or girls. Life's too short, and you all read that New York magazine story about climate change, right?— Max Mertens
Bay Area production duo the Cataracs brought their minimalist hyphy roots to bear on this low-slung beat for Californian vocalist DEV, which served in 2010 as a slick transition between bloghouse and EDM aesthetics.— Ezra Marcus
A disembodied voice declares at the top, "Reality is lemons and the internet's my lemonade," which is fitting for the disorienting blend of styles at play here. The fleet-fingered California producer draws through lines between footwork, hardstyle, and trap, with the unpretentious approach of someone who grew up on the web, and has every sound within reach. —Colin Joyce
HudMo has so many era-defining anthems—like the wonky "Cbat" and Macbook ad-soundtracking "Chimes" —that it almost feels wrong to skip them all in favor of a relatively unknown remix. But this rare gem might be his best work. The Scottish wunderkind turns Young L's minimal post-hyphy anthem inside out, stuffing it with a bright menagerie of crystal synth shards and hyperventilating handclaps. Go dumb to this at a sideshow on Venus. —Ezra Marcus
Drawing on his past as a performing member of Norway's only gospel choir, Lido drags festival fare into a cathedral on this 2014 track, warping gilded electronics into major key jubilance that wouldn't sound out of place on a grand altar. Fittingly he'd later end up working with fellow choirboy Chance the Rapper, but "Money" was his first attempt at making secular vices feel like sacred music. —Colin Joyce
Before they were an EDM household name working with the likes of Pusha T and Weezer's Rivers Cuomo, Zeds Dead were just two guys from Toronto throwing one of the city's most frenzied weekly bass parties. The duo's stuttering dubstep bootleg of the Danish dream-pop group's slow-burner "Eyes On Fire" helped them graduate from basement turn-ups to festival main stages. Millions of plays later, it's still every bit as capable of raising heart rates. —Max Mertens
Much like obscenity, the idea of cool is kinda nebulous and undefinable, but you know it when you see it. And frankly, I think Anna Lunoe's "B.D.D. (Bass Drum Dealer)" is one of the coolest songs ever made. There's no artifice. No overly-dramatic drop. It's just a really, really, really good song that offers exactly what it promises—an illicit dose of kick drum punishment. —GRRL
This proto-EDM classic prepared a generation of mid-00s tweens for the festival lifestyle by inciting a zillion grape juice-fueled Bar Mitzvah party rave-ups.— Ezra Marcus
Following a string of buzzy originals and remixes for Daft Punk, Enrique Iglesias, Pitbull, and David Guetta, a rising Avicii set his sights on another heavyweight: Armin van Buuren. Listening to it now is like re-watching the romcoms you loved as a teenager. It's sweet, cheesy, and has definitely aged poorly, but it nonetheless leaves you nostalgic for the days when everything seemed simpler.— Krystal Rodriguez
You don't just casually listen to Clockwork's "Surge." Rather, in the words of singer Wynter Gordon, you "feel it all around you." She repeats the phrase over and over until it reaches semantic satiation—that's when you realize that maybe she's talking about something like the ascendant spirit of EDM itself. The uplifting electronics supplied by Clockwork (alter ego of RL Grime) help the song achieve the total immersion it advertises.— Kitty
HARD boss Gary Richards' work as Destructo was often more reserved than the screechy hedonists the promoter booked to play his festivals, but his 2013 track "Higher" finds him totally off the leash. Wobbly beats build upward, stretching Babel-like to the EDM gods above, before tumbling into a sweaty electro maelstrom. Perhaps the only lyric was a reminder Richards left to himself, as he pushes the boundaries of his buttoned-up production style: "Get higher, baby." —Colin Joyce
Before French producer Brodinski waded into the waters of Atlanta rap, he was making mutated electro from the radioactive runoff of Ed Banger and their bloghouse compatriots. Aided by gothy techno producer LOUISAHHH!, "Nobody Rules the Streets" is one of his most striking tracks. Crawling basslines and neck-snapping percussion cast shadows amidst glowing neon, like a tense moment from a Nicholas Winding Refn film. A police siren rings in the distance as the song ends, threatening more gloom to come. —Colin Joyce
Written in conjunction with Max Martin, Bonnie McKee, Dr. Luke, and Benny Blanco, Cruz's 2010 smash hit was the only credible UK take on the whole EDM thing, which, generally speaking, we never gelled with. Like most Anglicised versions of American ideas, "Dynamite" is a little tacky, brash, and misguided. It is also fucking brilliant—a rushing, fizzy hit of pure pop excitement, the kind of nursery rhyme-simple song that sticks in your head for years. It might be the only thing history remembers about Taio Cruz, but hey, that's fine. —Josh Baines
It's been overshadowed by the confessional "Closer" and the 80s bombast of their 2017 debut Memories…Do Not Open, but the 'Smokers most dynamic single was actually their smash "Don't Let Me Down." With an assist from the young singer Daya, this song played a pivotal role in shifting the sound of the mainstream towards the heady concoction of trap-lite drums, trampoline synths, and singalong melodies that still dominates terrestrial radio.— Ezra Marcus
In the wake of the unexpected smash that "Levels" became, the line in "Silhouettes" about having "the beaten path before us" seems to indicate that Avicii's not very intent on replicating his stadium-sized hit. Instead, the song's low-key, bleary-eyed synth work was an early blueprint for his later attempts at crossover, AOR self-help pop. It's the sort of chintzy stuff that you want to reject, but will bring you to tears in the back of an Uber at the end of a reckless Thursday night. —Colin Joyce
Nothing sums up early-2010s 9GAG-core humor better than the phrase "you blocked me on Facebook, and now you're going to DIE." Epic bacon dubstep culture at its shameless apex.— Ezra Marcus
I've heard that when you die, the last thing you hear is a choir of angels exalting your ascent to the heavens with the joyous refrain and divine synth lines of "Clarity" by Zedd.— Kitty
The original is a bit slow and soggy, but Mija lets the gorgeous vocal melody breathe by ramping up the BPM and coating the production in the confectionary glaze that's become her calling card.— Ezra Marcus
Few songs encapsulate the boneheaded glory of frat-trap better than this. With little more than a vocal loop and rowdy 808s, this sounds just as massive booming from speaker stacks at a festival as from a Beats Pill at a dorm-room pregame.— Ezra Marcus
Because of their skill at fusing bassline bombs with dizzying sample work, Jersey club producers like Nadus, DJ Sliink, and UNIIQU3 have found favor among EDM's A-listers in recent years. Tracks like "Yo (I'm Lit)" prove why that alliance makes so much sense. Saint and UNIIQU3's transformation of a vocal take into a chattery percussive part and M-80-like kick-drums make this one feel like it could level a stadium. It's club music as LRAD.— Colin Joyce
Like its title suggests, this Dim Mak single's an exercise in speedy locomotion. Whirling arpeggios set it into frantic motion, careening towards a precipice. Then, they speed right off the edge, Wile E. Coyote-like, unaware of the stomach-churning drop below. —Colin Joyce
No drops to be found here—for that you'll have to peep the Bassnectar remix—but luminescent synth lines and metallic house beats by producer team Biffco helped this one scream from festival stages far and wide. Sometime after its release, Goulding featured heavily on some proper EDM bangers, but "Lights" remains her greatest flirtation with the dancefloor. It offers the sort of arms-raised, breath-of-fresh-air moment needed between all the chaos. —Colin Joyce
The assumption that drove Scottish producer Unicorn Kid on his euphoric track "Need U" was that maybe trance wasn't quite outlandish enough. The track offered a funhouse mirror version of the sound, along with a goofy anime-inspired video, which combined to puncture some of the hands-in-the-air self-seriousness that often attends trance culture. Plenty of songs work with the same high-energy ideas, but Unicorn Kid figured out a way to make them lighthearted. —David Turner
When I was in college, I spent a lot of time in my beat-up Chevy Cavalier. Somehow I managed to destroy its stereo piece by piece until the only thing that worked was the CD player, so I'd burn carefully curated mixes that stayed in rotation until the car's inevitable death (natural causes). This rim-rattling remix was on maybe…75% of those CDs. My friends still joke about how the only thing they think of when they hear it is how shitty my car was. But this song is a fucking banger and my car was awesome and I'm especially honored that the memory of its wrecked stereo lives on in a perfectly placed cough.— Kitty
I may forget to mention my historical connection to the long-haired wobble lord known as Bassnectar if you were to chat me up during a rooftop smoke break at a seedy techno rave. But my early experiences banging my 3D glasses-adorned head at hippie-palooza bass festivals like Camp Bisco were pivotal to discovering my path, profession, and all around life outlook.
My first dubstep love was the artist also known as Lorin Ashton, and his now canonical anthems including the Nelly Furtado-featuring "Magical World." That roiling bass exercise instantly teleports me back to those smelly seas of dreadlocks, totems, and patchouli oil. It hasn't even been a decade since this song dropped, but one of its top YouTube comments sums up my feelings succinctly: "The fucking Nostalgia is too much for me." —David Garber
This Lorde flip shows Diplo beta-testing the now-standard tactic of transforming a pop star's melodies into a synthetic dolphin squeal, which he'd use again to world-beating effect on "Where Are Ü Now" the following year.— Ezra Marcus
Here, three big-room residents prove their chops not just as producers, but as mathematicians. Plugged into the 4/4 beat, a single repeating melody becomes trance-like. Elements drop in and out with perfect precision, the drops dividing and multiplying as the track continues. It's the EDM formula perfected—a masterclass in amusement park physics and centrifugal force. —GRRL
This remix of Hardwell's "Spaceman" is a prime example of Carnage doing what he does best—bringing interstellar synths crashing back to earth in a crumpled heap. There isn't a lot else to it. It's just stupid hype. —GRRL
At the height of America's dubstep craze arrived a collaboration between two of the genre's biggest stars: UK's Nero, and homegrown rising star Skrillex. Together, they remixed "Promises," a track off the former's 2011 debut album Welcome Reality. With the latter's touch, the already bass-heavy track becomes a chaotic frenzy of chopped vocals and jagged synths, the musical equivalent of adding a shot of espresso to a Red Bull.— Krystal Rodriguez
If any of chillwave's tape deck jugglers allowed themselves the full-on comedown nostalgia rush their fuzzy music often hinted at, it might sound something like the four minutes of gasping synth parts and wailing sampled vocals that make up the Australian duo's "High." There's some blunt lyrics about all the ways love is like a drug, for good measure. How novel! If you think you've heard this one before, you have, and it's very good.— Colin Joyce
Have you seen what a hydraulic press can do to a set of speakers? This is like that, but with sub-bass bursts, hardcore kicks, and synths that could've easily ended up on a harsh noise track. You'll want to get out of the way. —Colin Joyce
The scuzziest drops have always owed a lot to video game soundtracks, but this song brought it full circle for TOKiMONSTA. Composed for a companion album to the 2011 installment of the legendarily violent fighting game Mortal Kombat , this one's an ominous creeper composed of gory synths and foreboding drum work. It's a fitting tribute to the titular Mileena, a sai-wielding assassin who occasionally uses her sharp fangs to sever the heads of her enemies.— Colin Joyce
Yeah, yeah, I know, we all now like Calvin Harris just as much as we like Mood Hut 12"s and new age cassettes and deconstructed club music and Migos, but honestly this one is up there with the best thing's the Scot ever did. Best known for being in a Pepsi ad, "Let's Go" pulls off the trickiest of feats—it actually sounds like gulping down a few gallons of fizzy pop. That is to say, it's all head-rush and eventual dissatisfaction, but for a few minutes, it sounds like complete heaven. Ne-Yo—who was always better suited to upbeat EDM-infused R&B than IKEA-friendly slow jams—really gives it both barrels, and honestly, no song of the era makes me want to appear in a commercial for an evil product quite so much. —Josh Baines
Industry trainspotter types may well be aware that this Justin Bieber song was originally written for Zedd's 2012 debut Clarity, but it's for the best that it didn't end up there. Title track aside, nothing on Clarity ever gets as silly as this: it's stuffed with glitzy runway drops, future funk basslines, and Nicki Minaj rhyming "Selena" with "weiner." It's not the festival destroyer it might have been as a stand-alone Zedd track, but it does offer the promise of partying "like it's 3012," which is arguably more exciting anyway. —Colin Joyce
As the lone indie rock act signed to OWSLA, Hundred Waters have had some unique opportunities for a band of their stature—like last year's remix of their shapeshifting single "Show Me Love" by the label boss himself. In his hands, the weightless original becomes the foundation for some bright crooning from songwriter Moses Sumney, and a verse from Chance the Rapper hits like a concentrated dose of vitamin D. The distant boom of some slow-motion kick action is the lone cloud on this sunbeam—might as well bask in the warmth while its still nice out. —Colin Joyce
Los Angeles producer Ducky offered the antithesis of EDM's escapist fantasia on her 2016 single "Work." It's a techno-indebted jacker, juiced up with a stuttered vocal about being busy too to do anything but keep your nose pressed to the belt sander of capitalism. There's no gleaming peaks or shuddering low-end exercises to take you out of the moment—just factory-like efficiency and precise engineering from one of America's best young producers. —Colin Joyce
La Roux's 2009 breakout single "In For The Kill" received remixes from both Kanye West and dubstep originator Skream, but for sheer oomphs-per-minute, it's hard to beat Skrillex's jackknifed rework. Released a few weeks before from his epoch-defining "Scary Monsters And Sprites," the producer adds staticky bass and a blood-curdling shriek, but Elly Jackson's icy vocals cut through the layers of digital noise with striking clarity.— Max Mertens
A breathless electro smash, combining EDC mainstage energy with nimble gear-change drops that recall the punk energy of the Ed Banger years. The sound of a furry neon raver boot stomping on your face, forever.— Ezra Marcus
Every major electronic trope from the last three years—bruised hip-hop drums, trance-inspired female vocals, the so-called "Flume drop,"—gets thrown in a blender, and somehow emerges not as a soggy mess but as a puff pastry of frothy pop maximalism.— Ezra Marcus
Pushing buzzing rap trends to their logical conclusion is one of Carnage's greatest strengths. Back in 2014, the boisterous EDM producer tapped Migos for bouncy trap banger "Bricks," helping elevate the Atlanta trio just as they were stepping out of the shadow Drake cast over them by hopping onto their breakout hit, "Versace."
On "Bricks," Migos debuted an even more adlib-heavy and distorted style than ever before, presaging the sound that would take them to number-one with "Bad and Boujee." Though Carnage would go on to be an early collaborator with Famous Dex, Lil Yachty, Rich The Kid, and Ugly God, it was "Bricks" that demonstrated how EDM and rap could fully embrace one other.— David Turner
It's unfortunate that the words "PC Music" make some cringe. Whether or not you think they created an all-time great gimmick by giving off the appearance they were manufacturing uncanny-valley pop stars in a lab, the prankish collective wielded amazing pop songs beneath the smokescreen of hype. Never was this more apparent than on QT's one-off single "Hey QT," which co-masterminds SOPHIE and A.G. Cook tried to pass off as an energy drink singing to an audience. (They even made a limited amount of promotional beverages.) Peel back all those layers and you've got a Carly Rae Jepsen-league shot of syrup that will be stuck in your head (and teeth) for months. —Dan Weiss
The Scandinavian trio's minor key farewell was also their finest moment. The teary-eyed wave goodbye leaned heavily on prog-house's capacity for outsized emotion, to build toward a series of drops that felt like an entire arena suddenly erupting into sobs. Its title was a subtle consolation to fans, as if they were saying, "We don't know what comes next, but for now, at least we all have this song."— Colin Joyce
"Subtle" isn't an adjective often used to describe the maximal music of Swedish superstar Eric Prydz. Yet Four Tet's unlikely nine-minute remix of "Opus"—which spawned out of simple tweet by the British producer—manages to mellow out the crowd-pleaser, while serving as a lesson in how to build tension. If they ever make a We Are Your Friends sequel, considering how much Zac Efron's character loves a sick drop, they should use this remix in the trailer— Max Mertens
I never had more fun in college than when my friends and I would plug an iPod into a bass amp in a dorm and blast Rusko tunes until security came. On "Woo Boost," as ever, the British wobble pioneer gives his drops an impish personality, their melodies surfing over bottomless troughs of bass with a wink and a middle finger.— Ezra Marcus
It's easy to appreciate Skrillex's recent forays into pop production and restrained "future bass," but I'll always cherish the era of 2010-2012 when his audience seemed to consist of Minecraft YouTubers and angry BMX teens. Peak Skrill had so much shamelessness, purity, and soul—he was like ZZ Top except channeling the unhinged id of the internet's underbelly instead of a Texas dive bar. Case in point: this Krewella collaboration. Sonny's firing on all cylinders, with his trademark julienned vocal melodies and a snarling drop that moves like a wingsuit stunt flyer cheating death in a canyon. Revisiting this stuff after the last few years of tasteful, adult contemporary EDM-lite dominating the pop charts feels like sinking your teeth into an artery-clogging sirloin after too many kale smoothies. —Ezra Marcus
A fittingly mysterious offering from a producer who began his career intentionally anonymous, "Faded" is EDM refracted through the grayscale lens of French New Wave, 2-step, and James Bond themes. It's muted, compared to much of what's on this list—more suited to an early morning sunrise than a peak-hours fireworks display, which only adds to its surreal bliss. —Colin Joyce
Electronic music with indie cred at the end of the 00s was typically brash and loud (think Major Lazer and Justice) or subtle and downcast (Matthew Dear, Burial, Four Tet). But it was not, by and large, uplifting and emotional. These attributes were generally derided by the era's early adopters, until Araabmuzik re-introduced a generation of aloof college kids to the heart-opening pleasures of trance on his 2011 album Electronic Dream. One song he sampled almost wholesale on "Streetz Tonight" is this classic from 2008. The original still reigns supreme—a neon wormhole in the sky, sucking you up, up, and away.— Ezra Marcus
British producer Mat Zo excels at a very particular flavor of uplifting, seamless prog-house, beloved by the kind of hardbody gym rats who carefully catalog every meal they eat. Porter Robinson injects a little soul into the high-definition gloss, courtesy of a heavily manipulated vocal melody with a bittersweet edge. This is "One More Time" for the Beatport set. —Ezra Marcus
It's unfortunate that Harry Bauer Rodrigues' legacy in wider public consciousness is tied to a fluke meme, because he's long been one of the best producers excavating the crumbling foundations beneath trap and bass music. "GoGo!" is one of his most destructive efforts—the bassline crawls along at a bulldozer's pace, tearing up whatever's in its path. Bursts of chopped-up vocals spring like flowers from the wreckage, a testament to the joys of ripping it all up and starting again. —Colin Joyce
While the video for A-Trak and Armand van Helden's "Barbra Streisand" features a who's who of music world cameos—including Kanye, Pharrell, Diplo, Chromeo, and the Roots' Questlove—it never overshadows how outrageously catchy this 2010 disco-house anthem is.
All together now: WOOO, WOOO, WOOO-OH. WOOO, WOOO, WOOO-OH. WOOO, WOOO, WOOO-OH. WOOO, WOOO, WOOO-OH. WOOO, WOOO, WOOO-OH. WOOO, WOOO, WOOO-OH. WOOO, WOOO, WOOO-OH. WOOO, WOOO, WOOO-OH. WOOO, WOOO, WOOO-OH. —Max Mertens
More than half a decade after this foundation-shaking edit of an edit first rumbled onto SoundCloud, it still follows me around. This thing can show up anywhere: a low-key house party, quasi-ironically during a set by an otherwise cerebral IDM-ish DJ, the Indy 500 or, of course, at peak time during an EDC set. This remix—like many on this list—uses drops as super weapons, which makes its inescapability all the more unsettling. Have you ever been stalked by an atomic bomb? —Colin Joyce
Two of trap's steeliest stuntmen ended up on a collision course in 2014 for this unexpectedly sensitive assemblage of speed demon spinouts and high energy leaps. It'd get a glossier, Skrillex-assisted sequel a few years later with "Waiting," but like the best action movies, "Tell Me" balances feats of strength with emotional moments. It's an anthem for those who like the sad parts in The Fast and the Furious series. —Colin Joyce
Flosstradamus weren't patient zero for the trap virus that spread across the mega-fests in the early 10s, but they did seem to understand its dynamics better than just about anyone else. This collaboration with New Jersey's DJ Sliink could function as a tutorial for all the different tricks that other producers working in the field would come to employ. They spring dizzily between a variety of air-raid synth sounds, eardrum-busting bass drops, and martial percussion. Listen closely, you might learn something. —Colin Joyce
There's a reason this song plays in the trailer for the underrated 2016 Shia LaBeouf vehicle American Honey [full disclosure: American Honey was produced by VICE's Pulse Films] , which is basically three hours of teens running wild, hooking up, and occasionally selling magazines on a trip through the country's hinterlands. Carnage and Makonnen's big-hearted candy-trap ode to drug-dealing as escapism makes the American dream feel (almost) real. —Ezra Marcus
There's a reason this song is in pretty much every single Apple Music "Trap" playlist, and that's the Diplo feature. But there's more to the song than an A-list assist. There's also a masterfully executed Boingy Drop and the druggy magic of its lyrics. Some stroke of genius inspired a perfect coalescence of molly thoughts ("I just wanna dance among the stars") and thotty tweets ("These afterhours got me charged")—the combination of which gives me FOMO for parties that don't even exist.— Kitty
Two OWSLA standouts pull from happy hardcore, East Coast club music, and anime soundtracks for this three-minute dopamine injection. Mija's "fk a genre" productions have become especially adept at evoking euphoria over the last couple of years, and this is one of her happiest efforts. Crack a smile, you deserve it. —Colin Joyce
Five years ago, Teen Mom star Farrah Abraham released My Teenage Dream Ended—an outsider art missive about heartbreak and pregnancy that is probably one of the most challenging records of our time. The album opens with "The Phone Call That Changed My Life," which uses off-key Auto-Tune and dubstep drops not to induce pleasure, but to capture the body horror and anxiety she experienced when she found out she was carrying. Her inversion of typically upbeat sonic tropes captures the nightmares lurking beneath the surface of everyday American life.— Ezra Marcus
Despite the icky purposes it's been used for, Nicky Da B and Diplo's 2012 anthem remains a radical ode to claiming space by moving your body around in it. The instrumental all but forces you to dance; jackhammering synth lines and a mechanical clap keep time as the late, great New Orleans rapper Nicky coaches you how to "spread your legs, now watch your back, go up and down, and make it clap." —Colin Joyce
Music is often (if not always) a product, so it stands to reason that one of the most enduring singles of the EDM era—a period of mainstream consumer interest in electronic music—sounds like a goddamn Mountain Dew commercial. Or a Project Runway advertisement. You know that a song's reached mass-cultural status when Tim Gunn and Heidi Klum are trying to "sing" along to a chorus that Lil Jon basically screams with all the subtlety of Golden Joe.
In other words, for a brief moment, it truly felt like "Turn Down for What" was everywhere, with DJ Snake's squealing-synth drop and Megalodon-sized drums barreling through every level of popular consciousness. I wish it never left. —Larry Fitzmaurice
Before the departure of founding member Kris Trindl led them to reinvent themselves as a two-piece, Krewella were masters of the sort of synth-pop-with-a-drop that every major label A&R was after for a minute. "Enjoy the Ride" wasn't their most successful single on the charts, but it is their best—soaring on wind-tunnel trance synths, with choruses that seem to be bellowed in zero-g. It's less direct than 2013's "Alive," but as the title suggests, the scenic route can be rewarding, too.— Colin Joyce
These bald Swedish twins make gonzo electro-house for people who love FailArmy nut-shot compilations and wear horse-head masks to festivals. Their most famous song is dumb as rocks and fun as hell—a heaping spoonful of twice-distilled, extra virgin, 2012-vintage Awesome Sauce. —Ezra Marcus
Writers spilled gallons of ink on PBR&B in the early 10s, but scarcely any on the far more prevalent trend of EDM&B. For several years, Euro superstars like Guetta recruited American singers like Usher, Kelly Rowland, and Akon for pounding anthems that stayed on rotation at mega-clubs from Shanghai to San Diego.
At the time, a lot these songs blended together, but in hindsight a few gems have emerged. This shameless slice of cheese might be the best of the bunch, as potent an expression of desire as you're likely to ever hear blaring at a corporate team-building retreat. In an interview with MTV News about the collaboration, Usher summed up the guileless positivity of the EDM&B moment: "When you see R&B and pop and house, as well as electronic, come together, that's the reality of what music is."— Ezra Marcus
Diplo has spent his adult life traveling the globe, infiltrating musical hotspots, and partying and influencer-ing—all in pursuit of some kind of Lost Ark of bangers. DJ Snake—no slouch himself—helps him climb Everest here. "Lean On" is the perfect summer jam, with slip & slide voices cut up between spiked-juice verses and pool-grotto harmonies. Legend has it that no one's ever lived to tell the tale sober. —Dan Weiss
The Chainsmokers' number-one hit with Halsey is probably purest representation of EDM's slow injection into pop's bloodstream (and vice versa). Like a lot of Top 40 songs over the past half-decade, it hinges on compressed synth hits, soaring topline vocals, and the cyclical movements of EDM. But The Chainsmokers' whole schtick is taking that formula and using it as a canvas for vaseline-smeared visions of a half-remembered past. Smoothed-down edges and fogged-up lyrics lubricate their songs' glide into universal relatability. "Closer" doubles down on this gambit, shoehorning pointillist details of longing into a romantic Mad Libs narrative that you can't help writing yourself into.— Colin Joyce
Moombahton was robbed. The short-lived genre fell victim to a glut of copycats and a cringeworthy name, but for a shining moment, it gave EDM's bombast a rhythmic power-up. With an assist from the singer Maluca, Francis and Diplo manage to make squeaky Dutch synths sound legitimately sultry. This might be the genre's greatest moment.— Ezra Marcus
The Scottish producer folds up the history of maximalist electronic music—trance, prog house, EDM, and…OK, mostly trance—into a complex, dolphin-shaped origami. By that, I mean he samples a dolphin. it rules. —Colin Joyce
Most of the time when Dutch prog-house crosses over it tends to be pretty formulaic. But Afrojack's track hit number-one on Billboard's Dance Charts for six weeks in a row and peaked at 41 on the Hot 100, despite bearing some of the most seasick production the genre's seen. The producer programs his synthesizers and unpredictable drops in boomeranging loops, as Eva Simons offers a circular, dizzy vocal over top. It's adventurous enough that it'll have you dry-heaving over the side of Holy Ship!—but like, in a good way.— Colin Joyce
Redfoo and Sky Blu have more popular songs than "Outta Your Mind," but none of their hits touch the brick-through-a-window immediacy of what happened when Lil Jon tapped them for a track for his 2010 album, Crunk Rock. It forfeits the group's usual goofy Señor Frogs energy to reveal something harder and darker, each trainwreck drop demonstrating a Dionysian belief in partying as an act of total war. The title isn't just a nifty phrase—it's a code to live by.— Ezra Marcus
Instead of writing 400 words on why Aoki's flip of the rapper's Ratatat-produced, MGMT-assisted 2010 feel-good anthem is one of the brightest jewels in the Dim Mak founder's extensive discography, I'd like to direct your attention to this video of him performing at Mysteryland 2013. After playing the eponymous "Aoki Jump," he segues into the remix, conducting the crowd singalong from his elevated perch like a Pied Piper of EDM. From there, cake is thrown, champagne is sprayed, and a sea of glow sticks are waved in a synchronized dance. It's 6 minutes and 13 seconds of unfettered audience joy, and if it doesn't put a smile on your dumb face, then I can't help you. —Max Mertens
"Pusher," the 2015 single from producers Sleepy Tom and Anna Lunoe, is notable purely on the merits of introducing two impressive talents to the EDM sphere. Sleepy Tom has since gone on to deliver the satisfying smash Diplo collab "Be Right There." Lunoe, meanwhile, has emerged over the past two years as one of the most stellar DJs and producers in the big-tent scene full-stop, as evidenced by her exhilarating remix of Flume and Tove Lo's "Say It" to the monstrous summer jam "Godzilla."
With Lunoe's perfectly pitched vocals and the song's truly wild drop, though, "Pusher" delivers on its own merits, striking a middle ground between party-hardy hedonism and zonked-out contemplation. Most moments in EDM are ephemeral, but we'll be listening to "Pusher" for years.— Larry Fitzmaurice
The turn of the 2010s represented a peak both for EDM as a commercial phenomenon and for the more aggro-leaning side of Steve Aoki's Dim Mak label. "Warp 1.9," perhaps the definitive track from that particularly fruitful period of hook-laden abrasiveness, saw Aoki teaming with the masked Italians the Bloody Beetroots. Compared with standard EDM excess, the Beetroots offered something a little more grayscale, a little more raw and gothic. When paired with Aoki's grinning energy, the track stands out like a dose of digital acid within a sea of sweetness.— GRRL
It was only a matter of time before an FL Studio whiz finally stumbled upon the neon-lit, heavy-lidded spirit of Phil Collins' solo work. And like a lost cut from that artist's 1985 studio album, No Jacket Required, "Finale" is gleaming, high-drama pop at its finest. Madeon's prismatic synth runs and dial-tone arpeggios only add further color to the super-saturated track. The effect is so bright that you can't look away, even if you wanted to.— Colin Joyce
It's nearly impossible to pin down Rihanna's most iconic tune. Is it "Umbrella," the big-tent ballad that hung its giant chorus over Pro Tools drums? "Work," the Drake duet that swirled over 2016 like hookah smoke? Or is her most enduring anthem this undeniable Calvin Harris collaboration? Anyone who's adopted a cat to cope with the Trumpocalypse will surely identify with the idea of finding love in a hopeless place. That's why "We Found Love" transcends EDM. It's not willing the listener to escape; it's asking them to wait for the calm within the eye of the storm. —Dan Weiss
REZZ rose to prominence through a deadmau5 co-sign, but her music's a little more grim than you'd expect. "Edge," her biggest hit, crawls along at an industrial pace, more Wax Trax! than mau5trap. Its monotonic synth parts and nauseating bass drones render it bleaker than almost anything else in the EDM orbit, and that's the beauty of it. At the time, she warned listeners to "be careful not to get sucked into the abyss plz." But that's a shame, because it's a pretty tempting void. —Colin Joyce
When we profiled the young Jersey-born producer Slushii, he told us his goal was to make the most "feelsy" music possible. What that means on this remix of Porter Robinson and Madeon's "Shelter"—the original of which already has poignancy to spare—is a Skrillex-indebted combination of pitch-shifted vocals, sparkling synthetic texture, and hyper-kinetic drops. Slushii loves kawaii culture (his logo is an adorable anthropomorphic soft drink modeled on a Yu-Gi-Oh card), and here, his production overflows with the cartoonish physics and exaggerated sentimentality of anime. —Ezra Marcus
Deadmau5's "Raise Your Weapon" stands out amidst its uplifting, party-hearty EDM ilk as an emo anthem. "Rippin' my heart was so easy, so easy," begins vocalist Greta Svabo Bech over brooding piano chords. A three-act track, it morphs into the Canadian producer's signature prog-house sound, then builds to a devastating dubstep conclusion wrought with co-writer Skrillex's malfunctioning-machine influence. Despite its downer lyrics, the single became a festival favorite, earning a 2012 Grammy nomination and LED-heavy performance at the ceremony .—Krystal Rodriguez
Lots of EDM acts are loud and fun, but few are also as dark, romantic, and stylish as Nero. Like the band's best work, "Dark Skies" spares none of the bass action, but comes off more like the soundtrack to a Japanese neo-noir than a sloppy festival tent. —Ezra Marcus
Building on the early 2000s Southern hip-hop blueprint established by producers like Polow da Don and Lex Luger, the bass-heavy, glass-shattering instrumentals on TNGHT's self-titled EP bridged the gap between stadium EDM and rap. There are weirder songs on Hudson Mohawke and Lunice's joint opus (note the baby coos on "Buggin'"), but none of them hit harder than "Higher Ground," with its delirious vocal sample, thunderous handclaps, and synthesized tuba blasts. Five years later, the rest of the music world is still catching up. —Max Mertens
An eerily Biblical dancehall sample? Big Sean making cringeworthy ass-related puns? 2 Chainz rapping circles around everybody? When it first saw release as part of the G.O.O.D. Fridays series, "Mercy" was pretty much everything you'd ever want from a Kanye posse cut. But in the hands of WEDIDIT linchpin RL Grime and fellow Los Angeles beatmaker Salva, it transformed into something harder, faster, stronger, and arguably, better. If this remix didn't exist, HARD Summer would need to find a way to invent it.— Max Mertens
With his early output, Magnus August Høiberg tried cultivating a more introverted strain of EDM. "When I was making that music, I was thinking more of a girl or a boy alone in their bedroom listening to it, than a crowd full of people going insane," he told THUMP earlier this year.
The Norwegian producer's 2012 single "Mirror Maru" is one of his most successfully pillowy works from that era. Trance-y keys circle around feather-light synth parts, hopscotching kickdrums, and—in a nod to his Jersey club influences—the playful squeak of a bedframe. There's no drop, no high-gain synths—just a bed of rippling riffs for you to sink into. No wonder the song ended up on a video game soundtrack—it's the perfect music for closing the windows and letting the shades down on a bright summer day. —Colin Joyce
The best moments on Diplo and Switch's 2009 LP as Major Lazer offered a warped take on dancehall, one that transcended pastiche and potential cries of cultural co-option to create a sound so alien and distinctive it set its own trends. Nowhere is that skill more apparent than on "Pon De Floor," a Caribbean-inspired scorcher co-produced by DJ Mag's favorite Dutchman Afrojack, with brazen come-ons courtesy of veteran Jamaican MC Vybz Kartel.
The synths whirr like five-alarm fire sirens, but the single's marching-band drums are the real show-stopper, capable of making even the shyest of fans engage in some reckless living room daggering. Two years after its release, the song would become the backbone of Beyoncé's chart-topping empowerment anthem "Run the World (Girls)," cementing its place in the pantheon of EDM-pop crossover classics.— Max Mertens
It is a miracle how full this song about emptiness manages to be, its digitized vocals serving as a chirping embodiment of 21st century isolation. There's also the fact that the producer doesn't project a human image—bucket head aside, Marshmello wears all white and communicates to the world not in interviews, but through Instagram captions. And yet this song feels so warm, like a Nintendo 64 melting over a campfire. Singing along, we can all be alone, together.— David Turner
The title of this post-apocalyptic duet between Robinson and a piece of vocaloid software—the same tech that makes Hatsune Miku happen—is pretty literal. Both singers sound like androids, drifting in slow-motion inside an uncaring cosmos and yearning for something akin to human contact. The beat's appropriately weightless, a collage of digitalist synth work swelling inside vast open spaces. It shows part of what makes Robinson so great: he can anthropomorphize machines, lending feeling to heaps of metal and silicon. —Colin Joyce
Where were you when you first heard "Where Are Ü Now"? I was in the business district of New Orleans at 7:30 in the morning, stumbling through a hangover to find coffee and breakfast sandwiches before going on a gator tour. The song overwhelmed me (I was hungover), but "Where Are U Now" wasn't just a moment for me.
It was a moment for Diplo, who was emerging out of a quiet period and would go on to rightfully retake his position as one of pop's most potent producers. It was a moment for Skrillex, who finally got his own due as a melodic genius after years of derision both earned and unearned. And it was a moment for pop's King Joffrey, Justin Bieber, who needed a hit like this to distract people from, well, everything else. And guess what? It worked.— Larry Fitzmaurice
When they blew up on the bloghouse circuit in the mid-aughts, Gaspar Augé and Xavier de Rosnay were leather-jacketed, distortion-peddling Jesus Christ Superstars for whom nostalgia meant "P.Y.T." and the old-school HBO logo. This monolithic Michael Jackson tribute folded loads of references into its children's choir, disco strings, and harpsichord, along with Ed Banger's signature walking bass and all sorts of touches that haven't been heard at the VMAs since. No one has connected dance music to maximalist rock & roll quite like this.— Dan Weiss
There's an argument to be made that filthy dubstep was the last truly original sound, with everything that followed devolving into mere genre synthesis or tweaks on a well-known formula. Think about it: when they emerged at the end of the aughts, demonic wobbles offered a genuinely shocking break in the continuum of popular music, unleashed from deep within the Ableton matrix by a generation of Monster Energy™-fueled ravers seeking something harder.
Of course, nobody ever did much with the sound other than construct ludicrous drops. But when you consider songs like "Bass Cannon," that complaint feels kinda wimpy. Flux Pavilion is a master of cartoonish dynamics, his wall of bass crushing the nimble marimba riff like an avalanche falling on a teacup.— Ezra Marcus
Did Britney Spears invent EDM? Put aside the outlandishness of the suggestion for a minute, and consider the way female vocalists typically appear within the context of the genre-cum-marketing-term: painted on with total anonymity, not unlike the blank android faces in the faux-deep Will Smith sci-fi actioner I, Robot. There's a ton of subtext to be read into this endless trend, almost all of it relating to industry-based misogyny—and Spears has certainly been through the wringer when it comes to the myriad ways that the music industry chews up and spits out female artists.
"Till the World Ends," from Spears' 2011 album Femme Fatale, was borne from Spears' latest career phase—managed by a conservatorship that was set up following her highly publicized mental health struggles in the mid-to-late-2000s. She's sounded like a ghost in the machine of her own music ever since, and this particular confection—spun to sugary perfection by producers Max Martin, Alexander Kronlund, Ke$ha, and Dr. Luke—is no exception. The "whoa-oh-oh"s sound like candy-painted drill bits boring into the track's cool, metallic foundation. It's giddy, impersonal, and an uncanny presaging of the "Live for today, because tomorrow may never come" attitude that would come to define EDM as a whole. In other words, it's just as easy to overthink as it is to play over for the eightieth time. —Larry Fitzmaurice
Imagine "Levels" in a vacuum. Forget the frats, and the festivals, and every time you heard it piped from the speakers at CVS at four in the morning. Taken on its own terms, there's something strange about it. The cold fusion of diva vocals and stadium synths leaves a chemical aftertaste, a bolt of android power streaking over the crowds in the Las Vegas desert. It's a post-human sonic weapon—an alluring, frightening document of just how peak "peak EDM" could be.— Ezra Marcus
Remember when people hated Skrillex? It feels like forever ago, but there was a time in the 2010s when just mentioning his name would make people (mostly, music critics) go absolutely apeshit. He was perverting the true nature of dubstep! His haircut sucked! He used to be emo! Also, his fans were terrible!
Like most music criticism, very little of these gripes have held up years later—and the song that started it all, "Scary Monsters and Nice Sprites," still bangs. It's an otherworldly combination of old-school video game music, gross-sounding basslines, internet detritus, and the wide-eyed optimism of the lap-pop music made by the Postal Service, Lali Puna, and the Notwist in the early 2000s. Listening back today, it reads like a Calvin-peeing windshield decal in the face of genre purism, and seems to predict today's post-genre pop music landscape.
And can you talk about "Scary Monsters and Nice Sprites" without mentioning the drop? It's the song that launched a thousand bass faces. It practically made "the drop" a mainstream term—to the point that, after the song's release, Skrillex himself couldn't even share his favorite Aphex Twin song without being plagued by a thousand people asking, "Where's the drop?"
And with good reason: no other faux-dubstep-era "drop"—the kind anchored around bass so coruscating and abrasive that it knocks the fillings loose from your teeth—has sounded so simultaneously aggressive and melodic. (You could whistle it, even.) Over the last five years, both Skrillex's work and overground electronic music at large have moved far past the blocky brilliance of "Scary Monsters and Nice Sprites," but both would sound unquestionably different if it never existed. You can't light a powder keg without a match. —Larry Fitzmaurice
This article was originally published on THUMP.