Photo of a Mexican deported from the US in Tijuana by GUILLERMO ARIAS/AFP/Getty Images
Jesse Salgado doesn't remember much about the Mexico of his childhood. He was about seven years old when his uncle picked him up from his grandparents' house in the state of Guerrero. The next thing he knew, they were in Chicago. In November, however, 25 years after he and his family first left the country, Salgado returned to Mexico for good upon being deported to the border town of Matamoros after an arrest for a DUI. He planned to stay near the border, but government officials warned him he'd be "fresh meat for cartels," Salgado told me. So he bought a bus ticket to Mexico City, there joining a population of several thousand Mexican citizens who have been deported from the US and don't quite know what to do.
According to researchers from the Mexico City–based organization IIPSOCULTA, which recently released a report analyzing attention to deportees in Mexico City, the city's Benito Juárez International Airport receives three flights of deported Mexican citizens each week. The flights arrive from Otero, New Mexico, where detainees are brought from all over the United States. Around 135 people step off of each plane. Once in Mexico, they receive the possessions confiscated at the time of their arrest in the US, are greeted by Mexican government agencies, and get offered, among other things, a bagged lunch and information about enrolling in public programs. Then they're released into the largest city in North America.
IIPSOCULTA estimates that about 10 percent of returnees flown into Mexico City stay in the capital. (The rest are repatriated to their city of choice, wherever they have family or prefer to put down roots.) That adds up to about 1,500 returnees in Mexico City each year, in addition to those who make their way there after being deported to other cities.
Many returnees who end up in Mexico City lack much affinity to or knowledge of their new home. Some stay there because they don't have any ties anywhere in Mexico—perhaps their families are still in the US, or they've lost touch with their original hometowns. Some figure they have a better chance at finding opportunities in the capital than in a small town where they have tenuous connections. Even in Mexico City, though, returnees face significant cultural, social, and economic boundaries to reintegrating into a country some of them barely remember.
Ana Laura Lopez was deported to Mexico in September after living in Chicago for 16 years. She encountered a persistent stigma against migrants in general—who are seen, she said, as taking the "easy way out"—and returnees in particular, who are stigmatized as criminals. "In my 16 years in the US, I never had as much as a traffic ticket," Lopez told me. "But I've faced more discrimination in the last five months here than I did in 16 years in the US."
Even relatives weren't necessarily a comfort to her. "Your family doesn't like you so much now that you're not sending dollars," she said. "The woman who went to the United States is a completely different woman from the one who came back."
Watch the VICE documentary on migration through Mexico: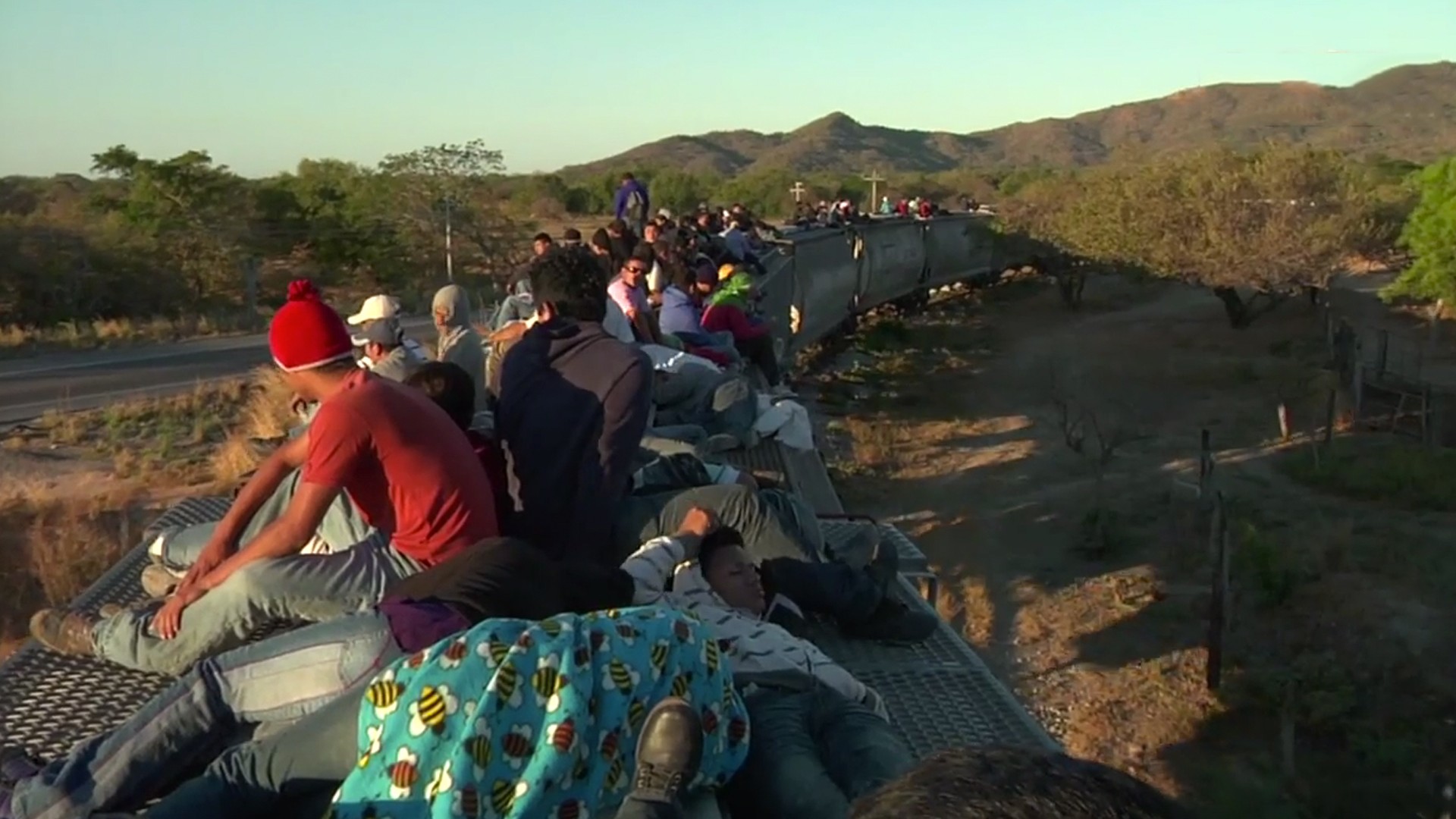 Returning migrants also find it difficult, if not impossible, to access aid from the government or from civil-society organizations. In the wake of Trump's inauguration, the Mexican government began touting pro-returnee rhetoric, and President Enrique Peña Nieto recently met a flight of returnees at the Mexico City airport. But Lopez told me that the government's gestures toward returnees seem to be mostly empty promises. "They say we can get unemployment insurance of $2,200, but we have to enroll within five weeks, and we need our credencial de elector"—an official identification card—"and a proof of residence," Lopez says. "We come here without a house or proof of residence, and it can take us five weeks to get our identification."
Without ID or an address, returnees can't apply for jobs, rent apartments, receive money transfers, or take money out at a bank. Additionally, most civil-society organizations that work on migration issues limit their mandate to foreign nationals. Even migrants' rights organizations in the US seem to forget about Mexican migrants once they're deported. "When someone's deported, they think, We lost them," Lopez said. "But we need to keep fighting for our rights."
To that end, Lopez, who worked as a labor organizer in Chicago, has founded the collective Deportados Unidos en la Lucha. The group consists largely of returnees with US-born children, and they're seeking legal resources to continue to fight their cases in the US. Most of the members hope to return to their families: Lopez, for instance, has a 13-year-old and 15-year-old in Chicago. All of the collective's members were deported before Trump's inauguration, but the current political climate has further dimmed their prospects of returning to their families.
Most of them have few legal recourses for returning to the US, but building a life in Mexico can seem an equal challenge.
Jesse Salgado has worked on and off in restaurants in the US since he was 15, and he considers himself a sous chef at heart. When he arrived in Mexico City after being deported in November, though, he quickly discovered that he couldn't survive off of a kitchen salary here. "I got a dishwashing job, and they told me it paid 3,000 [pesos], so I assumed, cool, that's 3,000 a week," Salgado said. "When I got the first paycheck, it was 1,500"—about $75—"and I quit because I couldn't support my family on that."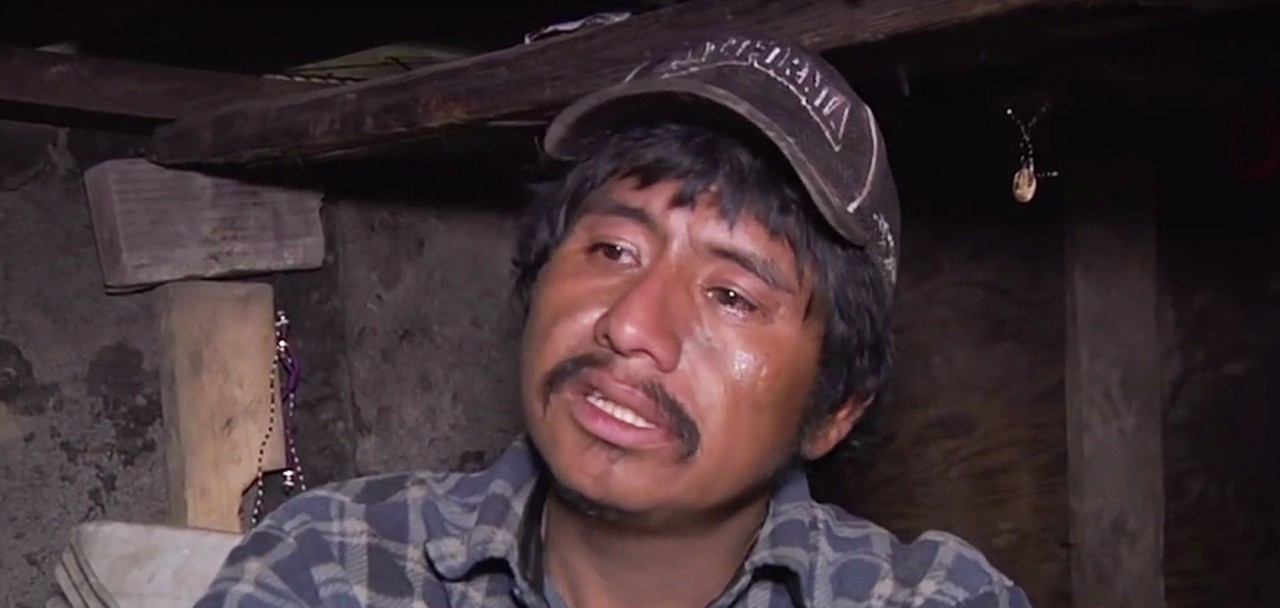 His fiancée and three-year-old daughter—both born in the US—had joined him in Mexico shortly after he arrived. Salgado soon found a job at a call center. There, he earns the equivalent of $600 a month providing tech support in English over the phone. Still, he finds it nearly impossible to achieve the quality of life his family had in Chicago.
Salgado and his fiancée are now thinking about leaving Mexico City for Cancún where, Salgado hopes, he and his fiancée—a US citizen who doesn't speak Spanish—can get jobs in the tourism industry and send their daughter to a bilingual school. Eventually, they'd like to return to the US, where Salgado's immediate family has legal status. Even after he and his fiancée are married, though, he'll still be banned from returning for up to 20 years. That leaves him with few options, since he doesn't want to risk returning illegally again.
Lately, he's noted a new tenor of fear when talking to his undocumented friends in Chicago. "Lots of them are deciding whether to come back on their own," Salgado said. "If you get pulled over and ICE finds out, they'll put you in jail and then deport you. Even if you're caught crossing the border to come back here, they put you in jail to get money off of you first. So they might as well come back on their own."