Photo: Pixabay
A quarter of straight porn searches by women are for videos featuring violence against their own sex. Five percent of searches by women are for content portraying nonconsensual sex. While men still search for significantly more porn than women, search rates for these more extreme types of sexual content are at least twice as common among women than men.
Those statistics make for fairly surprising reading, but are the facts Dr Seth Stephens-Davidowitz, a former Google data scientist, discovered when he was given complete access to PornHub's search and views data for his upcoming book. "If there is a genre of porn in which violence is perpetrated against a woman, my analysis of the data shows that it almost always appeals disproportionately to women," he writes.
But why are so many women so keen to see videos tagged with, say, "painful anal crying", "public disgrace" or "extreme brutal gangbang"? Or content marked as "forced" or "rape"? The feminist porn movement – one focusing on equality and empowerment – might be thriving, but the data shows, proportionally, women are also consuming much more of the most extreme misogynistic sexual material available online.
---
WATCH: The Dangerous Business of BDSM Abduction Fantasies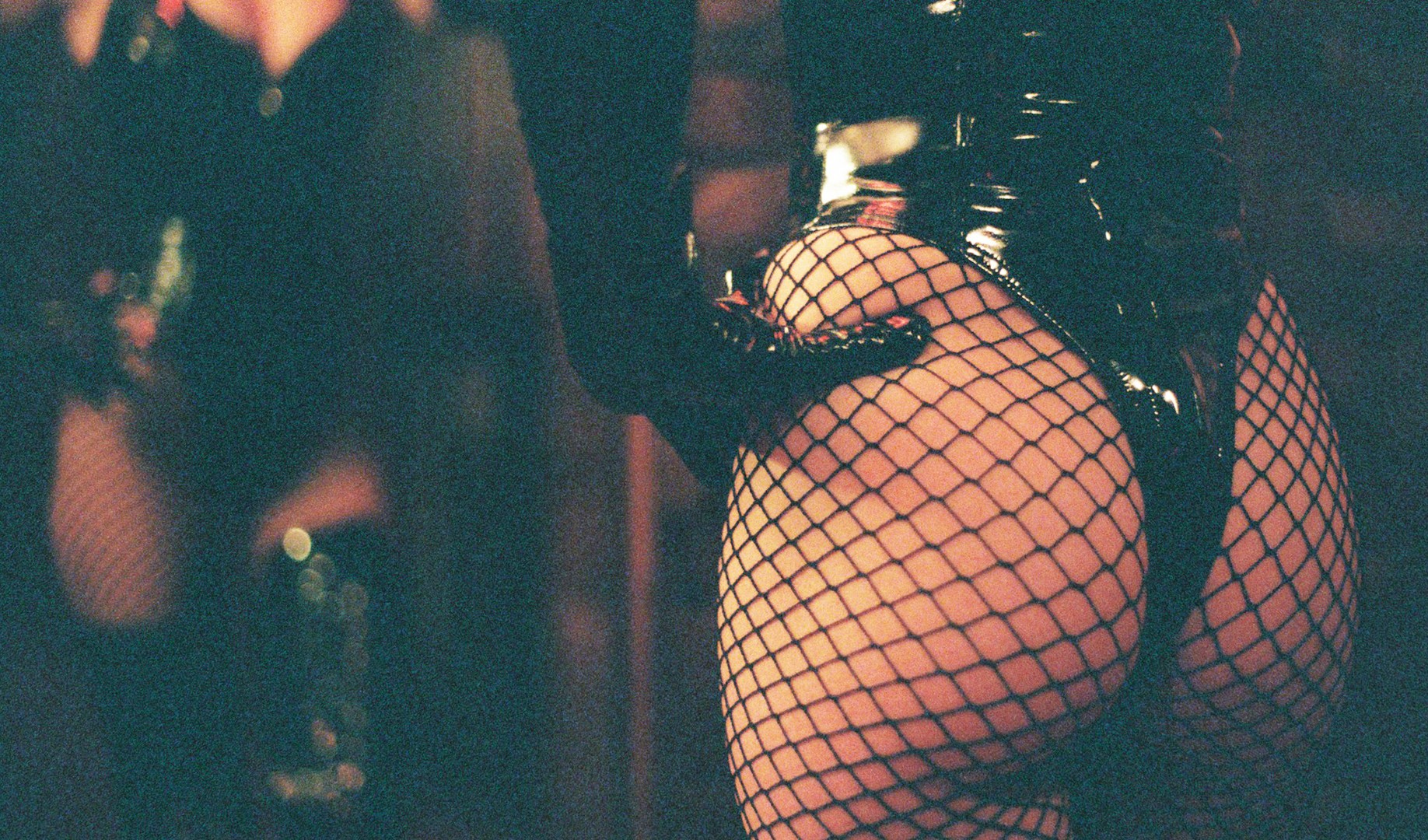 ---
It isn't uncommon for women to have fantasies about coercive sex, as the findings of a study into women's rape fantasies from 2012 indicate. The team of researchers from the University of North Texas and University of Notre Dame played 355 young women an erotic rape fantasy – as opposed to a literal portrayal of sexual assault – over headphones to investigate how aroused they became.
The tape's material, derived from the kind of storylines often found in romance novels, tells the tale of a male protagonist who is strongly attracted to the female character. He expresses a desire for sex with her, but she's clearly unresponsive. He attempts to convince her, without success, and she continues to refuse his advances. The male character then overpowers and rapes her. She resists throughout, and at no time gives consent. However, as the man is attractive to her and provides erotic stimulation, she does experience gratification from the forced sex.
Researchers found that 52 percent of the women had fantasies about forced sex with a man, 32 percent about being raped and 28 percent about forced oral sex with a man. Overall, 62 percent of the women reported having had at least one fantasy around a forced sex act. The researchers then investigated if the women's fantasies were indicative of "sexual blame avoidance", a hypothesis that women socialised by our slut-shaming culture chose forced sex themes to negate feelings of shame and guilt.
The opposite was found to be true. Women who reported being less repressed about sex were more likely to have rape fantasies, more open to fantasy in general, more likely to have consensual fantasies and finally, they were found more likely to have high self-esteem.
"People who've suffered former psychological trauma or abuse are often in abusive relationships – they repeat the cycle."
So if women who fantasise about rape or coercive sex are actually some of the most liberated out there, is it the same story for women who watch violent porn? It's not that clear-cut. There has been very little research into the latter, but a study from 2011 found the women most likely to watch porn – especially the most extreme kinds – were those who had suffered sexual assaults and psychological violence at the hands of their families.
Dr Raj Persaud, a British consultant psychiatrist, broadcaster and author, said that unlike the women in the rape fantasy study, we don't know the situation of the women searching for violent porn.
"I think it's probably the case that women who've been abused have ended up with a disturbed view of sex," he told me. "People who've suffered former psychological trauma or abuse are often in abusive relationships – they repeat the cycle. We don't know whether the people doing those searches are in an abusive relationship, and are doing the searches because they are being coerced into doing so.
"There are a lot of unknowns, and without speaking to the women who are searching for this porn, we can't know whether they have been abused. What the search data shows is there's a secret side to people's lives, which psychologists can have difficulty accessing."
"We don't know if they're looking out of interest, or doing it because that's what their boyfriends or hook-ups want, or if they're actually masturbating to it."
Dr Gail Dines, professor of sociology and women's studies at Wheelock College, Boston, and a prominent anti-porn campaigner, told me: "Until we know how long [the women are] staying on the porn sites, and have actual empirical evidence about what they are doing while on the sites, we don't know if they're looking out of interest, or doing it because that's what their boyfriends or hook-ups want, or if they're actually masturbating to it."
However, says Dr Dines, one thing's for sure: "If these women [who watch violent porn] have been abused, [they] are actually digging the trauma further into the firing and wiring of [their] neurones, driving it further into their limbic systems, and porn delivers a massive hit to the limbic system because you're watching someone going through the same trauma you did."
So while women who fantasise about violent or coercive sex are apparently often sexually-liberated and have high self-esteem, it's as yet unknown if the same can be said about women who search for violent porn. The data shows us women are searching for this stuff, but until someone commissions a big old study around the topic, we'll never truly know why.
Everybody Lies: Big Data, New Data, and What the Internet Can Tell Us About Who We Really Are is available to buy.
@sophiarahman
More on VICE:
Why Is the UK Suddenly So Obsessed with 'Chav Porn'?
The Ethical Way to Watch Porn
WATCH: The Digital Love Industry