Image via HBO.
In 2016, VICE co-founder Shane Smith followed then-President Obama on an investigation into the country's criminal justice system for a VICE on HBO Special Report called "Fixing The System." Looking to walk the walk on an issue important to VICE's staff, audience and community, the company developed an internal program to give people with criminal histories in need of work a jumpstart in the media, production and tech industries.
The reality for many formerly incarcerated people is a struggle to find employment because of their past records. What's worse, is that job discrimination based on a criminal conviction is legal, and often impedes people from moving on with their lives.
In 2017, VICE began a partnership with the Center of Employment Opportunities (CEO), a nonprofit that helps people who have done time find work in a variety of fields. Director of Human Resources at VICE Rachel Love designed an apprenticeship program in which five formerly incarcerated individuals work entry level positions in key areas within the company for a period of six months at a $15 per hour salary with benefits.
"The way the process worked was we partnered with CEO and we spent a lot of time around what the best candidate would be in terms of participants working at VICE," Love said in an interview with VICE Impact.
On July 18, VICE hosted a press conference at its headquarters in Brooklyn for the State Council on Community Re-entry and Reintegration, a government body created by New York Governor Andrew Cuomo in 2014. At the event the council announced its new "Work for Success Pledge," which is an agreement between the state and businesses to consider hiring qualified talent with prior convictions.
Love represented VICE on a panel with three other companies that also currently employ formerly incarcerated people, which included Ben and Jerry's, ConBody, and Action Environmental Group.
---
Check out more videos from VICE: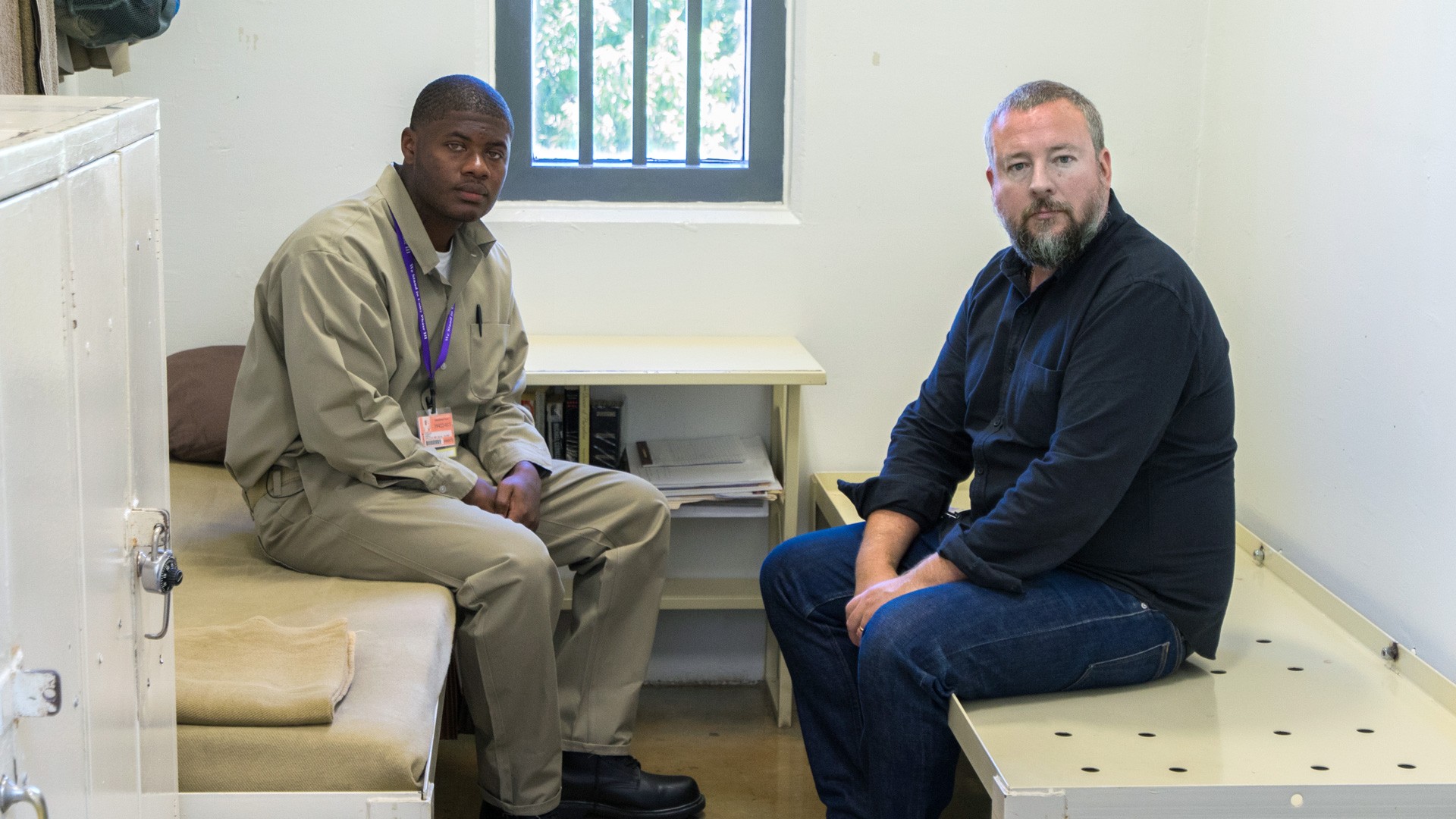 ---
During the press conference, members of the council noted that across the world, the United States has the highest number of incarcerated people per capita. Worse still, when people are released from prison they're facing too many barriers both inside of government and out for financial independence. State Lt. Governor Kathy Hochul noted that New York is trying to fix some of those barriers, such as banning the box, which removes the part of a job application where people are must admit to having committed a criminal offense in the past.
"We are providing job training for high-quality well-paying jobs so that after our program ends our participants are not only getting work experience but an opportunity to land jobs in other areas to be able to support their families," Love said at the press conference.
VICE's apprenticeship program started in March of this year, and has currently reached its halfway point. According to Love and Deputy Communications Officer Ian Fried, the program has been a success for both the company and individual participants.
"We have, over the years, done a good job of creating content that brings awareness to a certain subject and the response has always been, 'That's really great, but what can we do to help out?'" Fried told VICE Impact. "This is an example of us putting our money where our mouth is."
READ MORE: Pennsylvania Crime Initiative Works by Helping Former Inmates Get Jobs
Daron Nunez, a 25-year-old Brooklyn native, found out about the program through a job coach who knew he was looking for better employment. As an apprentice, Nunez works as a production assistant for the VICELAND program Desus and Mero and has also gained experience as a video editor.
"Growing up where I did and being a young Hispanic man wasn't easy," Nunez told VICE Impact. "I know working here can open many doors for me and I am grateful for the opportunity that has been given [to me].
According to Love, other companies such as Bloomberg and Knotel have already begun apprenticeship programs of their own to aid in reintegration.
"We have gotten incredible feedback from both participants and managers," Love said. "I think that internally and externally we have really made an impact on the narrative."
If you're an employer in New York and you're ready to step up and make a change on criminal justice reform, then sign the council's pledge to hire talent now.
Correction: This story originally said that Bloomberg and Knotel were considering apprenticeship models. Both companies have already started reintegration apprenticeships. We regret the error.