Credit: San Francisco Chronicle/Hearst Newspapers via Getty Images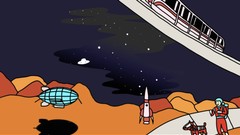 Moveable explores the future of transportation, infrastructure, energy, and cities.
Felicia Friesima fondly remembers the day in 2010 when Foothill Transit accepted its first three electric buses. It was the first public transit agency in the country to run electric bus service. But this wasn't a publicity stunt. Rather than give the buses an easy, low-stress route they knew it could handle, Friesima's agency decided to put it on one of its highest-ridership and difficult routes, the 291, which runs 17 miles up into the San Gabriel mountains. 
The bus had an advertised range of just 30 miles, so Foothill also installed an overhead fast charger at a transit hub in the middle of the route, which could charge the bus in less than 10 minutes. It covered the $6.2 million cost with funds from the 2009 American Recovery and Reinvestment Act. 
Foothill Transit wanted to put the buses through the ringer because it figured the entire transit industry could learn from the results. And if Foothill Transit could learn something from these buses, it just might speed up the use of not just zero-emission buses but zero-emission trucks and vehicles of all kinds. Climate change has a way of raising the stakes of everything, like making three buses running in the LA suburbs feel like the most important thing in the world to Foothill.
Friesima remembers, above all else, feeling hopeful the day the buses began service. And the transit agency's executives captured that in their remarks to reporters. "This is exceptional," Foothill Transit Board's chairman Roger Chandler swooned. Its executive director, Doran Barnes, predicted that, despite costing double what a gas-powered bus cost, it would make up the difference over time through saved fuel and reduced maintenance, and by lasting 18 years instead of the standard life cycle of 12 years per bus.
"We saw this as the first steps towards something that would ultimately be better for our community," Friesimia, Foothill's communications director, told Motherboard in a recent interview. "And that we were making those first steps on behalf of the entire transit industry felt really important and good."
For the first five years or so, everything went well, according to a National Renewal Energy Laboratory study that evaluated the Foothill bus program. Through 2015, the electric buses had 90 percent uptime, compared to 94 percent for gas buses. It would have been 93 percent, except that one specific bus had "general bus problems" not due to the new technology components. For the electric fleet, only three breakdowns had to do with the electric propulsion system, resulting in a mean distance between propulsion system failures of 133,000 miles, which the NREL called "exceptional for an advanced-technology bus in the early stage of commercialization." And, according to a separate NREL study, the buses had an even greater range and faster charging times than expected. 
With these positive results in hand, Foothill bought more electric buses. From 2014 through 2018, Foothill increased its electric bus fleet to 32, out of a total fleet of 363. 
Then things went downhill fast. Contrary to expectations that  these buses would last longer than gas-powered buses, Foothill is now considering retiring them early due to systemic issues. These and other electric bus problems are sending alarm bells throughout the entire industry, just as the Biden administration is pushing for billions of dollars in electric bus funding as part of its infrastructure package. President Biden in April virtually visited Proterra's factory, which made Foothill's buses, to tout the American Jobs Plan.
In a scathing report to its board, Foothill's director of maintenance and vehicle technology, Roland Cordero, outlined problem after problem with the electric buses. "For the past five years, the reliability and fit-and-finish quality of those buses have degraded over time," Ronaldo reported, particularly since 2019, when a minimum of one out of every three electric buses has been out of service at all times, and sometimes as many as two out of every three. A few buses have been out of service for hundreds of days at a time waiting for parts. Foothill has had to run gas buses on Line 291, which was supposed to be all-electric, to make up for it. And two of the first electric buses delivered 11 hopeful years ago "have only been used for operator training due to very poor build quality and reliability." And on January 9, 2020, the driver dashboard on Bus 2004 caught fire. Cordero charitably referred to this in the board report as a "thermal event." He informed the board during a meeting on July 23 that Proterra was investigating the fire and had yet to report any findings. 
Shane Levy, a spokesperson for Proterra, told Motherboard the fire "concerned third-party components located at the front of the bus" and that "the company is not engaged in further investigation."
Foothill Transit is not the only agency to have problems with their electric buses. Most of the 25 Proterra buses acquired by SEPTA in 2016 are now "gathering dust," according to a WHYY report due to manufacturing issues. Proterra had to dispatch technicians to live in Duluth because the buses there needed constant repairs. Asheville has also had problems with its Proterra buses. And Albuquerque infamously returned all of its electric buses for a refund from the manufacturer BYD because they were so unreliable. 
In a statement to Motherboard, Levy said Proterra is now on its fifth-generation bus and agencies like Foothill Transit that took the plunge early "have enabled us to continually improve our transit bus, electric powertrain, and charging solutions to meet the needs of our customers." Levy did not address any of the specific problems transit agencies have had. "We strive to provide excellent customer service and work closely with our transit customers to resolve issues as they arise, reduce the time that buses are out of service, and honor our warranties. All of our transit vehicles meet rigorous federal testing standards: they are Altoona tested [at the Bus Research and Testing Center in Altoona, Pennsylvania] for structural durability and efficiency which is required for federal funding. We stand by our 12-year composite body warranty, and we have also tested our bus body to an 18-year life cycle with independent testing," Levy said.
When Motherboard asked Friesima if the issues with their electric buses are due to manufacturer defects, standard early adopter problems, or flaws with the technology that are difficult to solve, Friesima replied: "It's all three." 
For example, in addition to degraded range, Cordero reported "plastic interior panels, front wheel well cabinets, and driver bulkheads in the BEBs [battery electric buses] have deformed due to exposure to heat and sunlight," problems unrelated to the type of fuel the buses use and that they've never had with their gas buses. 
The early results of these experiments, whether with Proterra buses or other manufacturers, affect public sentiment about electric buses. High-profile failures result in other transit agencies getting pushback from board members or the public if they want to buy electric buses, and generally give the technology a reputation that can be hard to shake. 
But some of the problems are also common to early adopters of any technology. As manufacturers improve bus range and design, parts for those early buses that use older technologies are hard to come by, leading to delays in getting them repaired. Plus, the fast-charge solution at the time was proprietary to Proterra. But since then, Proterra has adopted the industry standard. On the other hand, it also means newer buses are likely to be supported for longer, in the same way that early cell phones all had special chargers but then the industry largely settled on USB-based plugs. 
But other issues seem more stubborn to solve based on current technology more generally. Although Foothill doesn't have this problem, reduced range in cold weather is something all electric vehicles experience. Boston's MBTA found the five electric buses it purchased in 2019 don't have enough range in colder months despite manufacturer claims to run reliably. Depot charging can only be done when the buses are out of service for extended periods, like overnight. Overhead chargers are great for mid-route charging solutions like what Foothill did, but they require a lot of electricity and need to be installed where the local utility has the capacity. Some routes do not have any such location. Drivers need to be continuously trained to operate electric buses in a way that doesn't drain the battery. Maintenance staff face a similar new-technology learning curve. And all lithium ion batteries of any kind face battery degradation, which reduces range over time, a particular stress for vehicles that are supposed to last for more than a decade.
This is especially problematic for buses, since federal funding requirements peg a bus life cycle to 12 years. Foothill's buses are in an in-between phase, old enough that they're out of warranty but, except for those original three buses, still well shy of the 12-year mark. And Cordero told the board that repairs are getting prohibitively expensive. As such, he recommended the board seek to retire the fleet early, after just seven or eight years.
Some of the early-adopter problems are not just in technology but in bureaucracy. During the meeting Friday, Foothill's board tried to figure out how they could retire the buses early without running afoul of the Federal Transit Administration's funding requirements. Barnes, who 11 years ago said he thought the buses would last 18 years instead of eight, said there were three options: First, they could ask the FTA to change the life-cycle expectations for electric buses and other new-technology vehicles. Second, they could seek "language through Congress" to adjust the life-cycle expectation. Third, they could conduct a cost-benefit analysis of keeping the buses for all 12 years versus retiring them now. They opted to conduct the analysis and go from there while looking into the other options.
It is perhaps easy to criticize Foothill Transit for overreaching. It's a small transit agency with daily ridership of about 50,000 where even small programs like discount transit passes for community college students need to be carefully evaluated for their revenue impact. Like most transit agencies around the country, Foothill has severe budgetary and resource issues. Some of its riders believe it shouldn't take the risk of testing new technology, especially while they raise fares and cut service while buying these expensive buses. (It is, of course, not that simple; the money for the buses comes from the federal government and cannot by law be used for operational funding like running more buses or cutting fares.)
But Friesima said that while the electric bus project hasn't gone as planned, the agency is proud of its role in helping push this necessary technology along. "A to B" is its primary goal, but so is being an asset to its own community as well as transit agencies around the country. The California Air Resources Board is mandating electric buses in the state be zero emissions by 2040, meaning there isn't much time left before transit agencies need to purchase the last gas-powered buses they will ever have. Foothill has learned a lot from this decade with the electric buses, lessons they have shared with others. Friesima is convinced those lessons will help transit agencies get to 100 percent zero-emissions buses sooner. 
"You should be commended," Proterra sales director John Walsh told the Foothill board. "We were the first along with you, and sometimes that comes with a lot of challenges. But we've made a lot of advances." 
Earlier in the call, during the small talk as I got my recorder set up, Friesima asked where I live. I told her I live in Brooklyn. At the time, we had an air-quality advisory due to wildfire smoke drifting across the country, something I do not remember happening in my time growing up in the Greater New York area. Of course, as a lifelong Southern California resident, she's all too familiar with wildfire smoke. 
Friesima is still hopeful for an electric bus future. Yet, she admitted "you can't help but be a little bit cynical." Starting next year, Foothill will begin operating hydrogen fuel-cell buses, a competing experimental zero-emissions technology, which can travel between 250 and 350 miles before refueling in about 10 minutes. The buses will be made by New Flyer. 
Some other transit systems in the region have run successful pilots with hydrogen, and it is that sharing of experiences and knowledge Friesima is most excited about, not which technology ends up being the best. Friesima said rather than being chastened by their electric bus experience, Foothill is excited to experiment with something new again. 
When I asked her why Foothill raised its hand to be the first with electric buses 11 years ago, she got very serious. There is a saying that California is America, only sooner. At that moment, it was as if the webcam was a time machine providing a portal to a decade ago, a time when electric buses were new and only one of us lived in a state with wildfire smoke. Friesima stared directly into the camera. "Look at your sky," she said.