Image: Kena Betancur/Getty Images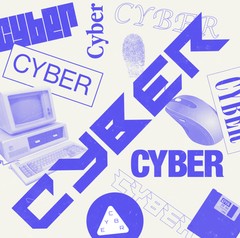 Hacking. Disinformation. Surveillance. CYBER is Motherboard's podcast and reporting on the dark underbelly of the internet.
As part of a class action lawsuit for alleged privacy and security issues, people who used Zoom between 2016 and 2021 can now file a claim to receive $25 or $15 as compensation.
On Monday, the group that sued Zoom for allegedly sharing user's information with third parties, not doing enough to prevent unwanted disruptions—also known as Zoom bombings—and falsely advertised Zoom as end-to-end encrypted when it was not, sent emails to Zoom users who are eligible for the compensation, explaining how they can apply to get the money. (I received the email.)
"If you are a Class Member who paid for a Zoom Meetings App subscription, between March 30, 2016 and July 30, 2021, you are eligible to file a claim for $25 or 15% of the money you paid to Zoom for the core subscription (i.e., not including optional add on features/support that customers may add to their subscriptions) during that time, whichever is greater. For example, if you spent $75 on a Zoom Meetings App subscription during the relevant time period, 15% of $75 is $11.25.  Because $11.25 is less than $25, your claim will be treated as a claim for $25," the email read. 
For regular users, who did not have a paid subscription, the compensation will be $15. 
Users who want the money can file a claim at ZoomMeetingsClassAction.com or send a paper form by March 5, 2022. 
The settlement was reached in part after Motherboard found that the Zoom app transferred data to Facebook even if the Zoom user did not have a Facebook account. Zoom removed the relevant code in response.
In a statement sent via email, a Zoom spokesperson said that "the privacy and security of our users are top priorities for Zoom, and we take seriously the trust our users place in us. We are proud of the advancements we have made to our platform, and look forward to continuing to innovate with privacy and security at the forefront."
This story was updated to include the Zoom statement.