The lurid saga of Rurik Jutting came to an end in Hong Kong early this month when the former British banker was convicted of murdering two Indonesian women at his luxury apartment. One victim was stuffed into a suitcase on an apartment balcony, and Jutting's scheme of rape and torture apparently involved a phone camera, zip ties, a makeshift gag, a hammer, and a serrated knife.
While the case was remarkable for its wanton brutality and glitzy setting, safety for sex workers is elusive at best in Hong Kong—especially when they work in their own (far less glamorous) homes, as per local custom.
The laws surrounding sex work are complicated in the city, where the legal system consists of a tangled yarn of a colonial British past and ever-growing influence from China. While solicitation for "immoral" purposes in public is flatly illegal, prostitution itself generally flies—even if it's not on the books. As the Hong Kong police's public relations bureau put it in an email, "The act of prostitution itself is not illegal."
For sex workers—many of them migrants, who often come from the Chinese mainland—this means in practice that they can offer services, but only if they are alone, in their own apartments. The strange state of affairs has led to the proliferation of what are called "one-woman brothels," stemming from an old Cantonese term that literally translates to "one room, one phoenix." Often tiny, dingy spots, these makeshift businesses are found via word-of-mouth or illegal internet advertisements. And the conditions there suggest Hong Kong's laissez-faire, not-legal-but-not-illegal stance toward sex work is leaving many women at the mercy of predators, some of them cops.
There are roughly 2,700 one-woman brothels in Hong Kong, according to an estimate by Ziteng, the most prominent NGO in the city advocating for sex workers' rights. (The group concedes its tally is just a rough estimate obtained by combing through internet ads.) People working there face an avalanche of risks. Serial killer Nadeem Razaq targeted one-woman brothel sex workers back in 2008, ultimately killing at least three people. (He was found hanged in his cell this month.) And even when workers avoid sociopaths, there are effectively no protections against crimes like robbery or assault when a sex worker has to operate a brothel on their own.
"These women can't expose their business and that makes them vulnerable to danger," says Mabel Au, director of Amnesty International Hong Kong, which is spearheading a campaign to decriminalize sex work in the city and elsewhere. "The law drives them to operate underground, alone, and because of that they face robbery, sexual assault—and they're hesitant to report it the police."
In fact, Hong Kong police have been accused in the past of threatening or entrapping sex workers instead of protecting them from danger. While this is not exactly unprecedented in Western countries where prostitution remains illegal and vice cops are plentiful, critics suggest it is deeply engrained into local policing in Hong Kong.
"It's commonly known that the police go undercover [to arrest sex workers]," explains Patricia Ho, one of the city's most prominent human rights lawyers. "It's part of their job that they go undercover, and certainly some take advantage of their role," she adds, referring to allegations of verbal, physical, and sexual assault at one-woman brothels.
In January, police sergeant Chu Chi-ho was sentenced to 20 months imprisonment for coercing sex from a one-woman brothel worker. "The police do seem to take very decisive action when they have any evidence of an officer doing this type of thing—but, he was off duty at the time," notes Ho, suggesting this was a rare conviction.
Monica*, who's been operating her one-woman-brothel for three months, tells VICE she'd never call the police to report a crime or any other dangerous situation. A sex worker in a brothel next door recently told her that a policeman forced her to shower naked for his own pleasure, she says.
Besides, Monica's already had a creepy brush with the police of her own: While working in a massage parlor, a normal raid escalated when the electricity to the parlor was cut by the cops and she was strip-searched along with the other women. Some employees were asked to jump up and down after they were stripped naked, she claims.
"I'm scared of the police—I don't know my rights, I don't know to what extent they have power, and I'm afraid of being taken to the police station and being coerced in to giving a statement," Monica says. Last month, a cop suddenly entered her apartment without permission, she adds, after she left it unlocked while inside. He was there for a common "license check"—when police check for identity cards.
Fortunately, Monica wasn't in the middle of a job.
Monica still remembers how excited she was at the prospect of working in the city after growing up on the Chinese mainland. "I thought Hong Kong was heaven before I moved here," she says. Many sex workers in Hong Kong who come from China hail from third-tier cities and rural villages in the provinces.
While Monica has it easier than many other sex workers from the mainland—a marriage to a Hong Kong man permitted her an identity card—sex workers from China often don't have the legal right to work in the city.
"If a woman reports a crime at a one-woman brothel, but she doesn't have an identity card, the police will immediately arrest her," says Pang*, an advocate at Ziteng. "Filing a complaint from jail is obviously difficult. We've heard of one successful case, and one only—it took nine months."
Amnesty's research also suggests the police are more likely to incriminate sex workers than protect them. "The Hong Kong police showed us an internal document that police are allowing undercover identities to entrap sex workers and successfully charge them with soliciting, and then arrest them," Au claims.
---
Check out our interview with one of Cuba's female skateboarding pioneers.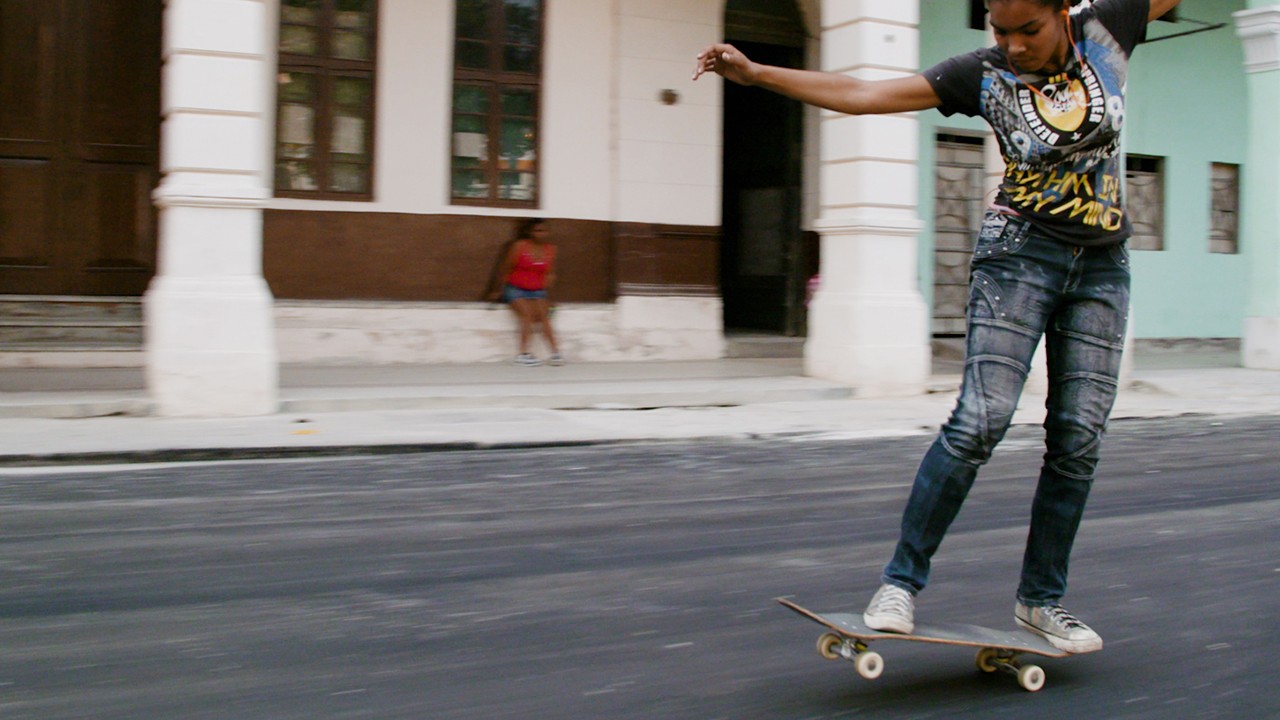 ---
Mei*, who's been operating a one-woman brothel for 30 years, remembers when a friend of hers—operating a brothel in the same building—met an undercover cop. He availed himself of her services, put down his gun when they were finished, said he was a cop, and left without paying. Mei, who has a local identity card, goes on to say that she's heard stories from friends—who hail from the Chinese mainland and lack identity cards—about being physically and sexually assaulted at their brothels by the police. Ziteng's Pang likewise recounts having worked with multiple women who claim to have endured assaults by cops at their brothels.
"It's important for us to protect ourselves because the cops won't," Mei says. "Even if we call the cops and they come, they verbally insult us and tell us we should have expected something bad to happen because we're prostitutes, and we have no human rights."
When I asked the police's public relations bureau to respond to allegations at one-woman brothels of assault, exploitation, and neglect, a spokesperson did not refute the allegations so much as elide them.
"The primary objectives of police enforcement actions are to prevent exploitation of those engaged in prostitution, combat organized prostitution activities, and minimize the nuisance caused to members of the public," the spokesperson said via email. "Internal guidelines require officers at the rank of Senior Superintendent to closely supervise every operation that involves police agents, to ensure that the tactics employed in gathering evidence (including the extent of body contact with sex workers) are strictly necessary and proportional to the purpose of the operation."
For groups like Amnesty and advocates like Au, there's a difficult road ahead when it comes to decriminalizing sex work—and bringing it out into the open. After all, it took more than a decade for advocates to secure an amendment to the city's sexual discrimination ordinance that barred sexual harassment at the workplace—and that was just two years ago.
"Amending a law is a very long process in my experience," says Au. "But at least decriminalizing sex work will make sex workers visible."
*Last names have been withheld to protect sources' identities.
Follow Justin Heifetz on Twitter.