Photo caption: Gelissa Ade (center) and members of the Miami Cryptocurrency Club plan to pool resources and buy digital coins. Photo by the author.
Gelissa Ade is new to the cryptocurrency game, but the 25-year-old with long dreadlocks and a soft voice is determined to carve out a niche in the hottest investment craze since the dot com frenzy of the late 1990s. Along with half a dozen like-minded millennials, the senior at Florida International University said, she recently launched the Miami Cryptocurrency Club, an informal group designed to bring people together so they can exchange knowledge and pool resources to buy Bitcoin, ethereum, ripple, and whatever other promising cryptocurrencies are out there.
"We are planning on gathering all of our funds and do[ing] a rotation of money where we take turns investing," Ade told me recently. "It's something I have more faith in than stocks."
---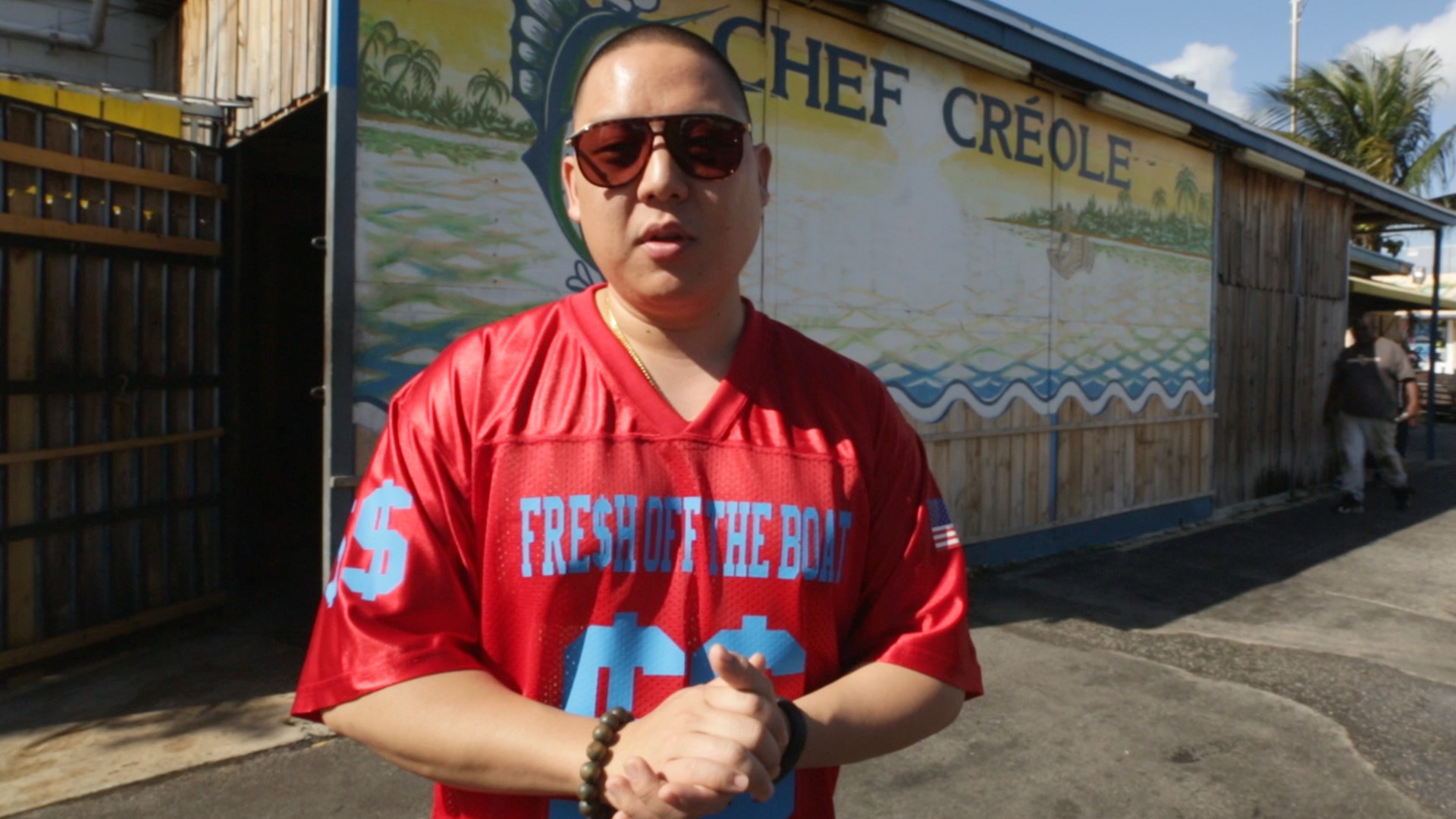 ---
Ade was quick to note, however, that she's not exactly blind to the bitcoin backlash—and the immense volatility hanging over the whole cryptocurrency phenomenon.
"People really need to do their research and be willing to take a risk," she said. "I am hearing people are giving up their houses and their cars for something that could possibly lose all its value in the next few weeks."
Ade's friend and fellow crypto fan Ben Cooper, for his part, hoped trading in these currencies would help supplement his income as a full-time Uber driver. "The job market in South Florida is kind of scarce," the 31-year-old told me. "I see cryptocurrencies as another way to have a hobby, but get some financial backing in my life."
As the price of Bitcoin soared to galactic heights last year, warnings from financial experts cropped up suggesting we might be experiencing a bubble that could burst at any moment—and send prices for digital coins plummeting. Sure enough, just days after I spoke with Ade and Cooper, the value of the top 100 digital coins listed by CoinMarketCap cratered after regulators in South Korea (again) warned they were considering a ban on cryptocurrency trading. But in a region where get-rich-quick ideas usually involve ponzi schemes or defrauding the government, it's no surprise South Florida has developed a uniquely frenetic cryptocurrency scene despite red flags all over the place.
Ivan Martchev, a financial advisor with the Reno, Nevada-based investment firm Navellier and Associates, suggested it's only a matter of time before Bitcoin and other popular cryptocurrencies truly crash. "In the mania phase, the price rises because everyone is buying, but no one is selling," Martchev explained. "In this situation, there will come a point when prices will go down dramatically. We may have already seen the price of Bitcoin top out."
Even in the face of so many dire prognostications and their own doses of realism, Ade and Cooper, at least, were unfazed in the pursuit of crypto wealth. "I am rooting for cryptocurrencies," Ade said. "I haven't spent much yet. Just $100. But I plan to spend a lot more on cryptocurrencies when I get more income."
Cooper said he has bought some Ethereum and some Litecoin, and was looking to purchase Ripple and IOTA. "Bitcoin is kind of like the Model-T Ford and cryptocurrency is the car industry in its early days," Cooper suggested. "When you start delving into this world, it's like going down a rabbit hole. There are so many popping up. Even Wu-Tang Clan's Ghostface Killah has one."
Ade and Cooper's is just one of the various pro-crypto organizations that sprang up in the region during the last two months of 2017. Launched on MeetUp on November 29, the Miami Blockchain Society now boasts 121 members and is launching a series of workshops and a conference later this year. A month later, the World Blockchain Society came together on the same platform—it now has 80 members—and recently held its first meet-up to discuss the future of cryptocurrency mining.
Cryptocurrencies are also on their way to becoming a part of everyday transactions in the Sunshine State. Miami-based Bitcoin ATM maker Bitstop says it's installed machines in more than 45 locations in Florida, and at least some real estate deals are being dangled in Bitcoin. In August of last year, Bitcoin investor Michael Komaransky listed his South Miami mansion for $6.4 million or the equivalent in Bitcoin. Since then, the owners of three different properties, including a seven-bedroom estate listed for $14.8 million, have at least said they're willing to accept Bitcoin as payment. And a fourth property, a two-bedroom condo, sold for nearly 18 Bitcoin, the equivalent of $275,000 at the time of the transaction, according to The Real Deal. The buyer, 32-year-old Bitcoin trader Ivan "Paychecks" Pacheco, along with his brokers Carol Cassis and Stephan Burke, claimed the condo deal was the first real estate transaction in the region to close without converting the cryptocurrency to cash.
"We are opening a completely new door for our customers to purchase real estate assets using only cryptocurrencies," Cassis told me. "We feel Bitcoin is here to stay and it is going to continue growing."
Burke and Cassis also represented Komaransky in his Miami real estate transactions. "Back in 2014, we were approached by him and he wanted to purchase a home using Bitcoin completely," Burke said. "However, we couldn't find a seller who would accept Bitcoin. We were probably the first brokers to do a Bitcoin converted to cash sale. Now we did the first all Bitcoin deal. We rewrote history on how to buy a house."
Both brokers insisted they were not alarmed by the volatility of Bitcoin's value, noting they had experience dealing with foreign buyers at the mercy of currency exchange fluctuations. "Sure, Bitcoin is a volatile currency," Burke told me. "But so are currencies around the world. Are we concerned? Not really."
Miami is emerging as a hotbed for cryptocurrency believers despite having little in common with Silicon Valley, according to Moe Levin, founder of the North American Bitcoin Conference, which has been hosted in the Magic City the last three years. This year's event, which starts Thursday, was expected to bring together 3,000 attendees, more than 110 cryptocurrency companies and some of the biggest names in the industry such as Overstock.com CEO Patrick Byrne and Bloq chairman and co-founder Matthew Roszak. The price of admission? A cool grand.
"Miami is basically the epicenter for North America and South America," Levin said. "Miami may not be the financial center of the world like London or New York, but it is an international hub for people to meet and discuss ideas."
Levin, a Dutch entrepreneur who resembles a young, dapper version of 3rd Bass rapper MC Serch, said South Florida has projects designed specifically to capitalize on the weaknesses of foreign currencies.
"There are companies working on Latin American remittances, banking the unbanked, and improving social conditions using technology," he said, before indulging in the kind of utopian flourish typical of true believers. "The Floridian crypto community remains one of the most active and inspirational communities in the world."
Still, financial advisor Martchev remained skeptical that cryptocurrencies would sustain their growth and ultimately replace real dollars, euros, pesos, rubles, yen, etc. And he straight scoffed at the notion real estate deals would increasingly close using solely digital coins. "Anyone doing real estate sales like this are just riding the coattails of the mania," he said. "If Bitcoin goes down by $5,000 or more in the next two weeks, I don't think these people would be accepting it as payment."
At least some national governments—and not just South Korea—will more than likely attempt to reign in digital currencies in the near future. Just look at China's recent order to end Bitcoin mining operations in the country, after previously putting the kibosh on exchanges there.
"I don't think any government will allow this unregulated madness to circumvent the global financial system," Marchev said. "It is hard for me to imagine all of this continuing to move forward in an unregulated basis."
But Cooper, the Uber driver, didn't seem bothered by the doom and gloom spouted by crypto-naysayers like Martchev. "With capital markets, there are always peaks and valleys," he told me. "If the price of Bitcoin were to drop to $7,500, that would be the perfect time to buy. Same goes for any other hot cryptocurrency."
Follow Francisco Alvarado on Twitter.