Image: Kaleigh Rogers/Motherboard
"So severe, even the nerds are here."
So read a sign at a pro-science rally earlier this year, and the sentiment has been demonstrated repeatedly since the 2016 election. Scientists, often considered apolitical, have been speaking up for facts and evidence in the face of the most anti-science administration we've had in decades. And now, the nerds are running for office.
314 Action (named for, what else, the first three digits of pi), is a nonprofit group that formed last year to provide funding and resources to scientists seeking elected office. On Monday, it released a list of 14 candidates it is supporting who are running for Congress, state legislatures, and the Virginia governorship seat in 2017 and 2018. This is in addition to six incumbent scientist-politicians 314 endorses. Most of the candidates are challenging anti-science incumbents.
"What a lot of people realized from 2016 is that the traditional 'career politician' is not what voters are looking for," Josh Morrow, 314's executive director, told me over the phone. "They're looking for authenticity and real stories and real people, so there's a lot of excitement around our candidates."
Though a few of the candidates have had some experience with politics, the vast majority are making their first foray into the realm and leaving behind impressive careers in science, technology, and medicine to do so.
Take Dr. Mai Khanh Tran, a Harvard-graduate pediatrician who is taking on longtime incumbent Congressman Ed Royce (along with four other Democrat candidates) in California's 39th district. Dr. Tran has no political training or experience, but she told me after seeing the proposed changes to the Affordable Care Act, and realizing the impact it would have on her patients, she couldn't stay on the sidelines any more.
"One patient is a child with a brain tumor who I had a chance to see the day after the election. Her mom and I hugged and cried in the office because we knew the ACA allowed their family to buy health insurance for the first time, which made her treatment possible," Dr. Tran told me. "That nailed the decision for me."
In Texas's 21st District, West Point-trained aerospace engineer and veteran Joseph Kopser is squaring off against House Science Chair Lamar Smith. Kopser also has no political background and has relied on 314's resources and support to prepare for his campaign. He told me the growing anti-science rhetoric in politics, and the lack of focus on policy in last year's election, were catalysts for his decision to run.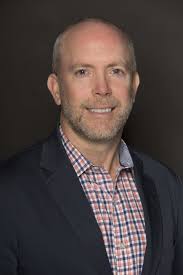 "After last year's rock bottom, I said to myself, 'well, shoot, if I don't run, who the hell is going to run?'" Kopser said. "314 can really help connect us with a larger audience of people who understand the importance of science, engineering, and math and their roles in policy and decision-making."
314 has been helping the novice politicians with planning, preparation, and staffing for their campaigns. Morrow told me along with the high-profile races, 314 Action has helped campaigns for candidates running for state houses and more than 100 school board elections, bringing scientists to the race for every level of government.
The first races for these scientist candidates will be Virginia's gubernatorial election next November, and Utah's special election that same month to replace Jason Chaffetz, who resigned in June. Dr. Kathie Allen, a family physician, is running for Chaffetz's seat. Dr. Ralph Northam, a pediatric neurologist, is the Democratic candidate in Virginia, and polls there show he is neck-and-neck with Republican Ed Gillespie. Virginia's gubernatorial race is often seen as a bellwether election that portends the next year's midterms. So if the nerds win Virginia, they might just win it all.
Here is a full list of 314 Action's candidates and the seats they are running for:
Kevork Abazajian, Irvine, California City Council
Kathie Allen, Utah 3rd District
Hala Ayala, Virginia House of Delegates 51st District
Ami Bera, California 7th District
Christine Chen, New Jersey State Senate 23rd District
Chrissy Houlahan, Pennsylvania 6th District
RD Huffstetler, Virginia 5th District
Hans Keirstead, California 48th District
Joseph Kopser, Texas 21st District
Jerry McNerney, California 9th District (CA-9)
Seth Moulton Massachusetts 6th District
Ralph Northam, Virginia Governorship
Jackie Rosen, Senate, Nevada
Raul Ruiz, California 36th District
Laura Shaw, New Jersey State Assembly 23rd District
Louise Slaughter, New York 25th District
Paul Tonko, New York 20th District (NY-20)
Mai-Khanh Tran, California 39th District
Cheryl Turpin, Virginia House of Delegates 85th District
Andrew Zwicker, New Jersey State Assembly 16th District
Get six of our favorite Motherboard stories every day by signing up for our newsletter.