Earlier this week, my esteemed colleague Dan Ozzi posted a piece on this very website entitled "Shut Your Dumb, Stupid Mouth About the Beatles Being Overrated." If you could not tell by its headline, it is an article about why people should shut their dumb, stupid mouths about The Beatles being overrated. According to our records, approximately thirty million people read it in three days. More or less, his argument boils down to, "They're The Beatles, you've got better things to do, just stop, shut your face." Which is a totally valid point. You only have a limited time on this earth, and cutting down stuff that other people like is a horrible, no-good, and generally dickish way to spend it.
But. (There always is a "but," isn't there?) There are perfectly legitimate reasons to dislike The Beatles! This isn't a takedown piece, per se, merely an attempt to let people know that if they hate John, Paul, Ringo, George, and the music they made, that's totally an OK opinion to have. Not liking things is totally fine. You don't even need a reason to dislike something! However, if you would like some reasons to dislike The Beatles, I have listed them for you below.
IT'S BORING IF THE BEATLES ARE YOUR FAVORITE BAND
Typical Beatles superfans
The Beatles are probably the most influential band of all time. I will admit that freely. Without them, we honestly would not have, like, 25% of all music, a lot of which I like. Love, even. However, just because you like a thing doesn't mean you automatically like all of the things that led up to the creation of that thing. That's preposterous. One of the things that made The Beatles so great is they made music in a lot of different, innovative styles, and from those archetypes came many, many great bands, who to a lot of people are way more interesting in their own way. If The Beatles were truly the greatest band of all time, their recorded catalog would have be so incredible that we would be unable to listen to anything else. Plus, have you ever met somebody who really loved The Beatles? Ugh.
THE BEATLES WERE A BUNCHA DICKS WHO HATED EACH OTHER
John Lennon, OG master of the side-eye
Have you tried to hang out with the same three dudes for a decade straight and ended up hating your best friends? That's what The Beatles did, and it made them break up. Paul McCartney thought he was a better drummer than Ringo, Ringo quit the band for two weeks during The White Album, George Harrison started that horrible trend of musicians going to foreign countries and bringing back "world music," and John Lennon said his band was "bigger than Jesus," which, while in its own way served as The Beatles of every outlandish statement any musician has ever made, is still an asinine thing to say. Speaking of John Lennon…
JOHN LENNON WAS ESPECIALLY A DICK
One of the great (read: dumb) debates of our time is whether or not it's OK to consume art made by horrible people. No matter which side of this argument you fall on, you can't deny that John Lennon, as talented as he might have been, was not a particularly chill dude. He was verbally abusive to the group's manager Brian Epstein, would beat the shit out of people for fun, was a deadbeat dad to his son Julian, one time offered Stevie Wonder cocaine, and was physically abusive to his first wife Cynthia as well as Yoko Ono. Anyways, if you don't fuck with R. Kelly, you probably shouldn't fuck with The Beatles, either. Just sayin'.
THEY'RE NOT ON SPOTIFY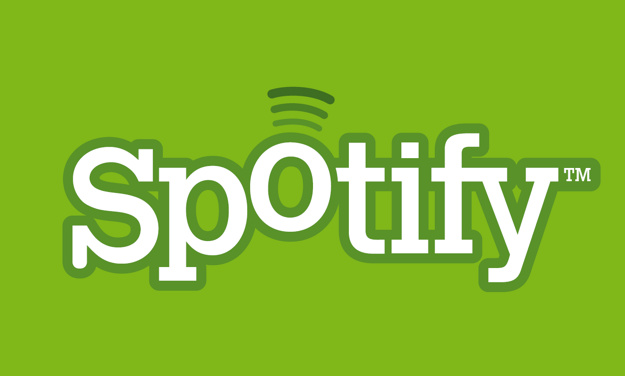 This is just a pain in the ass. Feel free to complain about it.
MAYBE YOU JUST DON'T GIVE A SHIT ABOUT THE BEATLES
Some people don't like peanut butter and jelly sandwiches. Some people just don't care for The Beatles. There's not really a reason to get mad about it, y'know?
RINGO STARR IS ACTUALLY AN ALIEN FROM THE FUTURE SENT TO DESTROY HUMANITY AS WE KNOW IT
Photoshop by Madison Bullard
I hold the above photograph to be self-evident.
Drew Millard will be hiding from the internet today. He's on Twitter - @drewmillard