Where there is a major league stadium, more often than not, there is a displaced or otherwise maligned community in the shadows of the grandstands. Attempts to modernize American cities through the construction and development of professional sporting complexes have, in a few notable instances, adversely affected minority and marginalized communities. Still, baseball is no less susceptible to this pivot toward globalization than it is part of a decades long trend that preoccupies the highest levels of the football, basketball, hockey, soccer, and college sports associations. This is an American pastime, however disreputable.
The most notorious case of community displacement in the name of baseball building occurred in Los Angeles. In 1957, Walter O'Malley, the owner of the Dodgers, came to California with the intention of bringing the storied franchise with him. His was a bid to turn L.A. into a global city. A premier baseball stadium was his and Mayor Norris Poulson's—whose support O'Malley adamantly had—proposal to be the catalyst for turning around the work-and-flee downtown area. The Dodgers would be a harbinger for a revitalized Los Angeles; a point of pride for Angelenos.
The baseball diamond on a hill, however, would not be completed until 1962. During that interim, bipartisan political struggles were waged, lawsuits levied, a city-wide referendum held, and on the evening news in 1959, the City of Angels was witness to the forced eviction of a Latina woman, Aurora Vargas, being carried out of her home in the Chavez Ravine neighborhood as she struggled against the sheriff's deputies who forcibly held her by her hands and feet. Her protestation became a symbol of the human cost of upheaval and an image of violence broadcasted.
Attempts to modernize American cities through the construction and development of professional sporting complexes have, in a few notable instances, adversely affected minority and marginalized communities.
Once the Battle of Chavez Ravine, as it came to be known, was won, it wouldn't take long for the city to come around and enjoy the new Dodgers enterprise. As Jerald Podair describes in his history of the Dodgers' move west, the tumult over the ballpark was where L.A. chose to set the "arc of its civic trajectory." While the referendum to reject O'Malley's proposal lost by only 25,785 votes, today, Dodger Stadium ranks among the highest annual attendance rates in the league. Yet, for many, if such outsize structures meant little to the working class and working poor, they could also be thought to offend them as well.
In Los Angeles, the fight over the stadium's viability between "financial, commercial, and cultural leadership" and those on the city's "economic, racial, and geographic margins," as Podair noted, would set a precedent for developments that have played out in American cities from coast to coast. Following the establishment of Dodger Stadium, L.A. has transformed into a sprawling, commercial metropolis. Yet, once again, the arc of its civic trajectory has come into question.
Los Angeles won its bid to host the 2028 Olympics and though the games are 11 years away, already, the City Council has unanimously endorsed the Olympic bid and agreed to cover any cost overruns. "I thought this was going to be a marathon," Mayor Eric Garcetti told the Los Angeles Times, "But this has been the hurdles."
---
Check out more videos from VICE: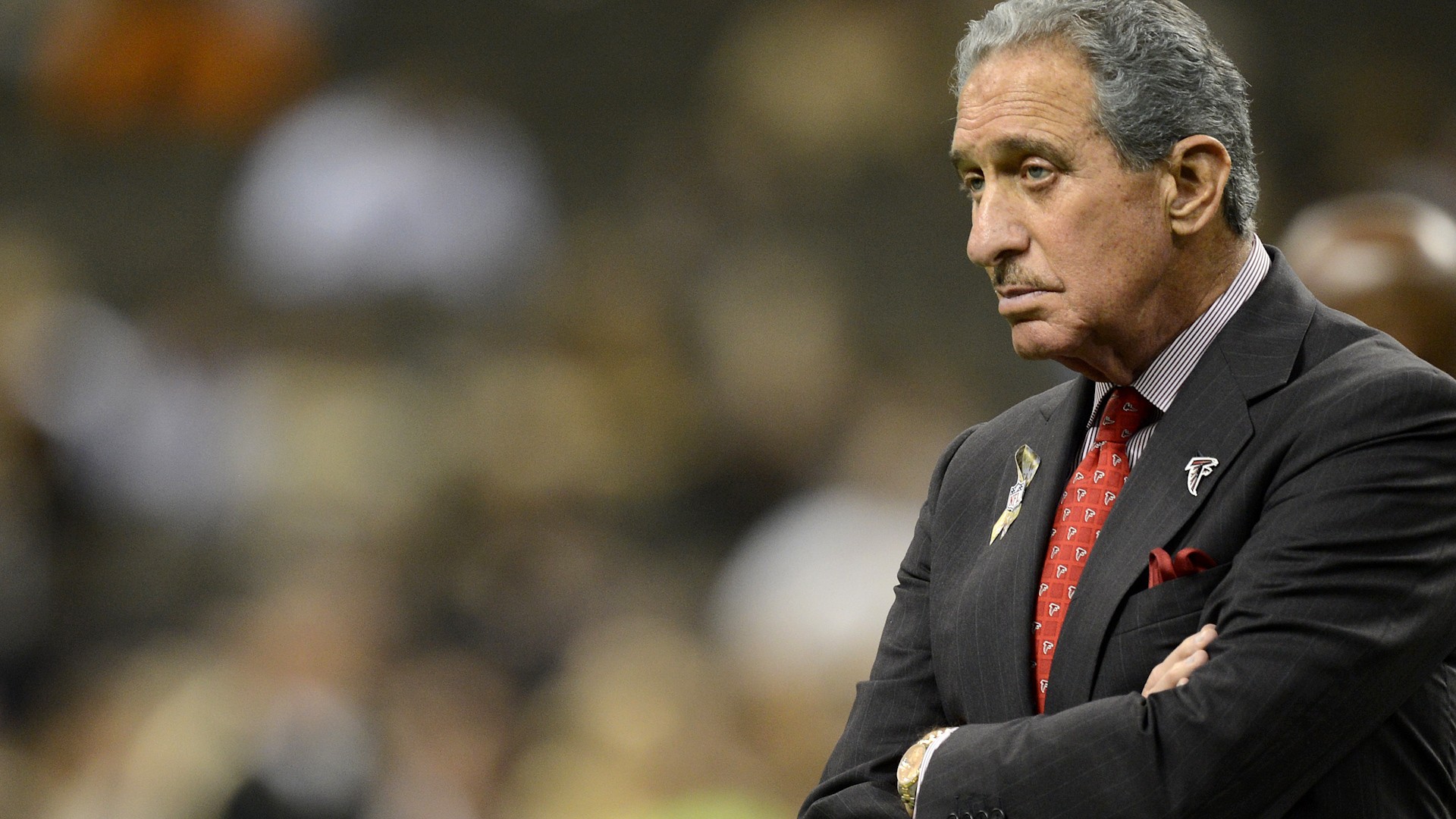 ---
Concerned Angelenos have an activist arm in the NOlympics LA group which contends that the city has saddled its citizens with the potentially massive fiscal and social liability without as much as an economic and budgeting impact analysis. In the same report, Jed Parriott, an organizer for the group, said, "The whole process feels like a giveaway to the IOC [International Olympic Committee]."
Among NOlympics' platform are calls for affordable housing, better police-community relations, and a more transparent public discourse, which, 2,173 miles away in Atlanta, is the concern of local community organizations there as well. Contending against expansive stadium-building, some Atlantans are seeking a civic insurance policy of sorts.
When the Atlanta Braves bid farewell to Turner Field—which had previous lives as the 1996 Olympics Stadium and, before that, Atlanta-Fulton County Stadium; and, before that, residential streets— for a new home out in the suburbs last year, Georgia State University saw an opening to bolster its brand. They won the rights to convert the baseball diamond into a football field as well as develop some of the surrounding real estate.
A statement I received from the university's president, Mark Becker, noted that the "conversion of Turner Field into Georgia State Stadium and the plans of our corporate partners to redevelop the neighborhoods surrounding the stadium are just the latest examples of our impact. We view the project as transformational for the neighborhoods, the city, and our university."
The statement concluded by professing excitement for the "introduction of new housing, restaurants, and entertainment venues, as well as stores, businesses, and corporate facilities in the area around the stadium."
The university still has plenty of construction to complete. Meanwhile, the denizens of Summerhill, Peoplestown, Mechanicsville, and Pittsburgh wait and see what comes next.
For local residents, some of whom camped out in a "tent city" in protest, they saw the former home of the Braves as an impassive structure that separated their neighborhoods from the rest of the city and whose savannah of asphalt parking lots exacerbated floodwater runoff. Following the GSU acquisition, groups such as The Turner Field Community Benefits Coalition spied an opportunity for the revitalization of their middle- and working-class communities that could be on terms they deemed equitable.
They called for a "Community Benefits Agreement," a platform of 11 concerns surrounding better policing, housing policies, and public transit options among others. The coalition's spokesperson, Jason Dozier, recalled during a recent phone conversation that they knew the City Council wouldn't approve of all of them—he "hoped to negotiate around these points" as a formal "forum to air our concerns." Whichever points were approved by a City Council vote would mean GSU and the development companies could be held to a stricter standard with a risk of legal liability and set a precedent for how communities could dictate their own future rather than be audience to the interests of the political and business establishment.
The CBA wasn't approved in the end and the Georgia State Panthers played their first game at Georgia State Stadium on the last day of August in a 17-10 loss in front of a sellout crowd. The university still has plenty of construction to complete. Meanwhile, the denizens of Summerhill, Peoplestown, Mechanicsville, and Pittsburgh wait and see what comes next.
Dozier, inspired by the battle to protect his neighborhood—he's a Mechanicsville homeowner—from exploitation, is not waiting around. He's running for City Council and looks toward the failure to pass the CBA as indicative of a local government too attached to the grand gestures of monumental projects. It is a tradition of thought that goes back, for the sake of the matter, to at least 1957. He is focused on the present, though, and tells me he "found a huge division between what they were advocating for and what the powers that be perceived what we were advocating for."
Those powers being Atlanta, GSU, and the development companies, all of whom were involved in flipping the former baseball stadium and are, he thinks, responsible for its effects on the neighborhoods which surround it.
The MLB is a step removed from the matter as a spokesperson told me that "the development of a ballpark is a locally driven effort led by the franchise," and urged me to contact the Braves organization for more information. As of yet, the Braves have not offered a comment on the matter.
Carter, one of the development companies involved, has been more transparent with the local community, participating in or organizing "100 or so public meetings," according Senior Vice President, David Nelson, who I spoke with over the phone.
It's not necessarily about a seat at the ballgame as it is about a seat at the table.
"On the whole, this is a big change and change is scary. We want to get it right," said Nelson, who aims to work with community leaders such as John A. Colabelli, president of Organized Neighbors of Summerhill, who echoed that sentiment in a statement he shared with me: "Our view is that change is coming and not all change is bad. We choose to work proactively with the forces of change for the best possible outcomes to the neighborhood."
---
Check out more videos from VICE: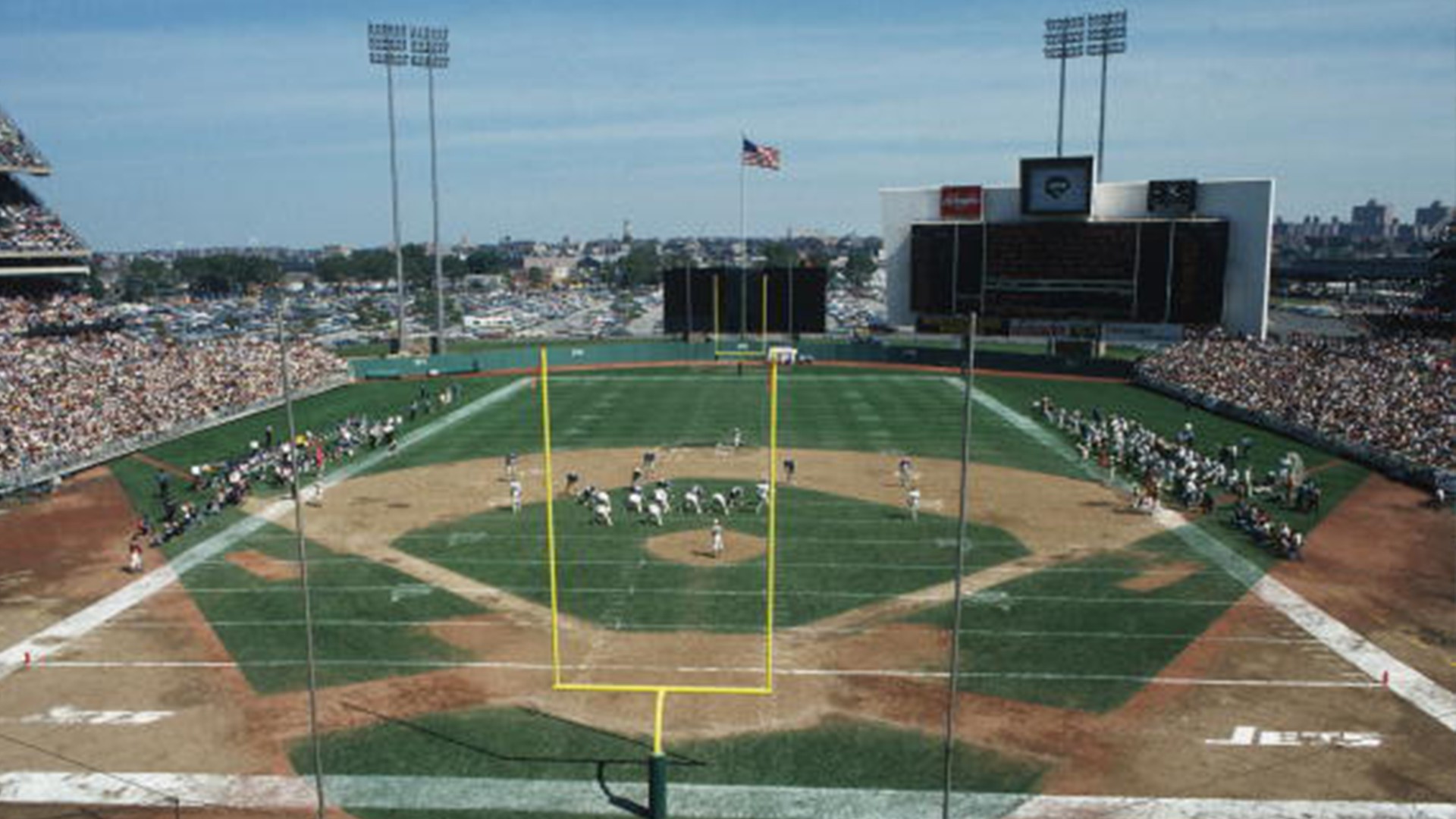 ---
Carter plans to hold quarterly development meetings for the next eight years, underscoring their commitment to developing the some 26 acres they own around Georgia State Stadium in a way that "ensures everyone involved feels like they can be part of the process." Currently, Nelson told me, the initial plan for numerous student housing buildings has been adjusted to promote more retail and commercial businesses—including a brewery and coffee shops—for public enjoyment.
Still, Dozier contends that "it remains to be seen" how the powers that be execute on their promises to bring tangible benefits that serve the community—an affordable supermarket and pharmacy, for instance—he remains skeptical. "I definitely think there's a path forward, but I don't think we're there yet."
He speaks in an even-handed and concerted manner that toggles between stump talk and a casual loquaciousness that one expects from a local guy made good. "The market's gonna dictate what the market's gonna dictate," he said, referencing in terms of what the city is willing to and seeking to build, but, whether GSU will come through for the community is, as Dozier said, "A big old TBD."
It's not necessarily about a seat at the ballgame as it is "about a seat at the table." An apt expression Dozier employs for discussing the "huge, physical structures, that, to be honest, do not embrace the urban form." Stadiums, that is. This means that for a civic project to truly benefit the urban environment, it should "encourage density, walkability, incremental development" rather than the sweeping overhauls that Atlanta has contrived for itself like L.A. before it.
Sports complexes are investments for bona fide entertainment and retail districts now.
"I remain a skeptic," Dozier said. "I've seen what's been promised." He's running against an entrenched incumbent and a ballot that will count enough would-be candidates to nearly field a baseball team. With the election on November 7, Dozier, though, is patient and has developed a platform inspired by the issues he fought for during the stadium redevelopment conflict to provide a bulwark against outside pressures so that he and the constituency can decide what type of city they want.
While Atlanta continues it's costly move to an outward facing modernity—having just premiered the nearby Mercedes-Benz Stadium, whose owner has offered funds to "effect real change" in the nearby neighborhoods—Detroit, Las Vegas, Oakland, San Francisco, and D.C. are engaged in stadium building ventures.
The idea of the city is like Janus, of two dispositions. It both serves and governs. By this point, the arc of these cities' civic trajectories seems to come to a fork in the road: develop and gentrify or look in your proverbial backyard and to the folks on the margins. The days of a Fenway or a Wrigley, two historic ballparks that are part of the fabric of their Boston and Chicago hometowns, embedded into them like an artful roof cornice or original tin molding, are largely over. Sports complexes are investments for bona fide entertainment and retail districts now. In his emailed statement, the MLB spokesman also provided a few quotes from Commissioner of Baseball Rob Manfred including this one about the Braves' new, luxe suburban home: "There has never been something this massive around a baseball stadium and it's really an accomplishment."