Photo courtesy of the author.
I'm insecure about a lot of things, like rogue neck hairs and the way my knee fat stacks when I stand up, but the strength of my vagina has never been one of them. I'm not saying it's strong. The truth is, I don't know what a strong vagina is supposed to feel like, or why I would want one. Obviously, it would be cool if my vagina were steel and could snap penises in half, but anything less powerful feels uninteresting. Fit vaginas are like toned calf muscles: I'm happy for you if you have them, but I literally already forgot what we're talking about. For these reasons, Kegel exercises have never captured my attention (though I recognize Kegels are used by some people, especially post-childbirth, to help prevent urinary incontinence and alleviate many medical conditions.)
One friend I spoke with about vagina weight training, who wished to remain anonymous, said, "I think it's a hoax and just another way for us to feel bad about our bodies," and, aside from the conditions it treats, I tend to agree. While I always (literally non-stop) feel bad about not planking—when I'm in line for coffee, sitting quietly in my bedroom, selecting a husband on the subway—I've never mustered up the energy to feel bad about not-Kegeling … until last week, when I came across a device that touts the extreme benefits of working out your genitalia.
The sex toy company We-Vibe's new product, called Bloom, is described as "vibrating Kegel balls with progressive weights." When worn inside you regularly, the pink, vibrating device—which looks a bit like a small mouse—helps strengthen your vagina, allegedly improving the quality of your orgasms.
---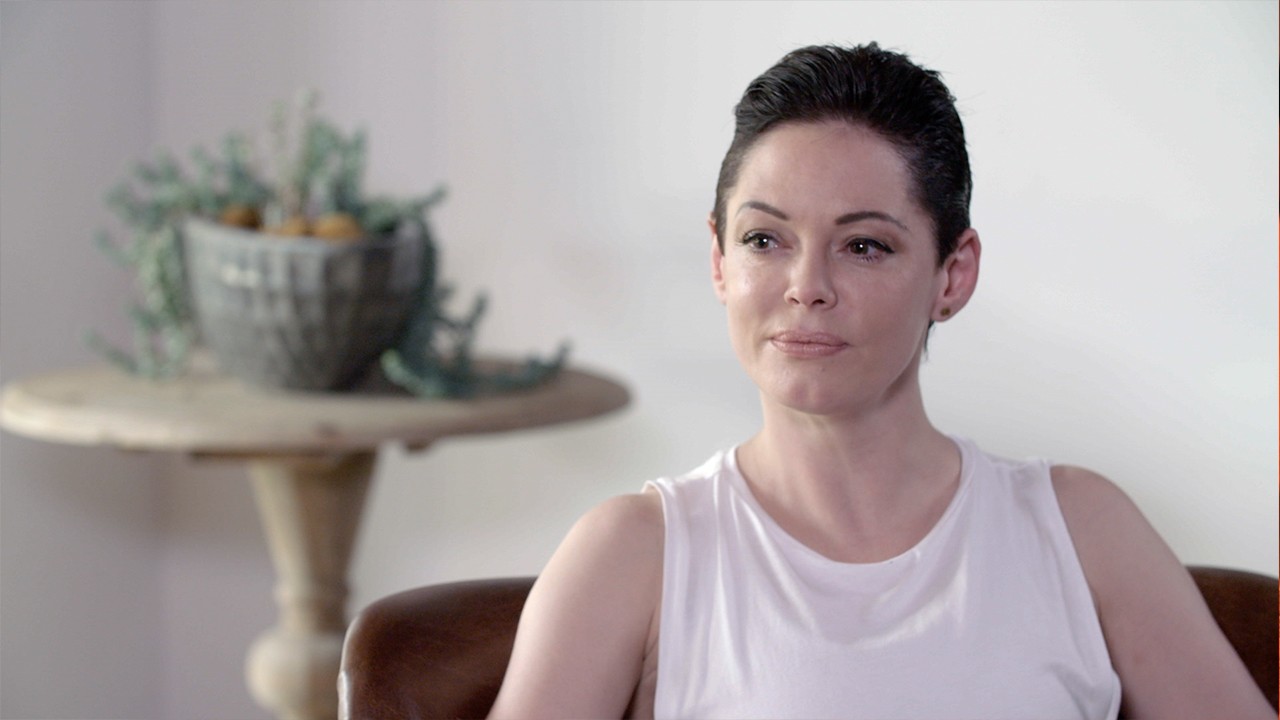 ---
"With progressive weights for toning and rumbly vibrations to enjoy, it's designed with pleasure in mind," the box reads. "Bloom makes strengthening your PC muscles fun and easy so that you may achieve more satisfying orgasms."
Fun and easy myself, I figured the product was worth trying, if only for the rumbly vibrations. A We-Vibe representative, who was involved in the product development process, directed me towards studies showing that increased blood flow to PC (pubococcygeal) muscles help make it easier to climax and enhance the intensity of your orgasms.
"It's a fun twist on Kegel exercises that is meant to be regularly incorporated into your self-care routine," We-Vibe's brand marketing manager Stephanie Keating told me. "As you continue to build your muscles, you can change out the progressive weights, helping to build up the strength of your muscles and orgasms over time. We suggest starting with the lightest weight if you're just beginning Kegel exercises while contracting for five seconds and then relaxing for five seconds, 12 times in a row. For best results, complete this routine three times a day and continue to build your weights over time."
I'm a big fan of vibrators and putting them in me for my career, so this genre of exercise was certainly in my wheelhouse. While I was skeptical that vagina "weight-lifting" would enhance my orgasms (people also told me weed would do this and the only thing it enhanced was self-sabotaging impulses), I wondered if sprucing up my vagina could spruce up my life. So I decided to wear the thing during my morning squats and do the exercises that Keating suggested. (Crucial background: I do 15 squats every morning before visiting Dunkin' Donuts.)
I've got to say, the device—which looks like a tiny mouse, if the head were one small ball and the body were a slightly bigger ball—didn't go in easy. It did not. For the first time in a while, I had to whip out the ol' lube tub (just kidding, my lube is in a bottle, but can you imagine) to get situated. I'd forgotten to get myself aroused prior to inserting it, because duh, pre-workout warm-ups tend to not involve masturbation. So I used a bit of lube and then worked the little mouse inside of me, and walked around my room, clenching and unclenching while singing "Malibu" to Frank, a pug I live with who seemed upset and confused by the whole situation. Honestly, same—I was singing to distract myself from the relative discomfort of the device.
Keating told me that people sometimes climax during their exercises, so I decided to focus more on the sexual benefits than the fitness ones. I turned on the vibrations, then wedged it back in me. It felt nice, though still a little awkward. I ended up taking out the Bloom and using it to masturbate clitorally. Then I went to sleep.
"I love anything that gets people talking about vagina problems and the fact that they can be solved a lot of the time"
I used the Bloom for a week, and every day, it got a bit easier. (We-Vibe suggests you'll see the best results doing five minutes a day for at least three months.) I can't say I noticed any big changes in the quality of my orgasms, but there is something very satisfying about getting better at something. How often do we get to say we improved? It's a cozy feeling. Now I wedge the Bloom inside me every morning during my pre-Dunks squat session, and, if I have time, I masturbate afterwards as a reward, using the vibrator function.
While I didn't feel any improvements—and maybe I would if I practiced for a few more weeks—a friend of mine, who wished to remain anonymous, says Kegels (without any balls, weighted or otherwise) changed her life. For her, the exercises were to help relax—not strengthen—her vagina. (Essentially, she does one squeeze and then relaxes for ten seconds, whereas normally you would do equal squeeze and relax.) During physical therapy, her doctor told her that doing these exercises would minimize the intense pain she felt during sex, and they've helped tremendously.
"I love anything that gets people talking about vagina problems and the fact that they can be solved a lot of the time," she said. "Although I guess I don't love the idea of women feeling like they should do it to be good at sex and it's just another fucking part of their body they need to work out. But if it's for personal pleasure or comfort, great … and just the idea that you can change things about your vagina is great. I think there's this general idea that it's a mystery down there and we just have to live with it."
In the year 2017, women shouldn't have to just live with shit, and yet here we are.