Photo by Kevin Sousa-USA TODAY Sports
After last Friday's game over the Houston Rockets, Fred VanVleet—who once again played a crucial part in the fourth quarter of a statement win for the Raptors—tried to talk to reporters in the locker room after the victory but was drowned out by a group of vocal teammates. They were all teasing him to continue betting on himself.
After a decorated four-year college career at Wichita State, VanVleet went undrafted at the 2016 NBA draft. As he watched 60 names get called at his draft night party with hundreds of family and friends watching along, his agent had a word of advice for him: Just bet on yourself. "I remember how vividly those words hit me," VanVleet said.
The 24-year-old earned a contract with the Raptors last year, and averaged 16.9 points and 7.6 assists in 16 games with the Raptors 905, scoring 28 points and dishing out 14 assists in the clinching game of the 2017 D-League Finals. This season, he has emerged as one of the key cogs of the team's second unit, and leads the team in fourth-quarter minutes.
The "bet on yourself" phrase stuck with VanVleet, and last season, he started jotting down different T-shirt design ideas, and sent them to his friend, a graphic designer, for some feedback. "He took what I had on paper and turned it into actual pieces," VanVleet said.
Like a lot of players growing up, Fred VanVleet studied Kobe Bryant's approach to the game religiously and admired Allen Iverson with how comfortable he was playing his own style on the court. But when you ask him to expand his list of inspirations, names like Jay Z and Sean "Puffy" Combs come to mind.
At Burlington Coat Factory back home in Rockford, Illinois, VanVleet would browse the racks in the men's section, flipping through different items, and be enamored at seeing brands like Rocawear and Sean John. "I took inspiration," VanVleet told VICE Sports, "from seeing them put a face to their brand."
VanVleet grew up sharing clothes with his brother, who was twice the size as him. "Everything was oversized," he said. "We were in the inner city just trying to get by and make do with what we had. We just took whatever clothes we could."
He has also never been into the idea of spending an outrageous amount of money on gear. "Spending was for necessities," he said. "Growing up, you would see designer brands, they would look good, [but] I couldn't imagine buying a $500 pair of shoes or a $1,000 T-shirt. Where we grew up, people's rent weren't even $1,000."
So when VanVleet got a chance to design his own clothes last year, he jumped at the opportunity. It started with 15 shirts that VanVleet would wear for himself, but soon, family back home started hitting him up, so he gave all the shirts away and started producing more. The brand started to get some buzz back home in Rockford, Illinois. Today, VanVleet has an online shop featuring "Bet on Yourself" wristbands, beanies, T-shirts and hoodies.
It has helped that he's stepped into the spotlight this season and performed well on the court. "I didn't want to jump on the scene with a finished product when I'm like a fourth-string point guard on the team," he said.
VanVleet is still taking it slow with what he wants to do with the brand, but has taken satisfaction in engaging with fans online who have found inspiration in the "Bet on Yourself" motto in their own ways. Friends have also reached out to discuss business ventures that they want to pursue.
In the same way VanVleet and the second unit players have picked up the starters plenty of times on the court this season, teammates are returning the favor by helping VanVleet promote his brand. Recently, Kyle Lowry and DeMar DeRozan both wore apparel from VanVleet's clothing line. "It started as a running joke," VanVleet said. "Then they saw how serious I was, and wanted to get involved."
The increased visibility has led to a spike in sales, which VanVleet is appreciative of. "It's awesome," he said. "I couldn't afford these guys on my endorsement budget. Those guys got huge followings and they're very influential."
Throughout the season, teammates have teased VanVleet in the locker room after games to keep betting on himself. Norman Powell, his closest friend on the team, still gives VanVleet a hard time about modeling his own clothing brand on Instagram. After Friday's win over the Rockets, DeRozan asked if VanVleet bet his entire paycheck on the game, to which VanVleet, who is making $1.3 million this season, replied, "It ain't a lot."
One teammate still hasn't gotten the slogan of the brand right. On more than one occasion, even after he's been corrected by VanVleet numerous times, Serge Ibaka continues to tell his teammate to "keep betting for your life." The slogan actually sounds like a pretty good tagline if VanVleet ever decides to release a second run of his merchandise.
---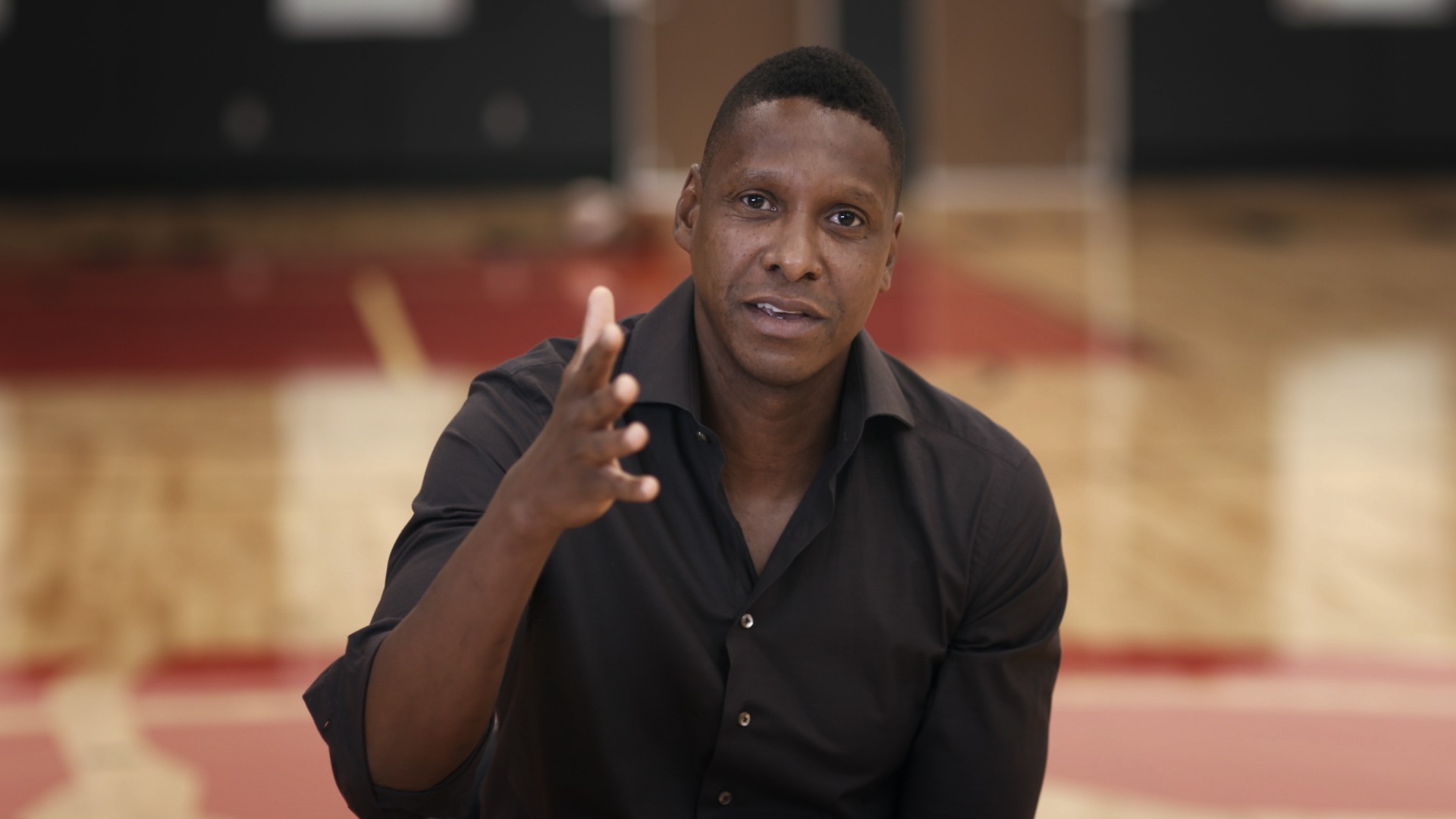 ---
VanVleet has watched what LaVar Ball has done to turn Big Baller Brand into one of the most recognizable brands worldwide. "Whether they fail or succeed, it's just something that's out the box," VanVleet said. "I root for people to do well."
Right now, the focus is on continuing to improve on the court. The process of figuring out how to scale the brand and expand the fan base is something he wants to worry about later. "It's growing, it's evolving," VanVleet said. "I'm going at a slow pace, but it's fulfilling to know I visualized something on paper and it has turned into something I can see everyday."
Beyond just being a business venture, VanVleet sees starting a brand as another way to continue to go against conventional thinking, and to show people back home that there are different opportunities and possibilities out there if you pursue them.
"You try to be perfect at what you do, but there's always going to be bumps," VanVleet said. "You're going to stumble. There's going to be stuff you never knew about when you started. But we shouldn't be afraid. We live in a world where people tell you what you can't do. I'm trying to change the conventional way of thinking and not be afraid to bet on myself."
When VanVleet recalls his main goals growing up, they were, in order: making it to the NBA, take care of his family, and having a positive influence on people. "It all ties together," he said. "To have influence on others, to change things, and not just be a rebel by any means, but to change the traditional way of thinking.
"When you don't have a lot, you always want a lot. I always wanted things we didn't have, to be able to take care of my money."
VanVleet might not be a household name outside of Toronto yet, and there might not be million dollar endorsement deals waiting around the corner, but he's making it happen by finding his own way, just as he has done throughout his basketball career.