At one point in a recent VICE film – that one about conning TripAdvisor – host Oobah Butler is speaking into a burner phone, pretending to work at a coveted (but actually non-existent) restaurant. He casually asks the prospective diner on the other end of the call how many Instagram followers she has. When she realises how she's being sized up and that her chances at getting a table might hinge on #numbers, it's hard not to wince. It's hard not to laugh either, because anyone with a smartphone and social media accounts knows about that feeling you get when you start to actually care about a heart or thumbs-up symbol of validation. Yes, it's stupid, and no, it doesn't mean anything In the Real World. But goddamn how the heart warms when a throwaway, quickly captioned post rakes in the likes, amirite??
That idea – of social media or public-facing clout determining your worth – sits right at the core of London rapper Che Lingo's track "Same Energy." In the past five or so years, Che has gained a reputation for putting out music that spans from US west coast-inspired beats nodding to A Tribe Called Quest to the odd trap dalliance. "Same Energy" goes for the jugular, though. The Young Dalton-produced track basically sounds like a send for every industry phony who didn't give Che the time of day when he was first starting out, delivered over a dark, stop-start beat. But this isn't about sour grapes. "Some people have come to me and said, 'Oh, is 'Same Energy' a bitter song? Are you trying to say 'fuck you' to the industry?'" he says, speaking over the phone in south London. "Nah, I'm not saying any of that. Because the industry is made up of people and networks of people. So it's just about the energy that's around you – and keeping that good, wherever you work in the business."
It's a funny thing, speaking to an artist who's almost painfully self-aware and self-analytical. Che is a particular brand of headstrong and focused, and developing into one of those UK talents who will inspire people like me to tap you on the shoulder and suggest you 'keep an eye on him.' That's because he talks about more on his songs than partying and women (look, being young is great, as are the turn-up and hook-up, but life is a bit more complex than that too). Just as "Same Energy" digs into the discomfort of the music industry game, 2017's "Black Girl Magic" paid homage to the strength black women show in the face of the double-whammy of both societal racism and sexism. Single "Zuko," for which Che shot one of those drenched-in-pigment COLORS live sessions, is on one level an ode to the Avatar: The Last Airbender anime character. On the other, it's about how you'd do well to not ignore Che's fire as a rapper.
What unites them all is the fact that Che has been at the forefront of directing and devising the visuals to match each track. "Same Energy," the video game-referencing visuals for which we're premiering now, are no different. On the track, he raps lines like "Sleep on me? Cool bro, keep that same energy," with the sort of knowing shrug that cuts to the bone. It "was very much about how I feel the industry is full of games, and people end up playing the game and not really being themselves," he says. "It's very easy to feel as though you can't trust people, especially when you don't know them. All you really have to go on with people is that energy because everyone's so conscious of the game." You can see that play out in the video, as a Che game avatar tries to collect this coin and dodge (or kick aside) the snakes in his path, who make their excuses for not committing to supporting what he does. Like I said, the video could easily read as a send.
Since debuting with 2013 mixtape Trillingo, then following up with 2015's Risk Is Proof and last year's Better Versions EP, Che's thus decided his calling card is being honest. He'll do so about feeling vulnerable, about being into 'geeky' stuff, about what life is like as a young black British man – all of it. It's part of why he's named his new EP Charisma, which also drops today. "You can tell when an artist isn't being genuine," he says, "or is just doing what they're being told is the 'right thing' rather than saying things that matter. And charisma comes from saying what's true to you, you know? It's about saying, 'freedom is scary, 'I am a fragile person,' 'black women are the most socially under-appreciated and ridiculed women on earth.' That's facts."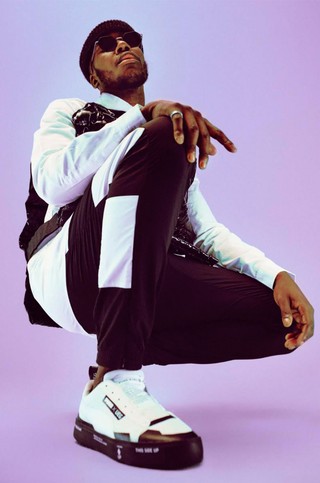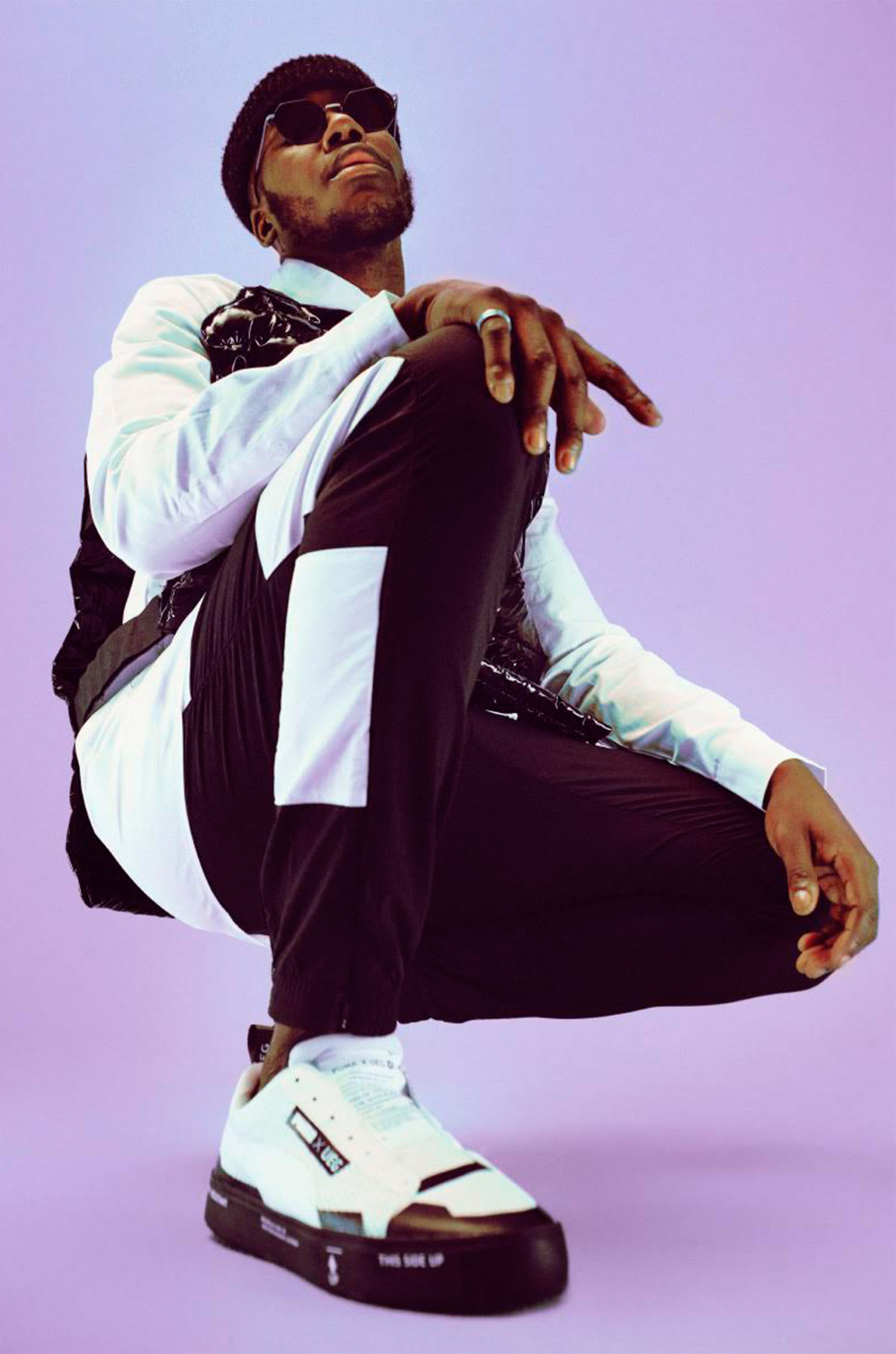 At certain points, he gets carried away, rattling off one sentence after the next with hardly the time to breathe in between thoughts. When we speak, he's sitting waiting for his brother to eat lunch before they go and visit their grandfather. Cramming this many thoughts into one phone call essentially matches the same passion that Che pours into his music: it's like a tap he can't turn off. He barely pauses when I ask whether, given how much he cares about his work, he's worried about burning out, or giving too much of his energy too soon. "Nah." He says that he's more interested in writing music that reflects what it's actually like to navigate the industry, even if that puts him in a vulnerable position.
"Especially when you're starting out, you get looked at as more of a product than a human being. And people will approach you like, 'we want you for what we want, and nothing else.' You start to feel a bit dehumanised. And so I feel like 'rehumanising' the idea of what and who an artist is to the industry is really important." He pauses, ever so briefly. "There are a lot of artists who feel slept on. They know they're talented, they know they're deserving but sometimes people make it hard for them to navigate that. You can't always prove your worth via your social media or the more superficial aspects of what make up an artist's first impression. You can't prove those things to those people." It's about the energy instead – forget the numbers.
You can find Tshepo on Twitter.