Across the final two episodes of Sports Night, Aaron Sorkin's 1998 TV drama about the backstage goings-on of a sports news program of the same name, Felicity Huffman's Dana Whitaker, who executive produces the show, has a series of encounters with a mysterious man (played by Clark Gregg). This stranger is, well, strange, and not just because he seems to have a lot of information about Dana, about Sports Night, and about Continental Corp., which is the parent company of the channel that airs Sports Night, and which is currently for sale.
Over the course of several days, Gregg's character correctly predicts seemingly unpredictable twists and turns in Continental Corp.'s sale. When they run into each other for the third night in a row, they have an exchange about Sports Night's supposed failure, which ends with the mysterious man giving Dana a piece of supposedly helpful advice. "I'm what the world considers to be a phenomenally successful man, and I've failed much more than I've succeeded," he says. "And each time I fail, I get my people together, and I say, 'Where are we going?' And it starts to get better."
Later, after learning that a mysterious company called Quo Vadimus has indeed bought Continental Corp., Dana asks what Quo Vadimus means. Turns out it's Latin for "Where are we going?" And then the light goes on in her head. Clark Gregg owns Quo Vadimus. Sports Night is safe after all. Everything did get better.
All of this is to say that, toward the end of every off-season, I like to sit down with a list of all 30 NBA teams for a little thought exercise: I put myself in the shoes of each team's lead decision-makers and ask, "Where are we going?"
For a lot of teams this year, the answer is easy. The Warriors are trying to repeat. The Cavs are vying for revenge. The Rockets are attempting to level up. The Sixers are done tanking, the Lakers are biding their time, and the Heat are doubling down. For some teams, though, the answer is not so simple to come by, since they appear to be doing little more than throwing stuff at the wall and seeing what sticks.
This is about those teams.
Consider the Orlando Magic. It's now been five whole years since the Magic traded Dwight Howard in its attempt to kickstart a rebuild, and the team does not appear to have made any progress. After selecting in the top five of three straight drafts, trading for another top-ten pick, and making several other deals in an attempt to push toward a playoff berth, Orlando still does not have even one surefire foundational player to show for it.
The two most intriguing talents on the roster—2015 No. 4 overall pick Aaron Gordon and 2017 No. 6 overall pick Jonathan Isaac—probably play the same position, and neither necessarily seems like all that good a fit next to Bismack Biyombo or Nikola Vucevic, the second and third highest-paid players on the team. The Magic have thrown a multi-year deal at a backup point guard in three consecutive off-seasons (C.J. Watson, then D.J. Augustin, then Shelvin Mack) while showing a reluctance to make a full-time commitment to former No. 10 overall pick Elfrid Payton, who is nominally the starter. They paid Evan Fournier and traded Victor Oladipo in a deal for Serge Ibaka, only to turn around and deal Ibaka for Terrence Ross, who plays a lot like a more athletic but lower-usage version of Fournier and is due a new contract after the 2019 season.
All of this has led to win totals of 20, 23, 25, 35, and 29 over the last five seasons, leaving the Magic as the second-losingest team in the league during that time, behind only the tanktastic 76ers. And it's not like they have a ton of future assets or cap flexibility to pave the way forward. They're basically counting on Gordon putting it all together, Isaac becoming everything they hope he can be, and some lucky breaks going their way everywhere else.
Orlando did undergo a regime change this off-season. Maybe new President of Basketball Operations Jeff Weltman and GM John Hammond can do better than their predecessors, but the Magic don't really seem equipped to pursue either full-scale rebuilding or true contention anytime in the near future.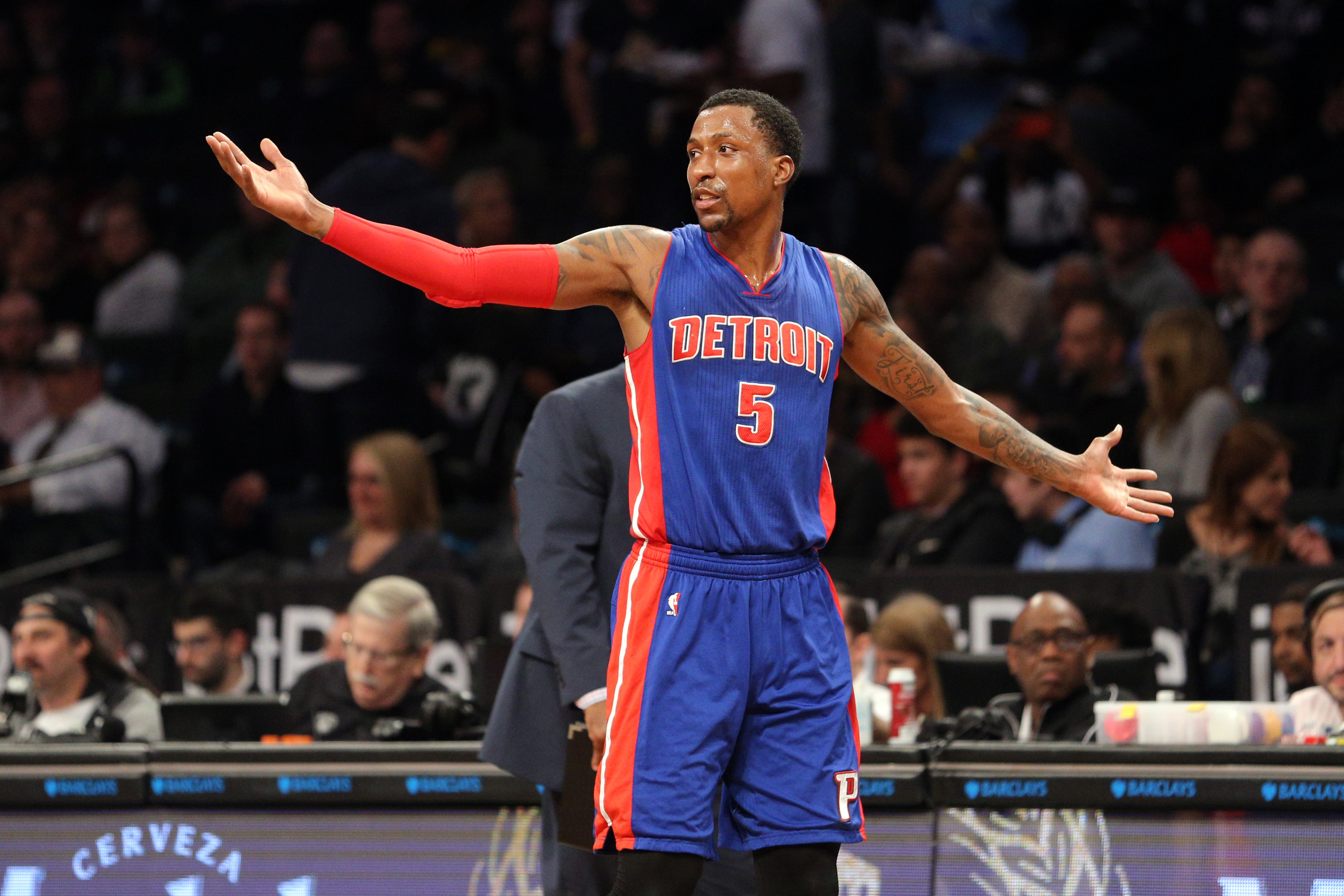 Or how about the Detroit Pistons? Stan Van Gundy's bunch appeared to have figured something out in 2016, but they took a massive step backwards last season. Now Stan's heading into Year 4 as the head coach and president of basketball operations, and he's still haphazardly swinging from vine to vine.
The Pistons still owe Josh Smith over $5 million in each of the next three seasons after Van Gundy elected to use the stretch provision on him a few years ago. Andre Drummond and Reggie Jackson, their two highest-paid and purportedly foundational players, did not show much progress last season; both reportedly have been shopped around at one time or another.
This off-season, the Pistons sent out signals that they were willing to match any offer made to restricted free agent Kentavious Caldwell-Pope, only to sign Langston Galloway in the opening days of free agency to a three-year, $21 million contract that hard-capped the team and would leave them unable to match any max offer that might come through for KCP. Instead, Van Gundy sent Marcus Morris to Boston for Avery Bradley, who is a better player than KCP but is also a pending free agent due a hefty raise next summer. The Pistons then renounced their qualifying offer to Caldwell-Pope, allowing him to sign wherever he wants. On Wednesday morning, ESPN reported that Caldwell-Pope has signed with the Lakers on a one-year, $18 million contract, which he would not have been eligible for had the Pistons not pulled their qualifying offer. (Offer sheets to restricted free agents must be for at least two years.)
Upgrading from KCP to Bradley is nice, like I said, but Bradley's acquisition also came after the signing of Galloway, who is also ideally an off-guard, and after drafting Luke Kennard, who plays that position as well. This is also the same franchise that last summer drafted a power forward (Henry Ellenson) when it was already paying one double-digit millions of dollars a year (Tobias Harris, who can also thankfully play on the wing), and then gave another power forward (Jon Leuer) a multi-year, eight-figure deal. They've now brought in combo forward Anthony Tolliver to fill one of the final two spots on their roster.
The Pistons are capped out this year, likely to be capped out next year once they give Bradley a new deal (assuming they didn't trade for him as a rental, which seems like it should be a safe assumption but who knows), and could be capped out the year after that if they decide to bring Harris back for another go. All this for a team that might make the playoffs? It boggles the mind.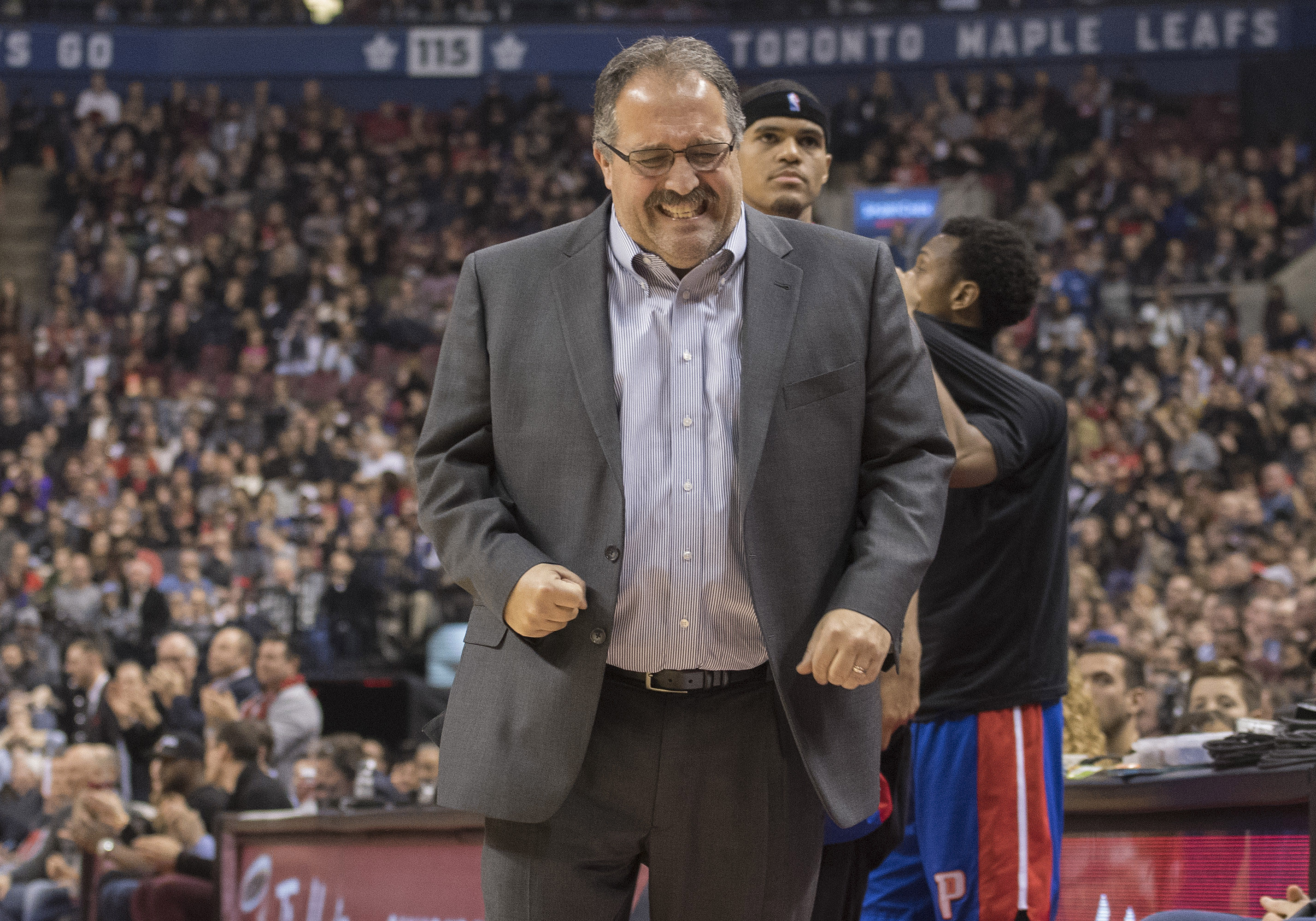 Finally, there's the Charlotte Hornets. Michael Jordan's squad leapt from 21 wins to 43 in the first season of the Steve Clifford era (2013-14), then backslid to only 33 the following year. The 2015-16 looked like progress as the Nicolas Batum trade helped propel the team to a 48-victory campaign—the winningest season since the team returned to the league. They couldn't build on that progress, though, and slumped to only 36 wins last year. The team has yet to make the playoffs in back-to-back seasons since the original incarnation of the Hornets moved to New Orleans.
The Hornets traded for Dwight Howard this off-season because the Hawks made them a no-brainer offer: We'll take on two bad contracts and let you move up ten picks in the draft if you please just take Dwight! Clifford used to coach Howard in Orlando, but his fit in Charlotte is somewhat questionable and aside from Kemba Walker, the rest of the roster still lacks definable upside. There are several situationally useful players like Jeremy Lamb, Marvin Williams, Michael Kidd-Gilchrist, and Cody Zeller on multi-year contracts, but the Buzz are dedicating 45 to 48 percent of their cap space to this group over the next two seasons before Walker is able to become an unrestricted free agent at age 29.
The Hornets' path to becoming serious contenders between now and the expiration of Kemba's sub-market deal seemingly involves Walker leveling up again, Batum rediscovering his 2016 form, Howard rediscovering his 2010 form, Frank Kaminsky and Malik Monk wildly exceeding their draft spots, LeBron James heading West, and the Celtics inexplicably falling apart. Does that sound even vaguely realistic?
This trio of teams is not alone in lacking a consistent vision—they're just the ones farthest down the going-nowhere path. The Pacers are neither rebuilding nor reloading after the Paul George trade. The Pelicans paid Jrue Holiday to stick around so he could help convince Boogie Cousins to stick around so that they can then help convince Anthony Davis to stick around. And the Knicks are still, defiantly, the Knicks.
Some of these teams might figure out something eventually, but it probably won't happen before they settle on a coherent answer to the question: Where are we going? Only then will it start to get better.
Update: This story was published just as news of Kentavious Caldwell-Pope signing with the Los Angeles Lakers was reported, and it has been updated to include that new information.