In Deep Dive, VICE asks writers around the world to explain how their favorite bar represents their city's history and culture.
Before Microsoft, Amazon and the digital gold rush, Seattle's economy was propelled by air and water. The skies were kept friendly by the Boeing Company, while the sea pretzeled in and around the thriving port city, which played host to one of the nation's most formidable industrial waterfronts. This dynamic ensured Seattle's collar retained a bluish hue, even as the oncoming tech boom minted millionaires by the minute.
Nowhere was this more evident than in a hardy slice of northwest Seattle known as Ballard. The portal to Puget Sound's ship canal, Ballard is where much of Alaska's commercial fishing fleet is moored during the offseason. It's also where a Greek immigrant named Mike Semandiris began selling drizzly, meaty chili from a cart in the 1920s, feeding lunch to hungry commercial fishermen, longshoremen, and ship welders.
It just so happened that these same tradesmen enjoyed drinking beer after work as well, and they followed Semandiris indoors when he purchased a small brick building a couple of blocks from the canal and opened Mike's Chili Parlor (1447 NW Ballard Way)—also known as "the Chili"—in 1939. For the next 60 years, these types of regulars would sustain the Chili, just as the Chili sustained them.
If you've lived in or paid attention to what's transpired in most major American cities in the 21st century—especially those situated on or near an ocean—you know the next chapter of this story. As the Seattle area has become a high-tech hub rivaled only by Silicon Valley, it's gotten bougie as all fuck. And Ballard wasn't spared. While a significant amount of its waterfront has remained industrial, its housing stock—much of it now chic and modern—has grown far too expensive for the sort of people who once frequented the Chili.
"It's totally changed," says Semandiris' great-grandson, also named Mike, of the Chili's clientele. "We were predominantly blue-collar workers, people coming around the neighborhood. We still get some of that, but that's not 80 percent of our business anymore. I just left [the bar], and I got a construction guy, a lawyer, a couple of sales guys, a lady with dementia with her son who brings her to the Chili twice a week."
There are some old regulars—construction workers from nearby builds and, says Semandiris, "a lady with dementia" whose son brings her by twice a week. But the Chili now also attracts its share of younger drinkers, something Semandiris, the fourth generation of his family to run the joint, can't chalk up to marketing.
"My advertising prowess is pretty shitty, but at the same time, people know us," says Semandiris, a bald, bubbly 52-year-old who, in his 40s, married a woman with four young children and willingly became the patriarch of his own big, fat, Greek insta-family. "How are the kids who are 25 making their way to the Chili these days? I don't know."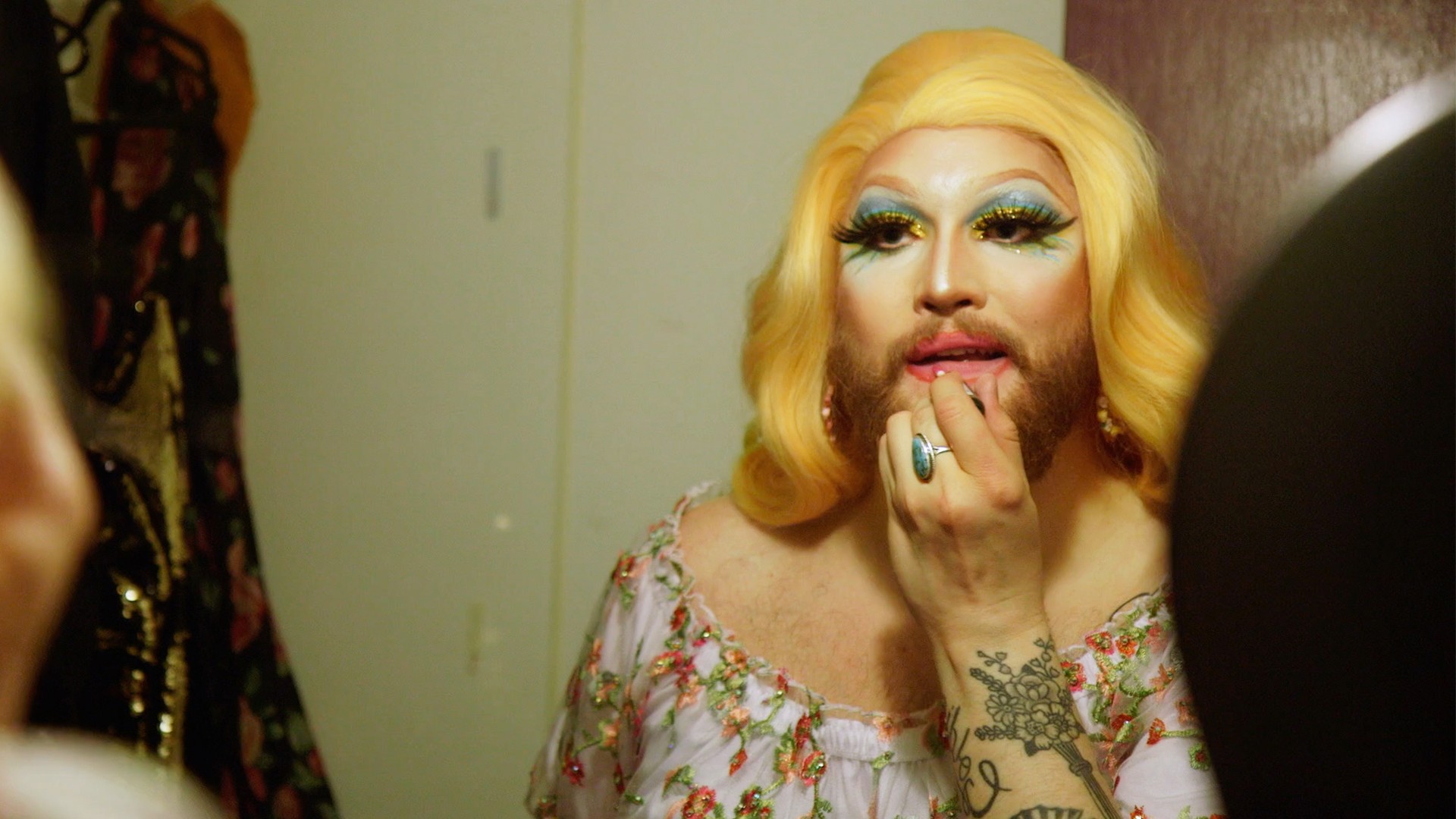 I do. When I lived in Ballard in the late '90s and early aughts, I was that 25-year-old. I knew the Semandiris family through Catholic circles, and had certainly heard of the Chili. But I didn't operate cranes or fabricate steel for a living; I was a college-educated dude whose professional capital was purely cerebral. The Chili was what I wasn't—and, more often than not, it was the place I most wanted to be.
The work I did back then—nonprofit, tech, politics—was intellectually stimulating, but terminally rudderless. I freelanced a fair amount in my spare time, but couldn't find work writing full time—which I desperately wanted to do. This tended to make my Mondays particularly blue.
I had the misfortune of landing a gig at a sports-oriented web startup in downtown Seattle just as the tech bubble was about to burst. There would be no empty-calorie stock options for me, only long hours.
Around 7 PM every evening, many of them dark and rainy, my bus would drop me off right in front of Mike's Chili Parlor. Rarely did I head straight in; more often than not, I'd walk half a mile to my apartment, drop off my bag, and collect a good friend who lived two blocks away. Our Monday routine saw us head to the Chili for the promise of Golden Tee, cheap beer (usually Rainier), classic rock on the jukebox, the swapping of drunken war stories with other patrons, and a hot dog or burger covered in oyster crackers, cheese, onions, diced jalapeños, and volcanic, tasty chili.
There was a group of three regulars bellied up to the bar during my start-of-the-week visits, but that'd be about it. Chris, my dear friend, was a better Golden Tee player than I was, but I'd play like Kevin Costner in Tin Cup and occasionally catch an 18-hole heater. I'd hit the trackball harder with every swig of Rainier, occasionally catching it at an angle that threatened to fracture my right palm. Thankfully, the beer enabled me to feel very little of that pain, as did the Chili's reliably warm atmosphere.
Mildly buzzed, Chris and I would saunter back to our apartments, hobnobbing and smiling all the way. Thanks to the Chili, the forecast for the rest of the workweek got a bit sunnier. That bar was my true north, and remains so today.
In the mid-aughts, a group of developers walked into the Chili, their dicks effectively swinging the front door open. They'd bought up most of the land around the bar to erect a multi-story, Trader Joe's-anchored retail development called Ballard Blocks, and they wanted to buy—and presumably bulldoze—the Semandirises' lot.
"They rolled in and tried to act big time, and my father told them to beat it—a little bit more strongly than that," says Semandiris. "If anything's ever going to happen to the property, I'd like to be the one to make a decision on it." Ballard Blocks was ultimately erected on the lots surrounding the Chili, creating perhaps the most visceral visual contrast between new and old Seattle.
In a perfect world, the Chili would eventually be handed to another generation of Semandirises. Mike has a niece in her 20s who's exhibited an interest in inheriting the ladle and the tightly protected recipe for what fills it, scoop after meaty scoop. Only Mike and his dad know the precise ingredients that comprise their chili; for this reason, they never get on the same airplane.
"I will not push anybody in my family to do it, but if anybody had some real interest in doing it, I'd tell them of all the pain and suffering of owning your own small business," says Semandiris. "And if they still wanted to do it, I'd encourage them to."
In 2009, I wrote a book guidebook of Seattle's best dive bars that contained write ups of 100 gritty local watering holes. Less than a decade later, roughly half of those bars are no longer with us. The reasons for their demise vary: Some proprietors just wanted to cash out, while others were priced out. On their embers, new establishments open—a dog-friendly microbrewery here, a lounge that serves a lot of Fernet there. And lately there's been a trend toward opening pre-fab dive bars, the alcohol industry's equivalent of intentionally ripping a hole in a pair of new jeans and selling them for $130.
"Not only are we competing with all the crafty cocktail places, but now we're competing with a whole new realm of places trying to make themselves dive bars without the authenticity," explains Semandiris. "I feel like it's really important to cities to have places that have a heartbeat and some history and tell a story."
There's sort of a running oral tradition going on at the Chili—a knowledge of the neighborhood born of institutional memory Semandiris absorbed growing up in and around his family's bar. And though its list of products is long, that's just something you'll never be able to purchase at a Trader Joe's.
Sign up for our newsletter to get the best of VICE delivered to your inbox daily.
Mike Seely is the former editor-in-chief of Seattle Weekly and the author of Seattle's Best Dive Bars: Drinking & Diving in the Emerald City. Follow him on Twitter.