1950s ARTIST'S CONCEPTION UFO FLYING SAUCER (Photo by H. Armstrong Roberts/ClassicStock/Getty Images)
According to newly-released internal documents, NASA is keen on emphasizing its ongoing and impressive work searching for evidence of extraterrestrial life—but less keen on examining evidence brought to it by concerned citizens like the one who wanted NASA scientists to examine "a fascinating UFO UAP Alien cooking pot" the citizen proposed was evidence of alien life or interdimensional travel.
The documents, released under the Freedom of Information Act and posted by the transparency site Government Attic, contain all emails mentioning the term "unidentified aerial phenomena" sent to or from one of NASA's top flacks between May and November of this year, a period surrounding the release of a highly-publicized government report on unidentified flying objects. They are heavily redacted, citing a deliberative-process privilege that allows the government to shield sensitive material from the public, but in internal communications, NASA administrators or scientists appear to be unaware of any evidence that UAPs have origins in the stars, and mostly concerned with crafting talking points emphasizing NASA's impressive and ongoing work searching for evidence of life beyond our planet:
One official claimed that NASA barely even looks into what's in our skies. ("The good news is that we are doing SO SO much in the search for life," they wrote. "Less stuff on actual UFOs.") A scientist, though, said they fully expect that exploration of Europa, one of Jupiter's moons, will reveal terrifying alien entities. This somehow did not make it into NASA's officially-approved talking points:
Despite the apparent confidence of NASA officials that monstrous, tentacled creatures of unknown intelligence and motivation thrive within our own solar system, none seem eager to address evidence of extraterrestrial life brought to them by concerned citizens. One, for example, came to NASA curious about a 9,000-year-old clay pot that he proposed was "alien communication, or just amazingly multi-dimensional."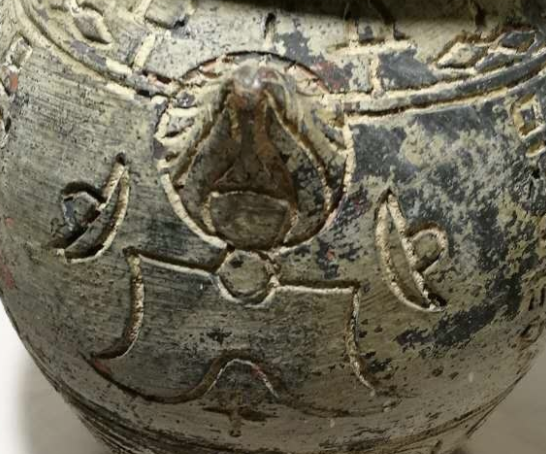 "Your aerospace people," the citizen wrote, "may be able to help, along with anthropology, linguistical and carbon experts, etc." NASA does not seem to have taken him up on his offer to provide it with the pot.
Another citizen provided slides documenting an encounter with a UAP that he wanted NASA Administrator Bill Nelson to be aware of. Nelson was previously a senator from Florida; the slides were apparently an artifact of a previous attempt to make Senator Marco Rubio of Florida aware of the information. Nelson previously sponsored a bill that amended NASA's mission to include an emphasis on "​​The search for life's origin, evolution, distribution, and future in the universe."
NASA does not appear to have put its top scientists on either problem.
The oddest and most unexplained material, though, comes from a presentation offering "thoughts on how best to amplify NASA's role with the search for extraterrestrial life in the context of the upcoming report on UAPs," the result of discussions among top NASA officials. It consists of detailed information on NASA space-exploration programs and concrete ideas on how to take advantage of broad public interest in UAPs to educate the public on what exactly NASA does and get media attention for its missions.
The questions and answers in the document, like much of the rest of it, are cloaked behind a veil of secrecy, leaving the question of whether NASA will ever be able to take advantage of public obsession with UFOs as frustratingly unclear as the answer to the question of what exactly UFOs are.