image via Facebook
On July 5 at a routine digital security and information management workshop at a hotel in Büyükada, Istanbul, Avaaz campaigner Özlem Dalkıran, alongside nine other human rights defenders was detained. Since her arrest, she has been held at Turkey's highest security prison. A public campaign led by Avaaz -- the activist organization that seeks to empower "millions of people from all walks of life to take action on pressing global, regional and national issues" -- to secure the release of Özlem and her fellow detainees, including a petition signed by more than a million people, quickly followed.
However, on October 8, the Turkish Chief Public Prosecutor's Office announced that it was seeking up to 15 years in jail for the activists, include Özlem, accusing them of being members of a terrorist organization.
Since the failed coup in July 2016, more than 50,000 people have been detained across Turkey and 150,000 people, including teachers, academics, and lawyers, have been suspended from their jobs, while 180 media outlets have been closed down.
The activists, including Özlem, will be tried on October 25.
VICE Impact spoke to Avaaz campaigner Fadi Quran to find out more about how the group is organizing ahead of the critical and decisive trial.
---
Check out more videos for VICE: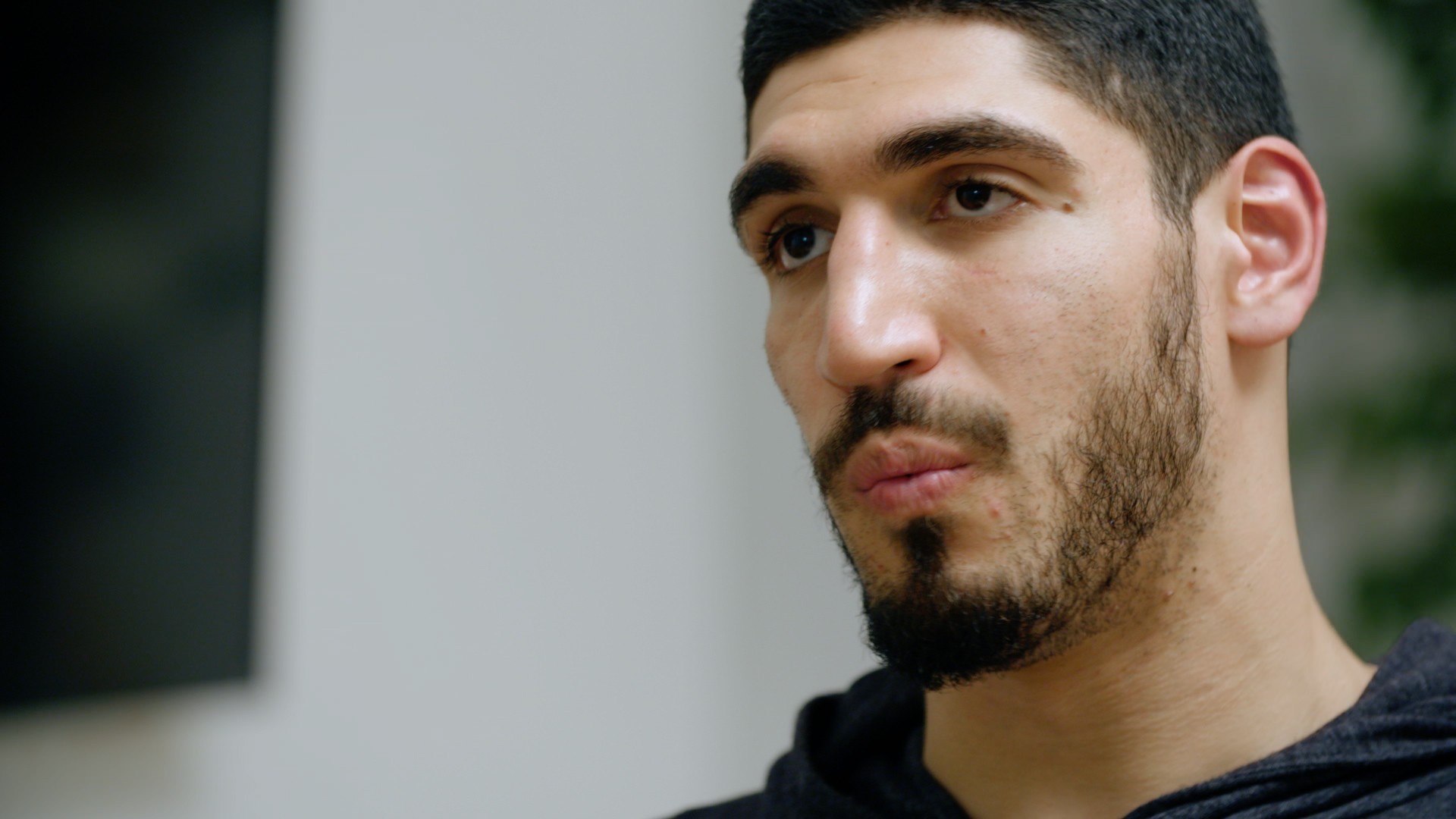 ---
VICE Impact: The Turkish Chief Public Prosecutor's Office announced it is seeking up to 15 years for Avaaz campaigner Özlem Dalkıran and 9 other human rights defenders. What are the charges?
Fadi Quran: We can say that the Turkish Prosecutor's indictment is hastily put together, unclear, legally weak, and self-contradictory throughout. Because of the ambiguity of the indictment language, we do not have clarity on exactly what the indictment actually seeks to achieve, and we've spent last week following up with the relevant Turkish authorities to no avail.
Our best guess is that the prosecutor is seeking 15 years in prison for Özlem on completely spurious charges of aiding a terrorist organization.
You have been campaigning hard to get Özlem and the other activists released. What was
your reaction to the news from the Turkish Chief Public Prosecutor's Office?
It's an absurd indictment. Avaaz members from the Middle East, Russia, and across the world responded to the news by flooding the Turkish Minister of Justice Gul's office with messages demanding Özlem's release. Avaaz has decided to escalate its local and international advocacy efforts, along with Amnesty and other organizations working to release the Istanbul 10.
How is Özlem holding up?
We have not been allowed to reach Özlem, but her family is permitted a one-hour weekly visit. No friends or colleagues are allowed. We are pursuing a visit, but with the increasing tensions in Turkey, this seems unlikely.
Özlem is an extremely strong and resilient activist. However, news of a 15-year indictment is painful and shocking to hear, and that's why we want to make sure she knows she is not alone. We are also worried about those arrested with her, some of whom are ill.
READ MORE: Activists Are Fighting to Free Turkey's Jailed Human Rights Defenders
More than a million people have signed the petition , how else can people been pressure on
Erdogan's government to free the 10 activists?
This Turkish government received messages from across the world, especially from the Middle East and Russia, regions where hundreds of thousands of tourists come from to visit Turkey. Our campaigning will continue on this path of showing the Turkish government that these policies are not only hurting innocent Turkish citizens, but also hurt Turkey's relationships even with key allies, and hurts Turkey's standing in the eyes of people across the world.
Throughout the next few weeks, Avaaz members from all over the world will continue calling on the Turkish government to do the right thing and release Özlem and those arrested with her.
If you haven't done so already, sign this petition or get in touch with the Turkish embassy in your country to call for Özlem and the other activists' release. Avaaz also encourages you (particularly those who live in countries that are key allies to Turkey) to ask your government to continue discussing their concerns about Özlem's plight.
This interview has been edited for brevity and clarity.