A Freedom Woof made in the form of Kobe Bryant, left, and Chris Saccoccia, an anti-vax influencer, right. Photo via news release and Twitter
Wearing a black leather jacket and wide eyes, one of North America's biggest anti-vax influencers tried to get his followers to buy some JPEGs of dogs with a pitch straight from the worst cyberpunk novel you've ever read. 
"We have 7,777 high-utility and highly rewarding NFTs on the Ethereum blockchain," Chris Saccoccia, also known as Chris Sky, said. "In addition to that, we have 77 Genesis Woofs. In December, we will be giving away a Mystic Key that will unlock one of these Genesis Woofs."
Sitting in front of a nondescript wall and seemingly reading from a script, Saccoccia did his best to convince his base of anti-vax and conspiracy theorists to become part of the "woof community." 
"This is going to be absolutely massive, guys," he said with a toothy grin.
NFTs, or non-fungible tokens, are unique tokens on a blockchain that point to a digital collectible like a JPEG. Amid their meteoric rise in the last year, which has seen untold numbers of NFT collections pop up and become multi-million dollar sensations, criticism around NFTs as being essentially useless profiteering has reached a fever pitch. Like many NFT projects, Freedom Woofs has a "road map" that promises its cartoon JPEGs are only the beginning. Eventually, the project promises everything from a merch store to a new cryptocurrency that NFT holders can earn money from.  
Some NFTs are created to target specific communities, and the audience Freedom Woofpack are aiming for is clear as day. The founders say in a press release, "as parents to four children… [the architects] were no longer just witnessing the pressure to strip away Americans' medical freedoms; their own children were being directly affected by it." So they "bravely took a unique facet into the wild world of politics by creating these custom freedom-fighting 'woofs' to help people break free from intimidation."
The Freedom Woofs are largely just slight variations of a cartoon wolf in the same pose. A lot of the changes make the Woofs look like some sort of established character such as Goku from Dragon Ball Z or Iron Man. The group even created a Kobe Bryant version of its NFT, with a small halo and all. The Woofs are currently listed at a minimum of 0.06 ethereum, roughly US$260. 
The group lists Saccoccia on its website as a "freedom fighter." Within their Discord the creators said they have Saccoccia "as an influencer and are working on other Pro-Freedom Activists as well." The partnership works just like any other endorsement: The influencer drives his followers towards a group, which then attempts to sell the followers something. It's just in this case, it's an anti-vaxxer driving conspiracy theorists to online art of dogs that hate wearing masks. 
Saccoccia is a central figure in the spread of misinformation about vaccines, primarily in Canada, but his reach extends internationally (he's guest-hosted InfoWars before). He's known for unabashedly amplifying conspiracy theories and organizing anti-vaccine and anti-lockdown stunts through the COVID-19 pandemic. He's a controversial figure both in and out of the COVID-conspiracy movement, seen by a good portion of the group as an erratic figure only out for himself. In the past, as reported by the Canadian Anti-Hate Network, Saccoccia's posted several things tied to anti-semitism. He's also posted several incredibly wrong things, like claiming he and a political associate were in control of Canada's banking system because they copyrighted a term. 
But it's not just the anti-vaccine and anti-lockdown stunts Saccoccia takes part in that make him an interesting choice to partner with. He's also facing charges for uttering death threats against several political figures and trying to run over a police officer as he attempted to flee arrest. 
Reached through a Twitter direct message, a person running the Freedom Woofs account said they're "against the mandate, not the vaccine." The creators of the project remain consistent in that messaging within their Discord as well.
"Chris Sky likes that Freedom Woofpack stands for Pro-Freedom and he supported us very early on; no one is perfect but we believe he's doing the right thing in his own way and we respect that," they wrote.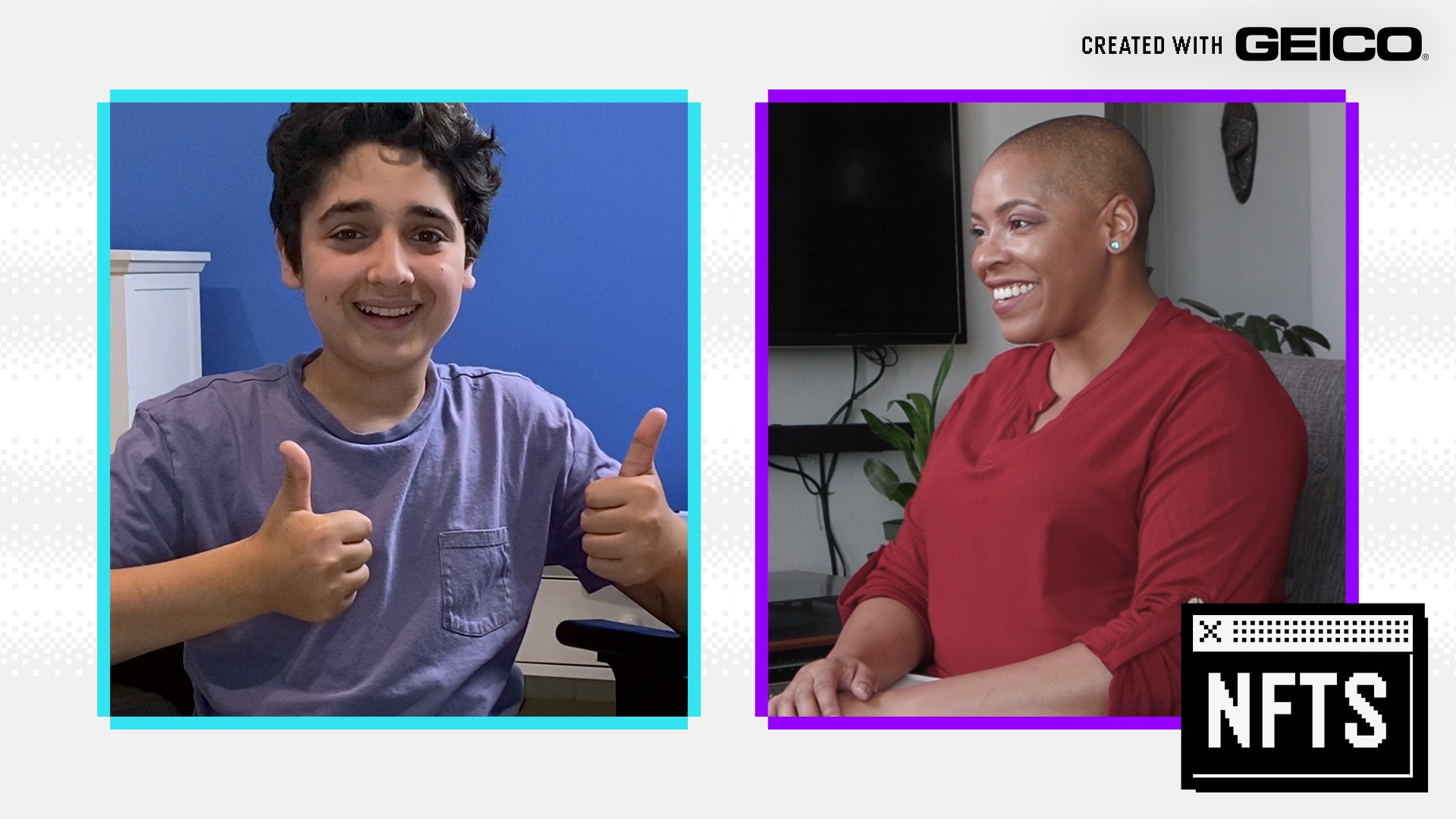 The person didn't answer follow-up questions as to whom to attribute the comment and whether Saccoccia or the Freedom Woof team initiated the partnership. When VICE World News' briefly corresponded with the Woofpack's Twitter account, Saccoccia was incarcerated (he was arrested in Edmonton during a protest he organized at a Build-a-Bear Workshop). Edmonton police said at the time of his arrest he was "wanted on outstanding warrants, including uttering threats and public mischief." He's since been released on bail. 
Inside the Freedom Woof Discord, a few followers said they joined because of Saccoccia. One said that his mom sent him the video Saccoccia had made and he decided to join. Those who did join were quickly ushered into an area that would teach them how to begin purchasing NFTs. 
While several of his followers followed Saccoccia's lead to go to the Woofpack Discord, many more expressed their distrust of the people behind the Woofs and NFTs in general. One asked him what the project "has to do with freedom." Others expressed a belief that Ethereum is run by the deep state, and therefore Saccoccia is selling his followers out. A couple more were just surprised by the level at which Saccoccia was willing to stoop. 
"Dear God, man," one of his followers wrote. "You've become a poor man's Billy Mays."
With files from Jordan Pearson. 
Follow Mack Lamoureux on Twitter.