Photo by Christel Mitchell
The performance artist and self-proclaimed "transgender terrorist" Rose Wood is perhaps best-known as the notorious headliner at The Box, the no-holds-barred nightclub cabaret. Often jetlagged from flying back and forth between its venues in Manhattan and London, Wood's acts feature blood, manufactured excrement, toilets, and her body's orifices; she's emptied a condom on Leonardo DiCaprio and vomited on Susan Sarandon. Now Wood is the star of the new documentary Miss Rosewood, which is picking up festival awards for documenting her life and her wild stage acts.
"Live performance of the sort I do is shared experience," she tells Broadly. Wood maintains that her work can only meaningfully be experienced in person. After all, no Instagram story could fully capture seeing Wood, dressed as Anna Wintour, ramming pages of Vogue into her anus with a toilet plunger. She avoids all social media and doesn't even have her own sizzle reel; googling "Rose Wood" will mainly yield information about the fine timber after which she takes her stage name. (In addition to her performance work, she runs a furniture restoration studio in Manhattan.)
"One night, I emptied what appeared to be a used condom on the expensive shirt of a man sitting near the stage," Wood says. "The man was a prince of a Middle Eastern country. In his country, a transsexual, once discovered, would very quickly die a painful death in a prison or there on the street. He could have argued that he shouldn't have to pay his bill, but he told the manager that it was his best night in a club."
---
Watch: Who's Afraid of Vagina Art?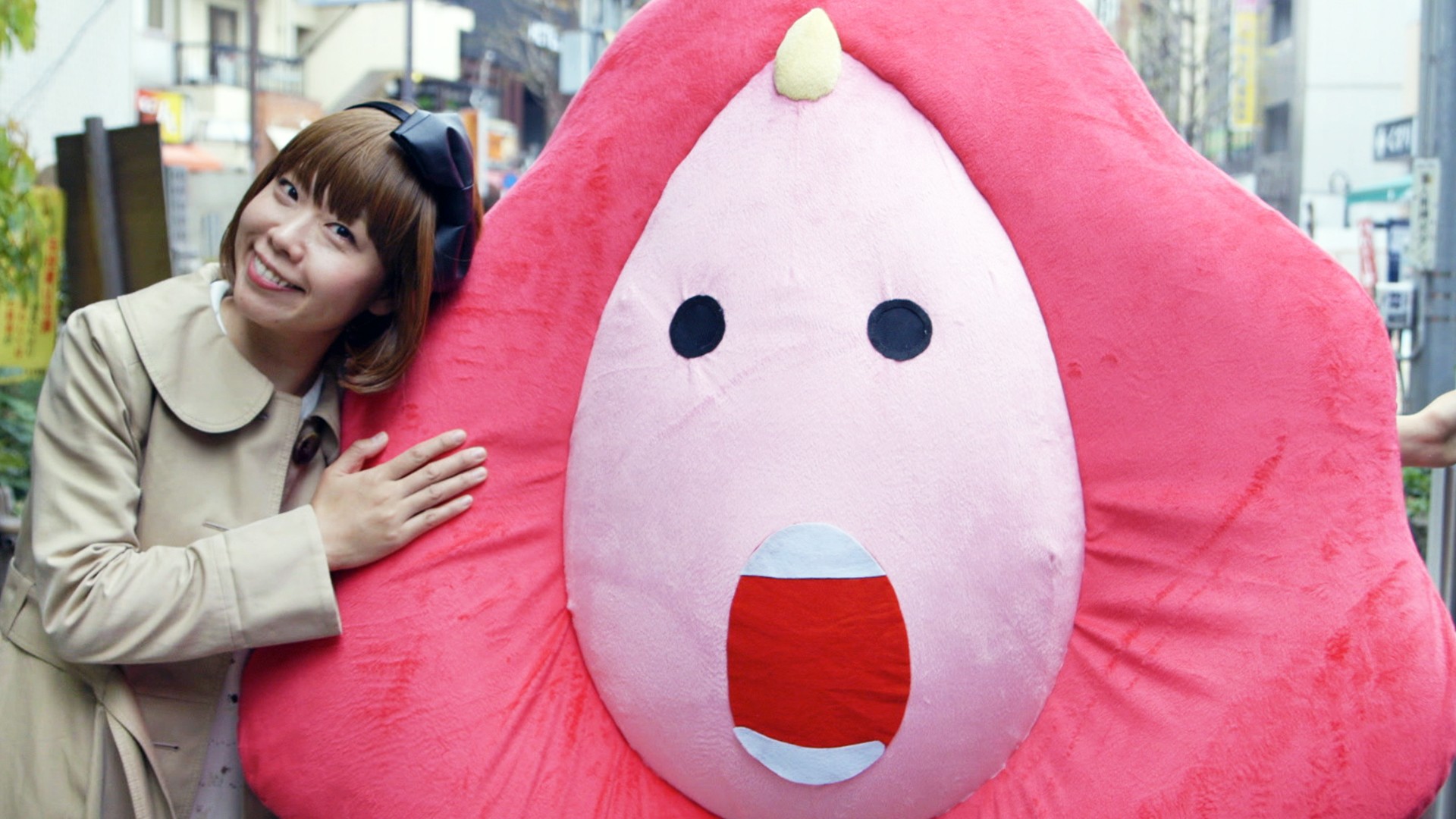 ---
Over the years Wood has been lauded in queer performance scenes as a vocal trans advocate. (In the film, she states that she identifies as neither man nor woman, though she does use female pronouns.) Directed by filmmaker Helle Jensen, Miss Rosewood captures some of her most jaw-dropping numbers—including an act that involves setting her penis on fire—while also offering revealing interviews with Wood's ex-wife and stories of a brother that bars his children from speaking to Wood.
Spanning almost a decade of Wood's life, Miss Rosewood follows her everywhere from her father's home in New Jersey to her apartment at the Chelsea Hotel in Manhattan, where perhaps the most painful moment of the film takes place. Wood tearfully calls Jensen to report that her first breast augmentation procedure was a disastrous failure due to infection.
Jensen first met Wood at a yoga center in Manhattan in the late 90s, but it wasn't until 2008 that she first saw her perform at the Box in an act that saw Wood pull a bloodied tampon out of her anus, before giving it a playful kiss. "After Rose's show I stopped in front of a bathroom mirror, looked at myself and said out loud, 'I am not the same person I was this morning,'" Jensen tells Broadly.
She went back to Hollywood but couldn't stop thinking about her friend back east. When Jensen proposed a film, Wood stipulated only one proviso: "You have to promise that after the filming, we'll still be friends." They soon began filming in New York, London, and Las Vegas.
Jensen's favorite Rose Wood routine involves Wood, who at one point considered rabbinical training, dressed as a member of the Hasidic tradition, dancing and breaking matzahs on her head. It concludes with Wood—wearing only a prayer shawl draped on her shoulders and leather fetish gear—inserting a bottle of Manischewitz wine into her rectum. The performance left even Sacha Baron Cohen scandalized. "It messes with how we understand being religious," Jensen explains.
In March of this year, both Wood and Jensen traveled to the film's North American premiere at Premio Maguey, the Guadalajara Film Festival's LGBT division, where they won the Honorific Mention and the Audience Award. Wood also accepted the Queer Icon Award and breathed back tears as she paid tribute to trans friends who fought in the Stonewall riots.
After the film, new fans waited for a few nervous words and the requisite selfie with a grinning Wood. "The gratitude I saw in them was the same gratitude I feel for those giants who inspired, protected, and taught me with their beautiful and generous spirits," Wood says.
It was in Guadalajara that Wood saw the film in its entirety for the first time. "Seeing the film on a big screen was like getting hit by a truck Some excruciating moments were there in front of me, moments you push back into the caverns of your mind. Remembering the physical and emotional pain of those years all in the space of an hour was like getting covered with cuts from some unseen blade. I just laughed, winced, and cried."
Jensen's project provokes us to think about how we're socialized to understand gender, art, identity, and individuality. In the film, NYU historian Joe Jeffreys describes Wood as "an obscenity wrapped in a perversity," linking her to Divine, Leigh Bowery, and GG Allin. But with Wood there is a science to her art. Sophia Urista, a past Mistress of Ceremonies at The Box, recalls Wood's perfectionism after a decade of working together: "Her art comes first. Whatever she's doing on stage that night, you can just see it brewing in her brain."
As the film travels the globe, Wood still takes a casual approach to her burgeoning fame. "The film has its life and I have mine," she says, "My work is performance, and is something very immediate and ephemeral." I ask Wood how she would acclimate to larger audiences beyond her usual intimate Box crowds. "Fame may well benefit the film, but for me, it would be a burden," she says. "I'd like people to experience what I do without expectation. Fame would only diminish the pleasure that I can give others. No thanks!"