Image: Motherboard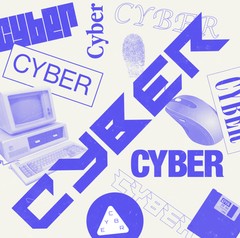 Hacking. Disinformation. Surveillance. CYBER is Motherboard's podcast and reporting on the dark underbelly of the internet.
On Tuesday a Finnish court ruled that chat messages secretly gathered by the FBI from encrypted phone company Anom can't be used as evidence against two particular suspects, according to a report from Finnish outlet Iltalehti. Although the ruling only directly addresses the prosecution of two people, the ruling could have a knock-on effect on other prosecutions against other alleged criminals who used Anom phones.
Anom was an encrypted phone company whose convicted drug-trafficker owner provided it to the FBI in 2018. As the company grew with customers around the world, the devices surreptitiously sent a copy of every message to the FBI and Australian police. This June, authorities went public with the operation and made hundreds of arrests, including of alleged high volume drug smugglers. At the moment, various courts around the world are handling the prosecutions of these alleged criminals.
Earlier this year Motherboard obtained one of the Anom phones from the secondary market. The Anom communications app itself was hidden inside the phone's calculator application, and also had a dummy operating system filled with bogus apps that could be used to convince a casual observer the device was an ordinary phone.
Do you know anything else about Anom? Were you a user? Did you work for the company? Did you work on the investigation? We'd love to hear from you. Using a non-work phone or computer, you can contact Joseph Cox securely on Signal on +44 20 8133 5190, Wickr on josephcox, OTR chat on jfcox@jabber.ccc.de, or email joseph.cox@vice.com.
This specific ruling centres around Finnish rapper Ville Virtanen, who allegedly planned to give 10,000 euros to a drug leader in Spain, and Kalle Kallonen, charged with money laundering. Virtanen's defense argued that the Anom messages were acquired via a secret, coercive measure under Finnish law, according to the Iltalehti report. The use of that sort of additional information requires the most severe sentence for the particular offense to be at least three years imprisonment. But the maximum penalty for money laundering in Finland is two years, the report adds. The district court found that the Anom messages had been obtained illegally from the individuals in Finland and Spain, and the correct permits required for the surveillance were not applied for, it reads.
The prosecutor said he will appeal the ruling, the report adds.
The case has some similarity to that of Encrochat, another encrypted phone company. Last year French police hacked into thousands of Encrochat phones to secretly siphon users' messages. Some defense lawyers then questioned the legality of the operation, and whether the messages could be used in court. In the UK, a judge ruled the messages were admissible.
Subscribe to our cybersecurity podcast, CYBER. Subscribe to our new Twitch channel.