Michael Tran / Getty Images
Should the Patriots win Super Bowl LI on Sunday, Tom Brady would become the only quarterback in history with five championship rings. (Even if they lose, the game still marks Brady's seventh trip to the Super Bowl.) But the 39-year-old Brady has no plans to retire soon—in fact, he's on contract with the Patriots through the 2019 season, and he only seems to be getting better with age. When the Boston Globe and STAT News collaborated on a feature that analyzed him from head to toe, they called him "something of a biological miracle." When Brady joined Instagram on January 7, Yahoo Sports called it "the latest extension of the brand that is Tom Brady." But what is the Tom Brady brand? It's more than just the chronicles of one of the greatest football players of all time married to the world's highest-paid model. Increasingly, it's TB12 sports, Brady's joint venture with his controversial "body coach" Alex Guerrero, who was the subject of a Federal Trade Commission complaint for making false claims about supplements being able to cure cancer and for faking being a doctor. (Guerrero had to pay a $65,000 fine and was barred from referring to himself as a doctor ever again.) With TB12, Brady is the heir apparent to the mantle of celebrity-purveyor of woo, currently held by Gwyneth Paltrow. Her lifestyle site, Goop, is the preeminent destination for pseudoscientific wellness advice. Rather than embracing the more likely explanations that his success comes from being dedicated as hell to working out and eating well and, let's face it, being genetically blessed, Brady is crafting a story suggesting that his mythical status is the result of eating an alkaline diet and wearing high-tech pajamas. He's said in multiple interviews that he wants to share the TB12 philosophies with the world, and he's well on his way to becoming a lifestyle brand.
On the TB12 site, you can buy branded sweatshirts and medicine balls, but more interesting is the nutrition section, which lists protein powder, liquid electrolytes, snacks, and a $200 cookbook—sorry, "nutrition manual"—that outlines the principles of his much-maligned diet. You know the one: The veritable bullshit buffet of non-GMO, gluten-free righteousness that contains no tomatoes, peppers, or other nightshade vegetables, no mushrooms because they're a fungus, no fruit (besides bananas), and no white sugar, white flour, caffeine, or dairy. Anything that is permitted to pass his lips is organic. (The TB12 snacks, by the way, are raw, vegan, organic, gluten-free, and dairy-free and cost close to $40 a pound.)
True, many of us could stand to cut back on white sugar and white flour. And studies have shown that organic foods can have more nutrients and antioxidants than conventional, but experts are hesitant to recommend that everyone switch over entirely. While organic dairy and meat has more omega-3 fatty acids than conventional, skeptics say that the increases are small enough that they might not impact your health. People should instead focus on eating the recommended amount of produce every day rather than worrying about whether it's organic. But by subscribing to dietary principles like gluten-free, non-GMO, and nightshade-shunning macrobiotic—which have absolutely no nutritional or health advantages (unless, in the case of gluten, he has celiac disease)—Brady is devaluing all of his advice by association.
The man professes to have never drunk coffee nor eaten a strawberry. (Brady was dragged mercilessly for seeming to be proud of the fact that he'd never eaten one of the best fruits known to man.) He will publicly eat candy, but only if it's non-GMO and reduced sugar and he's being paid to do it on Facebook. And he will, of course, wear a TB12 shirt. Brady says his diet is one of the reasons he's been so dominant. As he told the Cut in September:
"I'm 39 and I get to play football for a living. There are not a lot of people who get that chance. Part of that is because of the way that I treat my body. There are not many people who get to play for as long as I have, and I want to be able to show the next generation of athletes that if you follow certain routines and you're disciplined in certain areas, then you could get to do this, too."
Yes, in this study of one, his diet is 100 percent successful. The fact that Brady is talking with women's lifestyle sites at all speaks to his desire for broader appeal. (It also speaks to the fact that he has more sponsors than you have fingers; the above interview was on behalf of Ugg boots. In May, he talked with Parade about sleep to shill for a new line of ultraluxe Beautyrest mattresses.)
---
Watch More From VICELAND: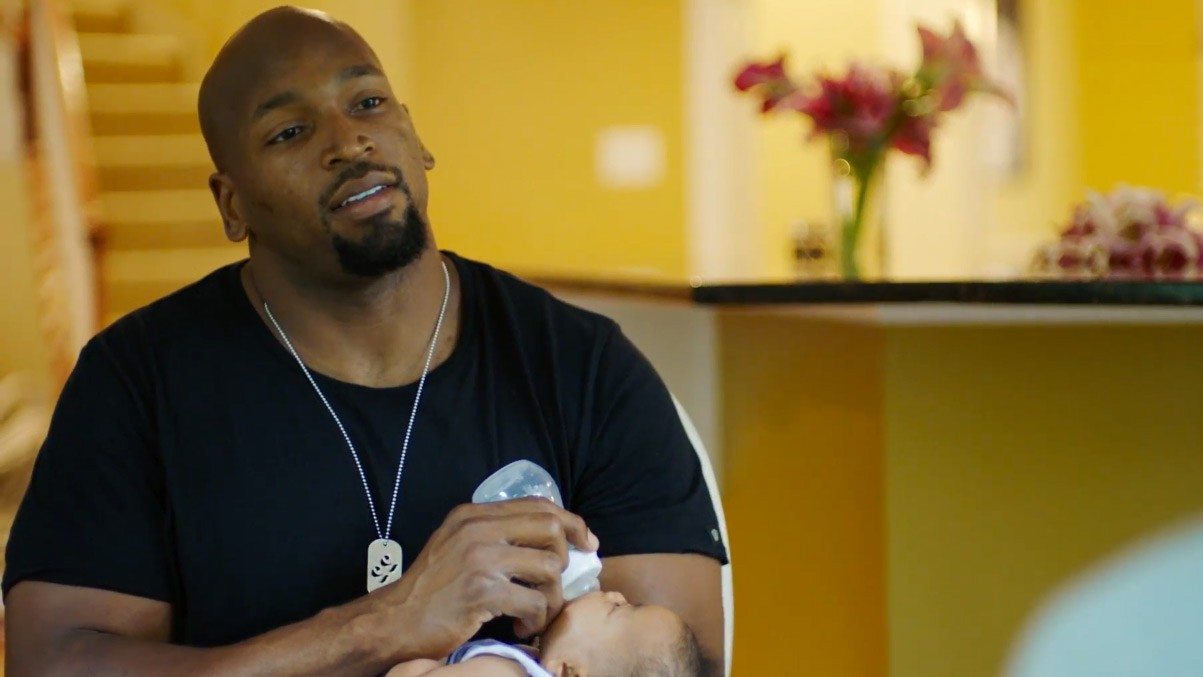 ---
Brady knows he has critics, including people who are seriously skeptical about his business partner, Guerrero. When Brady appeared on a Boston radio show three days after a scathing 2015 Boston magazine story about the FTC settlement, he defended his trainer and reiterated that his routine works for him, while also doubling down on the woo factor. "So much of my diet is based on an acid-alkaline principle, which to me does reduce inflammation in my body," he said. Robert Young, the man behind the alkaline diet was convicted in 2016 for practicing medicine without a license and is now facing up to three years in prison. "I think what I'm trying to do is communicate ways to all athletes—young, middle-aged, older athletes—ways that have worked for me, and that have proven over the last 10 years to be a very sustainable and very holistic approach to taking care of your body so that it can perform…And a lot of it is different philosophies and different theories. And a lot of people do what's right for them," he said, before adding, "Now you guys may think I'm full of crap, but the proof is what you see on the field. That's what I say." The new-philosophy argument is reminiscent of the language that Goop slaps on salacious contributor posts about bras possibly causing breast cancer (they absolutely do not) and shoving jade eggs up your vag for better sex (a concept that was roundly criticized), but yet somehow did not appear on a listing that recommends getting a vaginal steam (yet another terrible idea). The Goop disclaimer says these stories are meant to "highlight alternative studies and induce conversation" and are "for informational purposes only," even if written by a doctor. Like Paltrow, Brady is simply presenting different theories—and then trying to make money off them. (Her site sells the jade vagina eggs it was accused of irresponsibly promoting.) It's highly unlikely that Brady would ever publish sex tips or a guide to Paris, but among certain circles the man can do no wrong and lots of young athletes would buy something just because Greatest QB of All Time Tom Brady says he uses it.
And he's getting worse. In early January, his apparel sponsor Under Armour unveiled Brady-inspired "sleepwear" (read: pajamas) at the Consumer Electronics Show in Vegas. UA Athlete Recovery Sleepwear has a bio-ceramic print that harnesses something called far infrared energy to allegedly reduce inflammation—Brady's arch nemesis—and help your body recover faster. The packaging lists Brady's six tips to a better night's sleep, which is really five tips that you've already heard before, and, hilariously, another plug for the jammies. The package also boasts that the sleepwear was "engineered with TB12 recovery technology." Under Armour says they've tested the product and they're confident in it, but a sports medicine doctor at Boston Medical Center told the Boston Globe that any differences are probably the result of the placebo effect. (It's like the Jedi mind trick, he said.) In a promo video, Brady sounds like a press release that way over-promises on the results of a new study. He says: "Without the sleepwear, I don't really feel like I would be able to achieve the things that I have done and hope to continue to do." The long-sleeved shirts and pants sell for $100 each. Take a look back at that Instagram account and scroll down to the first picture he posted. It's no coincidence that in Brady is wearing a TB12 baseball hat in that photo, or that the logo appears in four of the 15 others he's shared so far—it's a highly calculated move. This is a man building his dubious lifestyle empire.
Sign up for our newsletter to get the best of Tonic delivered to your inbox.