As a person of color, there are a lot of troubling statistics that make your experiences feel like just a number on a spreadsheet. But two activists are bringing these hidden figures to the forefront.
Yeshimabeit Milner and Lucas Mason-Brown are the co-founders of Data For Black Lives (D4BL), an organization that compiles facts and figures to try to makes sense of black people's individual and collective experiences as an act of social and political resistance.
Milner says the roots of D4BL began when she and Mason-Brown were still students at Brown University when they tried to create an independent study class called "Radical Equations." Although the pair never got their class greenlit, Milner challenged Brown to think about the political implications of his work as a mathematician, and he pushed her to think about ways to present social justice that's measurable and non-debatable.
"We want people fundamentally to see data and tech not to be a weapon used against them."
D4BL's credo is to use data as a form of protest during a time when "discrimination is a high-tech enterprise." Citing examples such as Redlining which historically promoted predatory lending and predictive policing that targeted black and Latino communities, D4BL asserts that data is often used as a weapon against people of color. The mission states, "Data for Black Lives is a group of activists, organizers, and mathematicians committed to the mission of using data science to create concrete and measurable change in the lives of black people."
Milner studied under Alicia Garza, a co-founder of the Black Lives Matter Movement, but feels passionate about the difference between D4BL and the BLM movement, "We want people fundamentally to see data and tech not to be a weapon used against them and one to create real change," Milner told VICE Impact.
But data is often an ambiguous term roughly referring to "numbers" or statistical information. Still, Milner describes it in a way that purposefully broadens the lens.
---
Check out more videos from VICE: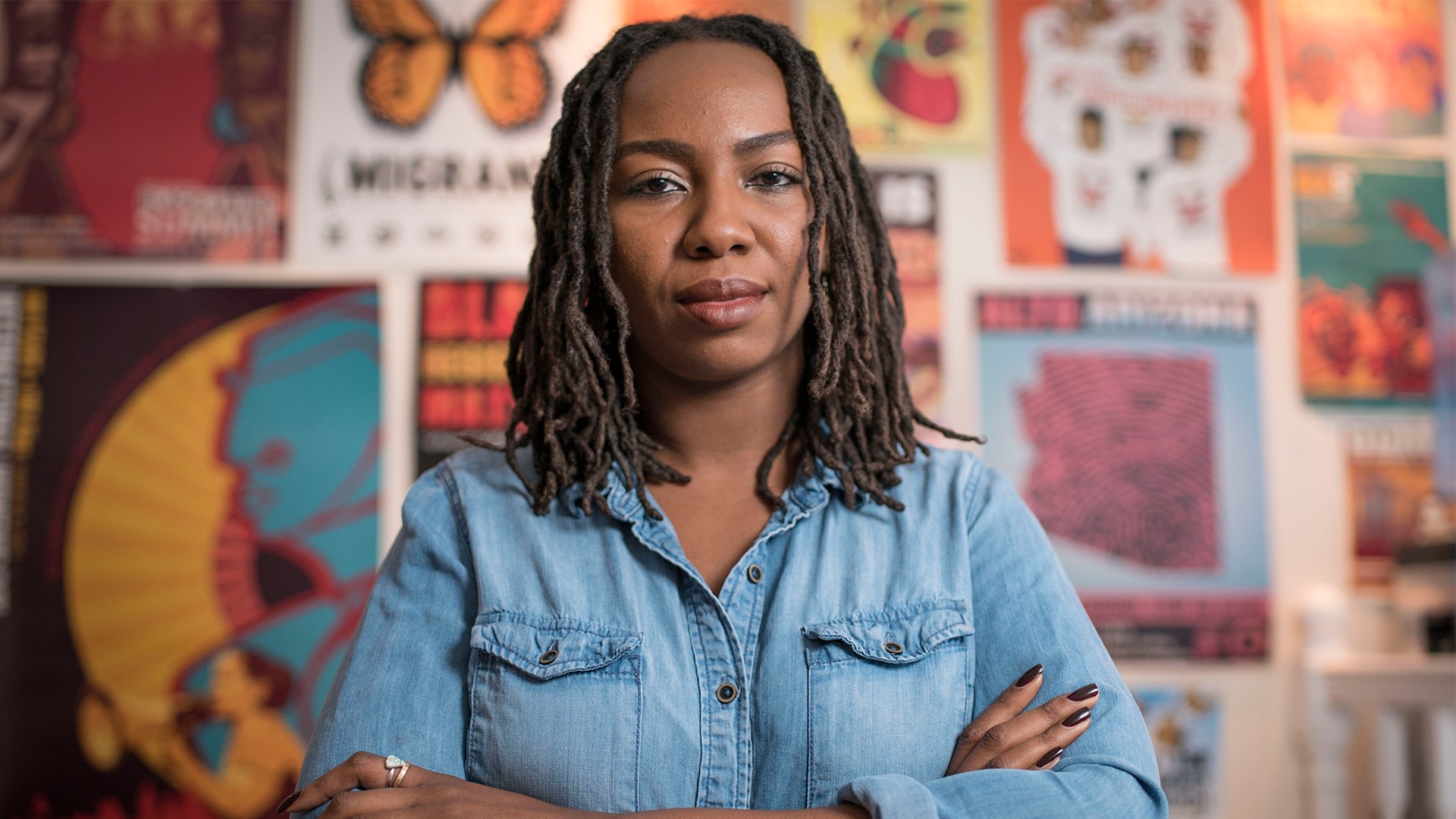 ---
"I think there's a lot of ways that we can categorize data," she said. "There's a traditional understanding or numerical points in time and space organized in spreadsheets. There are also surveys. But part of what we are doing is a shift."
For Milner, observation or everyday lived experience is also data. On issues like police brutality, Milner stressed it's seen as not enough for one black person to be killed by the police. However, with more names like Michael Brown, Trayvon Martin and Philando Castile added to the list of fatalities -- these lived experiences becomes compelling data.
As an organizer, Milner took the experiences she's had in the field as a community organizer at the Power U Center for Social Change and has shaped D4BL's methods of data application. Even as a high school student Milner had a knack for relating personal experiences to statistics and trends. Growing up in Miami, Milner recognized how her classmates were often suspended or booted from class for minor offenses, such as forgetting their ID.
There's a disconnect between communities of color and the data about them.
In 2007, still in high school, Milner surveyed over 600 of her peers in Miami-Dade County and helped organize students with the Power U Center For Social Change to speak out about how black and Latino students were suspended and/or disciplined at higher rates. The question Milner and Miami-Dade students sought to answer was based on experiences they knew too well. "We wanted to prove that we could change these policies—I'm not getting suspended because I'm a bad kid —I'm getting suspended over a bigger issue," she said.
Milner also sees the importance in making data less about numeric mumbo-jumbo and actually accessible for the communities that their group is trying to reach. Before she helped found D4BL, she helped create a comic book based on those surveys to better relate to young people of color. "There's not too many people who understand how it should work or what data should include. Number crunching is only part of it. There's a role that media and communication play," she said.
Milner said that there's a disconnect between communities of color and the data about them. For instance, in Boston, a police commissioner stated there were 14 fewer homicides in 2015 than there was the year before. But for members of inner-city Boston, Milner identified that this data, or the way it was presented, normalized violence in the community that often left people asking "what now?"
Now, five months away from hosting Data For Black Lives' (D4BL) first conference at MIT, their focus will be bridging that gap in Boston. This is D4BL's opportunity to bring together computer scientists, activists, engineers and organizers to talk about issues like maternity mortality rates, gerrymandering and police violence.
Set for November, the conference will test crowdsourcing ideas and solutions on challenges in the black community and debut the organization's digital platform. The goal is to continue building what Milner called an "army of scientists," who can stay connected, share their findings, pitch new ideas and host hackathons.
Data For Black Lives isn't a new concept, but Milner said, "We are painting a new future for black lives. No matter what we call it, we are filling a really urgent gap. Putting together those four words has unleashed people's imaginations."