Photo by Karston "Skinny" Tannis. Images courtesy of Ashley August
Ashley August believes she's winning when she gets rejected for an acting role. With her gap-toothed smile and bellowing laugh, the 24-year-old said merely getting a shot is an accomplishment, because her "instrument," what she refers to her body as, is being seen in spaces where fuller figures, wider noses, and kinkier hair aren't always present. "I'm winning by being myself," August told me proudly as we sat in my living room dissecting her unconventional career path. In many ways, August's story coincides with the average aspiring actor's tale. She's often told she doesn't have this or that quality to land a role. She doesn't get a callback. Occasionally, she's whitewashed completely—an act the Belizean Brooklynite does not take lightly.
Ironically, while attempting to become different characters over the years, August found another creative outlet, one in which her only option involves being herself. As a spoken-word artist, August is quite raw. Her comedic screams about having an anxiety attack and calling it, "Just being regular," make audience members not only roar with laughter but nod their heads in agreement. Her solemn woes of navigating her romantic life as a plus-size woman resonate to the point of discomfort. But it is her vivid, colorful anecdotes about being an average black girl from Flatbush, Brooklyn, that make her sound like a modern equivalent of Chantel Mitchell, the around-the-way girl from Leslie Harris's acclaimed 1993 film Just Another Girl on the I.R.T.
August fearlessly brings her unbridled brand of black girl magic to each stage, audition, and microphone she approaches. At 14, she starred in the off-Broadway production of Love: A Circus in Three Acts. By 19, she was New York City's Youth Poet Laureate and went on to star in the spoken word show Verses and Flow. At 23, she became the MC of the Bowery Poetry Club's weekly slam nights. She's competed in every poetry slam you can think of, from Women of the World to the National Poetry Slam. This year, you'll catch her playing a poet alongside Maggie Gyllenhaal and Gael García-Bernal in the independent film The Kindergarten Teacher, which made its debut in January at the Sundance Film Festival. Not to mention August did this while being followed for over a year for the forthcoming slam-poetry documentary Don't Be Nice. It begs the question: Why isn't Ashley August a household name?
While sipping water from a red plastic cup at my coffee table, the charismatic August told me how her uncompromising blackness informs her poetry and propels her acting aspirations. Although her identity simultaneously gets picked apart by some casting directors who still feel like Afros, slang, and a curvy shape are too much, August explained how pursuing her acting dreams has become more of a defiant act than ever.
VICE: How did you get into spoken word?
Ashley August: I started writing when I was really young. I thought having a diary was a cool thing. So I went to the 99-cent store and got myself a little diary, and I wrote all of these confessional stories in it. At the time, I didn't feel like I had a place to be heard. So I'm like, OK, I'm gonna write. Nobody can tell me I can't write this, 'cause no one can tell me no. No one can say, "That's not true." No one can discredit me of my stories, so I'm just going to write it down, and I'll leave it in there. Soon after that, it became not just a story, not just a journal entry, but it kind of had a rhyme and a flow to it. I started calling it hip-hop. I always knew I wanted to be an actress, so writing came about in the midst of that dream. My way of coping, my way of navigating the world, was always to write. Even at that young age, I knew that was really important for me to be the master of my own visibility.
Describe your poetic voice and what you write.
My voice is very unfiltered. There's no covering up what I need to say—I just say it. I talk a lot about race, a lot about body image, a lot about relationships. As someone who's navigated predominately white spaces often, has been called out by name, has been called "nigger," has been told I'm a "ghetto black girl," has been told I won't be shit because of where I come from because of what I look like, it feels like it's my job to speak on those things when given space, or to take up the space without permission. It just feels so necessary for me to say, "Yo, this thing is still going on," and it's still affecting the way that we progress and the way that black women move through the world. It's hard when somebody tells you that the thing that they don't like, the thing that they don't fuck with is, the thing you can't change about yourself.
Has being an Afro-Latina affected your work as an actor?
I worked with a Latin-based outlet on a video, and I was going to be the main girl. They sent me the breakdown for the character and all that. I was so excited. I walked into the room with someone I knew, but she had more of the look of what a Latina "should" look like—she was very, very, very light. She even told me she hated when people said she was white. You'll see on the telenovelas, they're white-passing people who speak Spanish, so this moment for me was like, Yes! My kinky hair and my wide nose and my big lips will be in this video. We get to the set, and they position the other girl where I was supposed to be in the video, and then they feed her the lines that they told me to prepare. I'm thinking, Damn, I thought y'all would understand. She's stumbling through the words and trying to figure it out. She's saying, "I've never done this before. I've never acted before." And they're like, "It's OK, sweetie." I'm thinking, This is my whole entire life. This is all I've ever wanted. I thought this was also an opportunity not only to do the thing that I love, but to show up for the people who I love and to be that representation even if it's just for a three-minute video. And they just fed her my lines.
What did you end up doing?
I played who she was gonna play, which was someone who had no lines and who just looks into the camera and gives attitude. They kept telling me, "More attitude. More sassy." I'm thinking, Y'all are Latino people. We don't say 'more sassy.' We know these are words that white people utilize towards us to say, "blacken it up." That's what they were doing to me. I told the girl later that I was hurt by it, and she was like, "I get it, 'cause I understand what it's like when people just think I'm white." But it's not the same. People want you to be white. They don't want you to be me.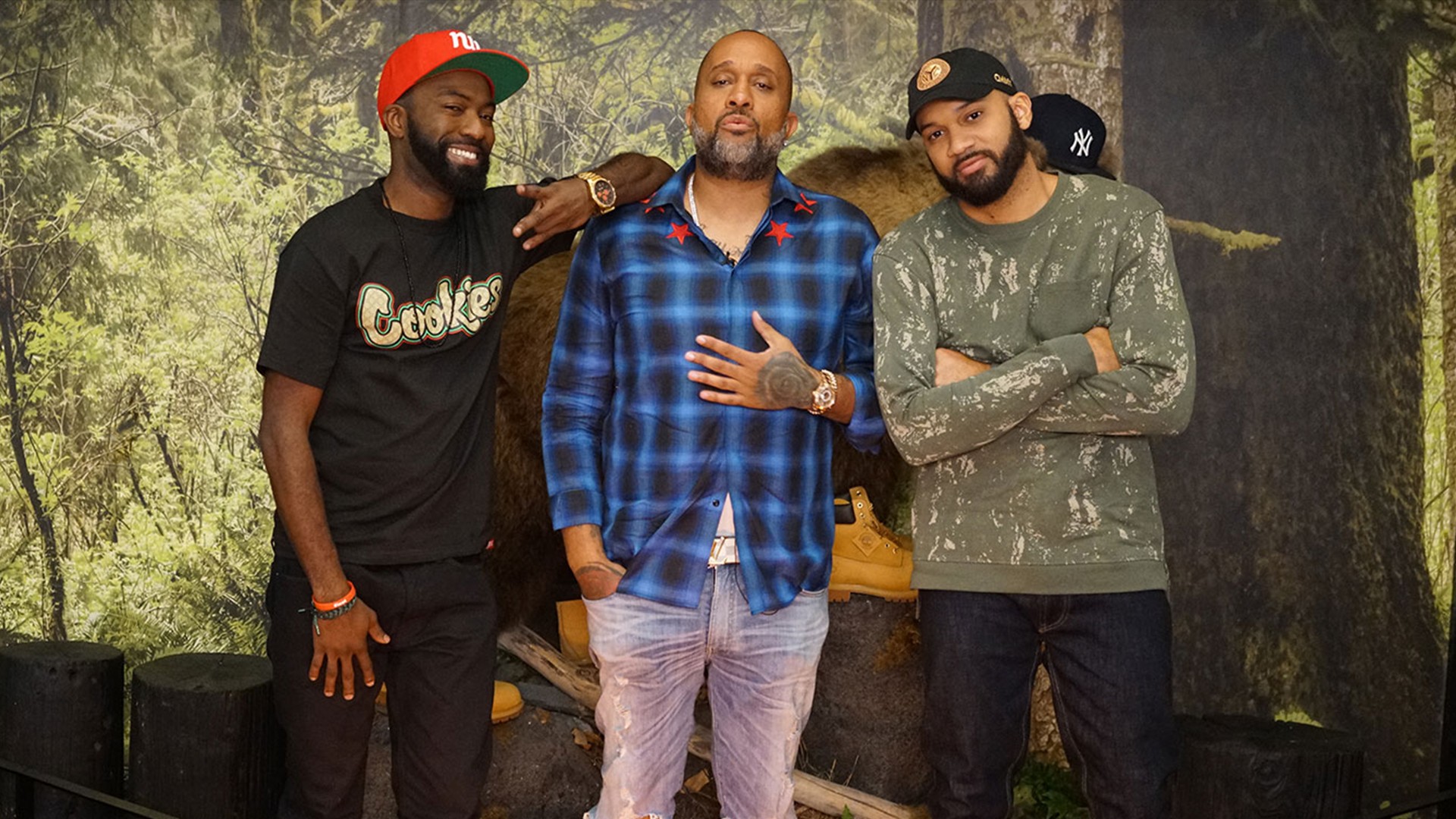 Who are you when you're on the stage?
When I'm performing poetry, I'm my most calculated self. I know exactly what I'm saying. I know how it's going to sound—to an extent because every performance is different—and I allow room for that to happen. I'm confident because I know the thesis of my speech. I know I'm gonna walk in and say everything I want to say. I think I'm confident, even when I don't feel confident. I can feel insecure, and people will say, "I would have never known." And I'll say, "Because I'm a black woman, and I always have to act like I got my shit together because the world expects me to fail!" The lights of the stage turn me on, and it feels amazing. I feel like my truest self. This is what I'm supposed to be doing. Sharing the message of the work that I've created also makes me feel like a good politician. I'm here for the people!
So why pursue a career where you have to become someone else?
Poetry is a place where you get a lot of praise and a lot of hand claps for you being you. No one really wants to see you imitating someone else. I'm taking that lesson from poetry with me into the theater, film, and TV worlds. Knowing what I look like, where I come from, and all of my identifiers in one body, to see that on the screen for me would be a big feat. But I also know there are so many other people who look like me and need that representation in an easily accessible place. Not everyone is gonna go to a poetry slam or watch a YouTube video of someone doing a poem, but TV and film are a lot more accessible. Acting is my radical act.
What projects are you working on this year?
Last year, I was invited to a poetry slam at Busboys and Poets in Washington, DC, and I won. I was the first woman winner. They're inviting me back this year for a big slam where they're bringing all four of the winners to slam against each other for $10,000 and a trip to Paris to compete there. I'm trying to beat all these men and go to Paris and live my very best black-ass life! I'm working on a book of poetic monologues for young people of color who speak the way that we speak and the way that we've grown up. When I auditioned for theater programs, I didn't find monologues that sounded like me, or that I could relate to. But all of their applications say, "Find something that feels like you." With this book, my goal is to put our voices on blast—and that is the Caribbean voice, the Spanglish voice. The work that we have to do when reading Shakespeare is the work that I want white people to do when reading this book.
How about performance?
I've been touring doing spoken word, but I'm slowing that down now because of acting and how things are taking off. I'm up for a show right now. I can't say the network, but superheroes are involved. I would love to be a plus-sized black superhero from Brooklyn 'cause I already am a superhero! What! Don't tell me I'm not! I make $10 work. I can get me a bacon, egg, and cheese, an Arizona, a scratch-off ticket, and I still got money to take the train. That's a superhero right there. And then, yes, I'll save the world. Of course, I will. I'm also up for a play, so we'll see what happens with all of that.
This conversation has been edited for length and clarity. It is a part of VICE's ongoing effort to highlight the contributions of black women around the globe who are making a difference. To read more stories about strong black women making history today, go here.
Sign up for our newsletter to get the best of VICE delivered to your inbox daily. Keep up with Ashley August on her website.
Follow Alexis P. Williams on Twitter.