"The question of penile enhancement has been something that patients have asked for for years, but doctors have never had a good answer," says James Elist, a urologist and surgeon specializing in sexual dysfunction in Los Angeles. "Especially for men with small penises, fractured penises, curved penises, or general body dysmorphia."
And until recently, these patients were limited to a handful of options—many of which were ineffective and some of which could even cause long-term damage. Some, ironically, had the effect of shortening the penis, Elist tells me. In 1984, he was the first urologist to publish a journal article linking smoking to erectile dysfunction. Since then, he's been keenly interested in helping male patients live their best lives with their best penises.
Elist says that some of the first penile enhancement surgeries happened in the early 1990s when cosmetic surgeons theorized that they could cut the suspensory ligament of a penis to "free it up" and let it hang further outside the body. This was then paired with injections of fat, gels, or other fillers to pump up the penis and give it the appearance of girth. The problem was that cutting the suspensory ligament of a penis could actually cause it to retract into the body, thus shortening it. Furthermore, injected fillers had a habit of absorbing into the body—often unevenly. This left patients with lumpy, misshapen dicks.
In 1994, the American Urological Association adopted a policy that says that fat injection procedures to increase penile girth, and procedures that sever the suspensory ligament of the penis to make it longer, have "not been shown to be safe and efficacious."
Despite this official stance against penile enhancement, Elist says many patients still sought it out. Looking for a potentially safer way to satisfy the demand for penile enhancement, Elist looked to another cosmetic procedure for inspiration—breast augmentation. Cosmetic surgeons discovered over many years that the best material for breast implants was a cohesive silicone gel that won't rupture. Elist theorized that a similar material would work for penile enhancements, because it would have a lower failure rate and (crucially) could be removed if necessary.
So he developed what's currently the only FDA-cleared permanent silicone penile implant: Penuma, a silicone sleeve inserted under the penis skin which increases both length and girth of a penis in both flaccid and erect states. The $13,000 surgery takes place under "twilight" (a light form of anesthesia), takes less than an hour to perform, and is all done in Elist's sunny office. He says his patients can walk the next day and have sex within six weeks. The implant comes in sizes large, XL, and XXL ("Nobody wants medium," Elist notes). More than a thousand men have already undergone this surgery, and Elist cites a 95 percent success rate.
Elist is not just a new-penis-Santa for his patients, but for their partners as well. They've even written him letters and thanked him for giving them a better sex life. "I love when I unwrap the penis after surgery and I see their partner's smile," Elist says.
---
More from Tonic: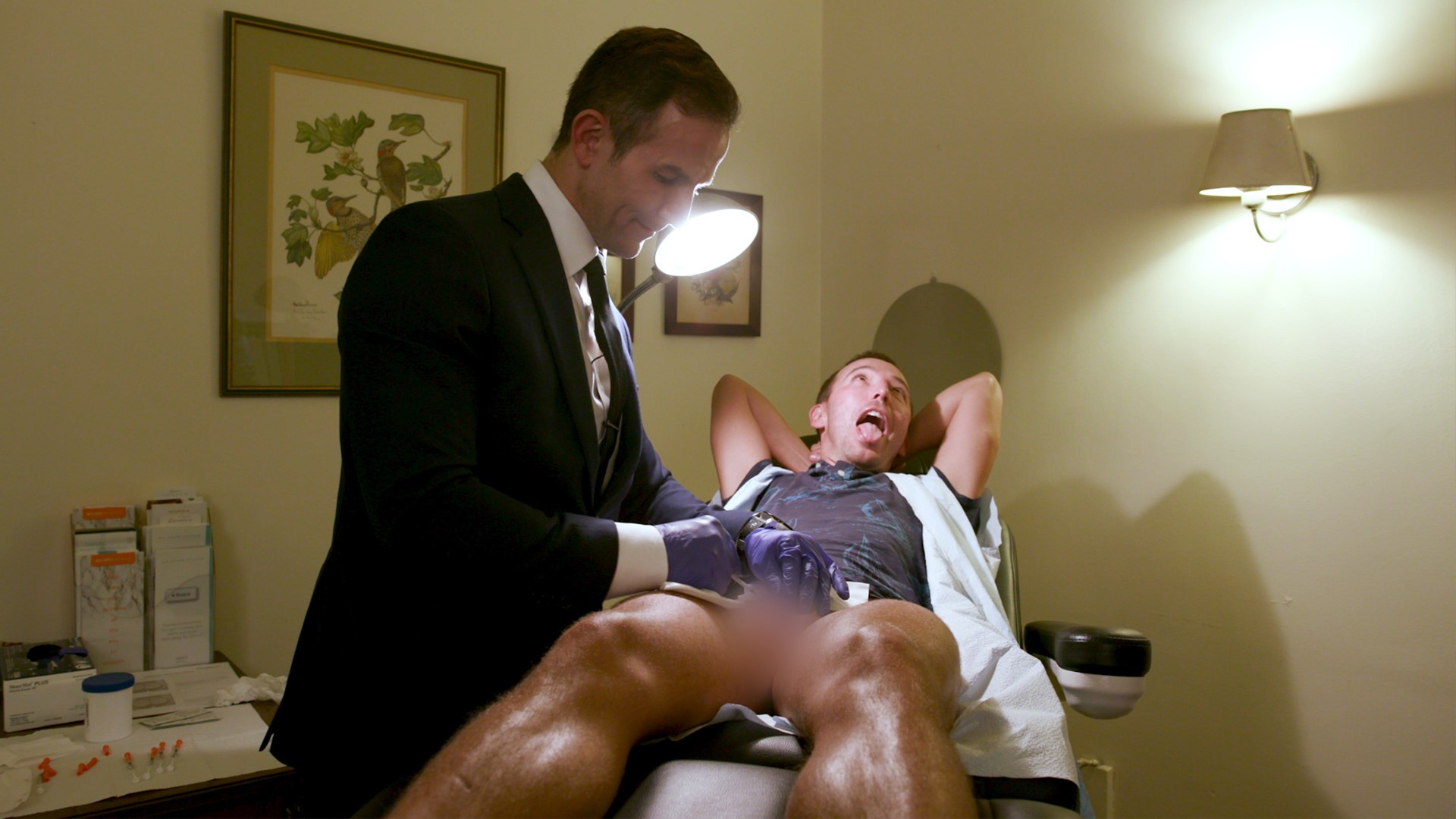 ---
Unfortunately, Elist can't help everyone who comes into his office. He's had patients who have sought out back alley surgeries in New York City, Miami, Tijuana, and Korea by doctors who are not urologists, or surgeons even—and some of these have gone terribly wrong. Recently, Elist had a patient come in who had received silicone injections in his penis at a tattoo parlor. But it wasn't medical grade silicone (or even a medically safe environment), and the patient was in tears because his penis was painful and oddly shaped. In these cases, Elist can do his best to fix the damage to the penis, but he can't perform cosmetic surgery.
Marcus Smith (name changed to protect the well hung) is a satisfied client of Elist's. Smith, a single, bisexual 64-year-old man living in St. Louis, sought out the Penuma simply for vanity. "You don't have to be naked to attract attention. I wear tight jeans and it shows," he tells me. "My sexual function is better than ever before. There is enough rigidity to my penis that if I lose my erection I can still carry on with sex. Don't look to this procedure as a cure-all, but it sure can be a lot of fun."
Elist's procedure does not treat erectile dysfunction, but it can work in tandem with penile prosthesis pump. One of the side effects of the penile pump is loss of girth, though, as the penis tightens around the pump. Elist has found it is safe and effective to add his implant around the penile pump, giving patients on-demand big boners.
Of course, this fairy tale dong comes with its disclaimers. "Patients need to be very careful," says Ira Sharlip, a San Francisco-based urologist with the AUA. He urges caution for anyone who seeks out penile enlargement, saying that patients should look into success rates of any surgical procedure and ask if infection or disfigurement are possible. Another pre-implant tip: Always check to see that any publications about the procedure are in respectable, peer-reviewed journals. "Penile enhancement is a tricky issue. The are are some very reputable urologists who do genital cosmetic surgery, but urologists are not generally trained to be plastic surgeons," he says.
Read This Next: 6 Things People Still Get Wrong About Sex