The former 'Access Hollywood' host says he sees "glaring" irony in the fact that Trump is president now.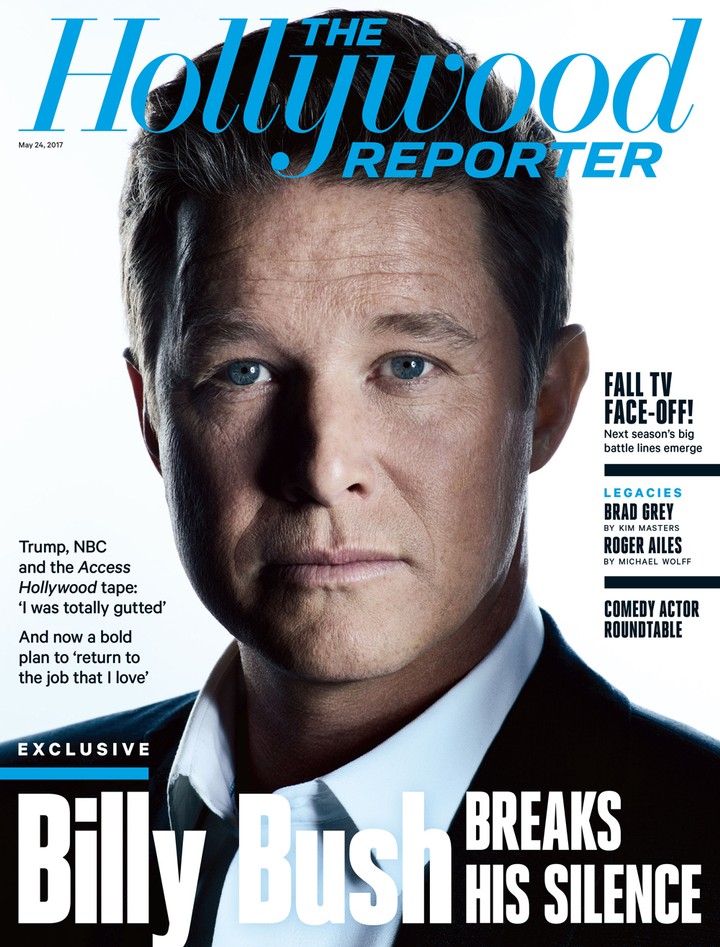 In a new interview with the Hollywood Reporter, former television personality Billy Bush spoke out publicly about the comments he made on the now-infamous Access Hollywood tape that caught Donald Trump bragging about grabbing women "by the pussy."
"I felt that, in that moment, he was being typically Donald, which is performing and shocking," Bush told the Reporter. "When he said what he said, I'd like to think if I had thought for a minute that there was a grown man detailing his sexual assault strategy to me, I'd have called the FBI."
The 2005 tape, which was released last October by the Washington Post, caught Bush and Trump talking about actress Arianne Zucker. From inside the bus, the two discussed Zucker's looks, before Trump said he could kiss and grab women because he's "a star." Trump later dismissed the tape as just "locker room banter."
"Looking back on what was said on that bus, I wish I had changed the topic," Bush told the Reporter. He added, "I'm in a lot of locker rooms, I am an athlete, and no, that is not the type of conversation that goes on or that I've participated in."
Bush told the Reporter that he's taken the last seven months to reflect on his words and is now ready to head back to television again. He's even reportedly working on a series that will "show audiences a deeper and more empathetic side to him." To work through the scandal, Bush said he spent time at a $5,000 healing retreat, walked across hot coals with self-help guru Tony Robbins, and addressed the comments with his three young daughters—including 16-year-old Mary, who reportedly called him in tears after the tape surfaced.
"It hit really hard," Bush said, "and I stopped for a second, and I said, 'I have no answer for that that's any good. I am really sorry. That was Dad in a bad moment a long time ago. You know me. I am really sorry that you had to hear and see that. I love you.' She needed to hear that, and I certainly needed to tell her that."
Sunday's profile is the first time Bush has opened up since the recording emerged at the tail end of the presidential election. After the tape surfaced, Bush was fired from NBC's Today, while Trump went on to win the presidential election.
"I will admit that the irony is glaring," Bush said.