Leon and Sondra Schlossberg. Photo courtesy of Leon and Sondra Schlossberg
Twenty years ago, a toy caused the world to collectively lose its mind.
Mostly fueled by the belief that they would eventually be worth something, people were willing to do almost anything to get their hands on Beanie Babies. This included armed robbery, violating international smuggling laws, and trampling children. A man was even murdered in a dispute partially fueled by Beanies.
Hundreds of millions of Beanie Babies products were sold. Sales staff at Ty, the company that made the toys, became millionaires, and Ty Warner, the company founder, became a billionaire. Many members of the general public became way, way poorer though, because it turned out that almost none of the Beanies would be worth anything once the craze ended. According to the book The Great Beanie Baby Bubble by Zac Bissonette, 99.5 percent of Beanie Babies are currently worth less than they were at retail (though that doesn't stop people from trying to sell them for as much as $65,000).
"Can you yourself imagine paying a thousand dollars for an item that someone bought for five dollars three years ago?" Leon Schlossberg told me. "It's crazy. But a lot of people did that."
Schlossberg knows something about Beanie Babies because the 69-year-old and his 38-year-old daughter, Sondra, have amassed what might be the largest collection of Ty products in the world. They have everything from Beanie Boos (which you would probably recognize as those big-eyed plush toys you've ignored in the impulse buy section of your local Walgreens) to Ty-branded hand sanitizer to limited-edition Beanie Baby credit cards. The estimated 23,000 Ty items they own have taken over their North Carolina house and also their lives—their shared dream is to obtain and catalog every Ty product ever made for TyCollector.com—their unbelievably comprehensive online database of Ty products—and, eventually, open a Ty museum.
Part of the Schlossberg's collection. Photo courtesy of Leon and Sondra Schlossberg
Neither Leon or Sondra have jobs (Leon recently retired) and estimate that they spend 50 hours per week on their collection each. "I spend all of my time working on documenting, organizing and finding new items for the museum collection," said Sondra. "When people ask me what I do, I answer, 'museum curator.'" Though Leon told me he'd been too busy with the collection to track how much they've spent on it, he estimated that the amount "far easily exceeds $125,000."
They've been working on the museum since 2005 and have already designed it, but Leon was unwilling to share too many specifics with me as "we don't want to divulge designs that might give someone else a jump on us and our ideas." But in emails, the pair said it will ideally be "equal in size to the average Sam's Club," with a small park outside featuring giant statues of Beanie Babies. Exhibits will be swapped out using a special type of interlocking shelf that the Schlossbergs designed themselves. They're hoping to have a McDonald's in the museum, due to the restaurant's link to Beanie Babies. There will also be a Ty reference library and a display on the life and accomplishments of Ty Warner. Entry will be free for children and around $10 for adults.
"It is likely a few of the exhibits will make it into the Guinness Book of Records," said Leon, though he didn't offer any specifics.
---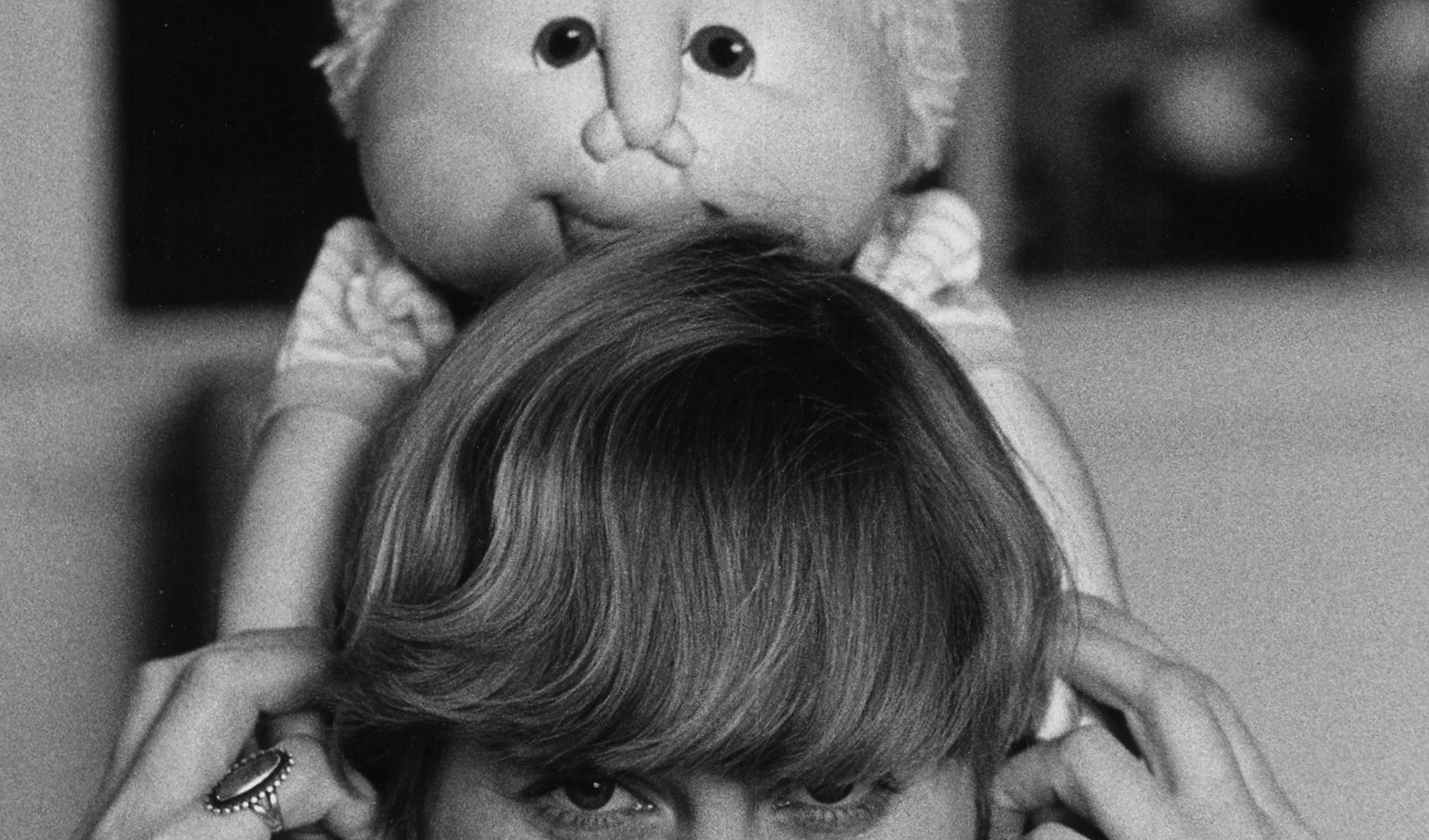 ---
I asked them multiple times why they liked Ty products so much, and got different responses. Sondra told me that she likes Ty because their toys make children happy in a way that she feels more technologically advanced toys do not. "We've sold some of our duplicates at bazaars in the past and when children browsing through the bazaar tables spot the Beanie Babies, they come running towards our table with excitement and smiles on their faces" she said. Leon said he's interest in the products because he's fascinated by the psychology behind people who are willing to pay inflated prices for things they collect.
The reason they set out on this monumental task seems almost besides the point now, though—they've gone much too far down this road to quit. "We started gathering reference materials on Ty products," Leon explained. "There were literally thousands of other Ty products. But the decision had been made and we continued to spend every available discretionary dollar on Ty products."
"That got costly, because we soon discovered Ty was introducing a few hundred new products every year," he added.
On one of the multiple websites they run together, Leon once wrote: "Sondra and I are the greatest team imaginable. She is my best friend, my partner in a variety of business endeavors and the inspiration for almost everything I do or write."
"Before the Beanie Babies took over our lives, we had plans to open a bed and breakfast or possibly a small restaurant somewhere as my retirement venture," Leon told me. "As the Ty collection got bigger and bigger, the bed and breakfast idea just faded away."
The two of them used to vacation together, but today they spend their time and money scouting potential museum locations. "We've visited Reno, Nevada, Pigeon Forge and Nashville, Tennessee, and several areas in Virginia to look for prospective sites for the museum. We also checked out Asheville, North Carolina," Leon said. They have yet to settle on a spot.
At one point during our conversation, I asked if they thought the public would still be interested enough in Beanie Babies to visit a museum. The plush toys are, after all, currently languishing in some purgatory along with the Numa Numa guy, George Foreman Grills, and rage comics. They're so deeply unpopular that Rogue Toys, a toys and collectibles store with locations in Vegas and Portland, has a recorded message when you call specifying that they don't want to buy your Beanie Babies.
But Leon argued that Ty products never stopped being popular, pointing out the success of newer products like Beanie Boos and Teeny Tys. "It's like the Beanie Baby craze all over again, but this time worldwide," he said.
"Family and friends have been tremendously impressed with our collection," he said. "Several have expressed an interest in working for the museum after it is built."
When I asked how sure he was that the museum would happen, Leon was adamant that, in some capacity, the Ty museum will open. If not a Sam's Club sized mega museum, they would consider a smaller one. And in the unlikely event the smaller one doesn't happen, they will loan the collection to other museums.
"The museum will definitely happen," he said.
Follow Jamie on Instagram.
Sign up for our newsletter to get the best of VICE delivered to your inbox daily.