Easy Grain Salad Recipe
This simple salad can easily be made with just about any vegetables or grains you have laying around in your fridge or pantry.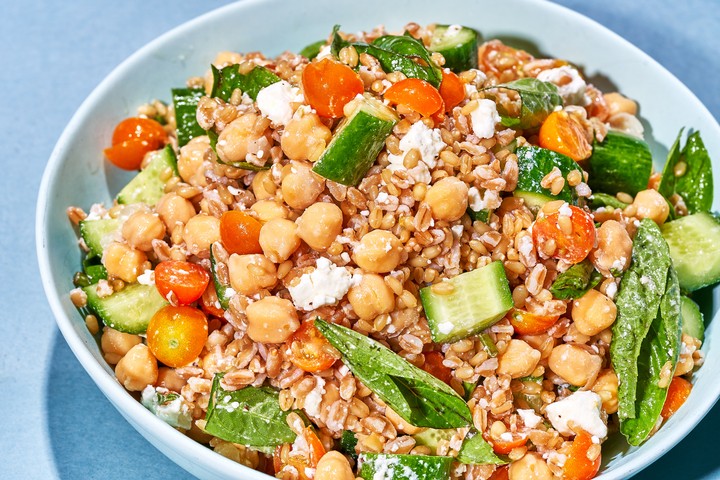 Photo by Heami Lee
Servings: 6
Prep: 15 minutes
Total: 35 minutes
Ingredients
1 cup barley
1 cup farro
2 cups cooked chickpeas
2 cups roughly chopped parsley
1 cup basil (or tarragon, or fennel fronds, or mint, or whatever soft herb is available)
1 cup crumbled feta
1 cup sungold tomatoes, halved
1/4 cup olive oil
3 tablespoons white chardonnay vinegar
3 medium cucumbers, cut into 1-inch pieces
1 lemon, zested and juiced
kosher salt and freshly ground black pepper, to taste
Directions
Bring a medium saucepan of generously salted water to a boil. Add the barley and farro and cook until tender but still with a chewy bite, about 15 to 20 minutes. Drain and let cool slightly. Transfer to a large bowl with the remaining ingredients and season generously with salt and pepper.
Stories