Drag queen Lulu Luscious poses with a fan at this year's DragCon. Photo by Rodin Eckenroth/WireImage
Last year, RuPaul told ABC News that he thought neither he nor Drag Race, the televised drag competition he's hosted for nine seasons, could ever go mainstream.
"I think that I haven't been accepted in mainstream media outlets… because the only way they could actually have a conversation with me is to make fun of me, or if they could somehow make a joke about what I'm doing," he told Dan Harris.
Too late, Queen.
This year, Viacom, the media conglomerate that owns Logo, the LGBTQ TV network that previously hosted Drag Race, moved the show over to VH1, a channel with much higher viewership. Since then, ratings haven't just improved, they've surged, with the show becoming the number one non-sports cable program among the coveted 18- to 49-year-old demographic during its Friday night time slot.
Considering RuPaul won an Emmy for Outstanding Host of a Reality Series last year, and that RuPaul's DragCon, the "Comic Con" of drag, saw 40,000 attendees this May in Los Angeles and is debuting in New York this September, it's hard not to feel that drag has already gone mainstream in a big way.
What's even more fascinating is that when the show jumped networks, it wasn't retooled to gain wider acceptance. With the same campy humor and over-the-top performances, it has managed to achieve its best-ever ratings. If anything, Drag Race is becoming bolder, challenging ideas about what drag culture and even queer identity means in 2017.
"All 'mainstream' pop culture phenomenons bubble up from subcultures," Tom Campbell, the show's executive producer, told me. " Drag Race is no different. But sometimes those phenomena get watered down. So when Chris McCarthy [president of VH1/Logo] moved the 'gayest show on television'—intact—to VH1, it was not only brave, but, based on our record-breaking ratings, it was genius."
Tonight's finale has four queens vying for the crown—Peppermint, Sasha Velour, Shea Couleé, and Trinity Taylor. Peppermint has already made history as not only the first transgender queen to make it to the finale, but the first to come out as transgender before the show went to air. And several queens who have competed this season—including finalist Sasha Velour, with her witty intellectual banter and wig-free looks, and the iconoclastic Nina Bo'nina Brown, who kicked the season off by turning her head into a giant peach—have brought innovative looks to the runway that push the limits of what's possible in drag. From the macabre genius of Sharon Needles to the anime-inspired fantasies of Kim Chi, Drag Race has showcased a host of avant-garde performers that are inspiring a whole new generation of future queens to think outside the box.
"Drag has always been about rebelling against the norm," Peppermint told me. "This season of Drag Race is more queer than ever, and the show seems to be taking the same progressive steps as mainstream media and society in general."
Trinity Taylor echoed Peppermint's remarks: "[Drag] is being more accepted, so more and more underground styles are coming to the surface," she said. "It's a great thing not only for drag and the LGBTQ community, but also for acceptance worldwide for everyone."
"Drag has always been quite boundary pushing when it comes to queer gender expression, but what's great is that audiences are really gravitating towards that aspect now more than ever," Sasha Velour said. "Drag holds out the promise that gender, beauty, language, and even family are ours to define and redefine, and in these political times that message isn't just fabulous, it's necessary for our survival."
The mainstreaming of drag also reflects subtle but important shifts in how the LGBTQ community defines "acceptance." While LGBTQ activists were able to win marriage equality by portraying queer people as "just like everybody else," that movement became the face of an often narrow and squeaky-clean idea of LGBTQ people as mostly white couples aiming to join mainstream society by mimicking heteronormative lifestyles—that is, getting hitched and raising kids. And while many in the LGBTQ community do embrace these values, many more don't. Queer identity has a strong counter-cultural tradition in its own right, with its own set of norms and values that don't always square well with traditional Judeo-Christian beliefs.
---
Watch Bob the Drag Queen and Miz Cracker Talk About Their Mother/Daughter Relationship: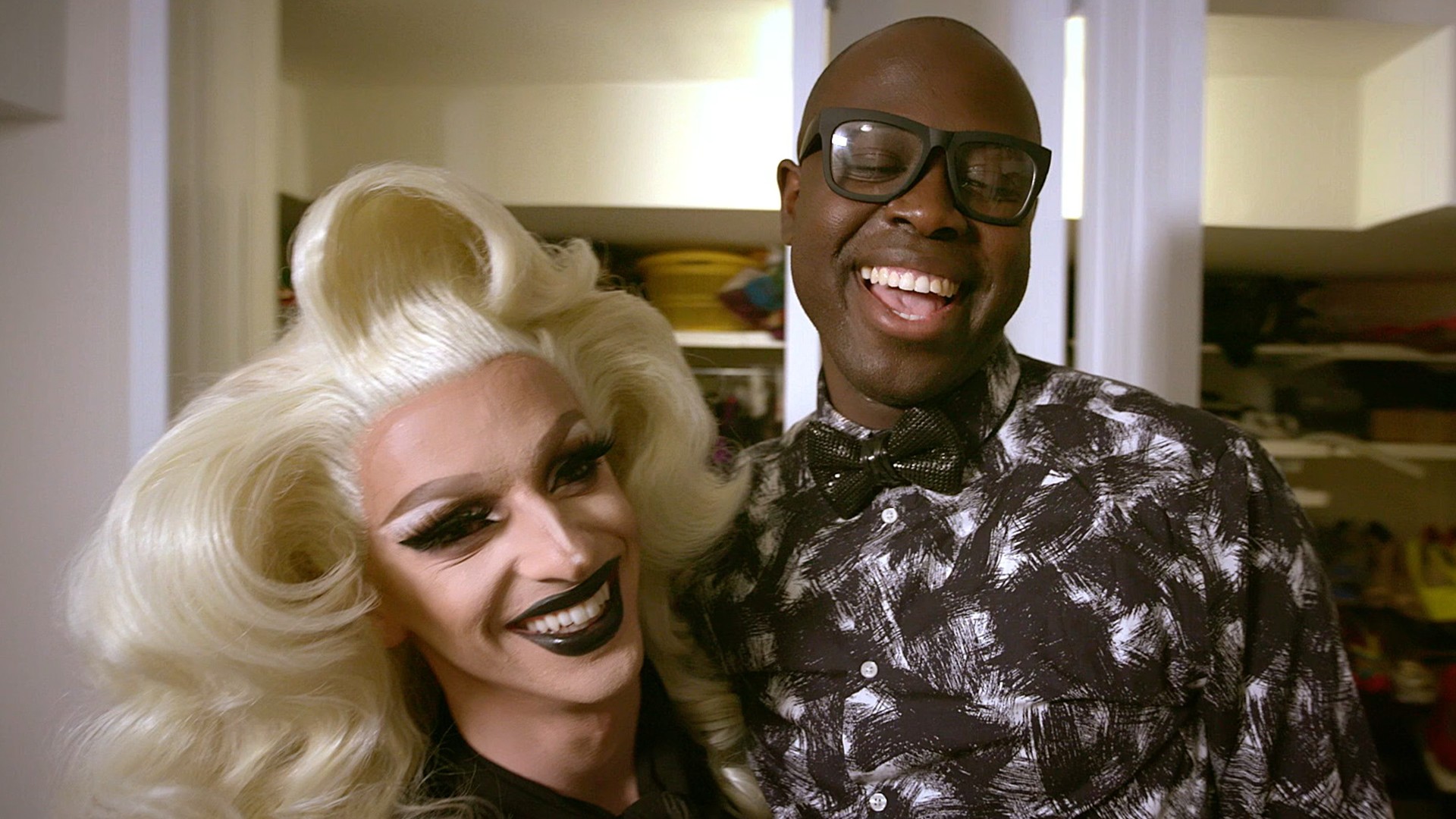 ---
For decades, especially during the height of the AIDS crisis, drag was seen as a subculture [on the fringes](https://books.google.com/books?id=S6aG5ae3dVIC&pg=PA22&lpg=PA22&dq=Drag+queens+on+the+fringe+of+gay+culture&source=bl&ots=mJlxZBcY&sig=chaGXVdiugm3UVi6k_rj9FPf0QU&hl=en&sa=X&ved=0ahUKEwj2uI2LntLUAhXs5IMKHcB-AT0Q6AEIXzAJ#v=onepage&q=Drag queens on the fringe of gay culture&f=false) of the gay rights movement, used as proof by cultural conservatives that gays were "radicals" and "perverts" not deserving of equal rights. (Note: It's still happening today.) The success of _Drag Race_ demonstrates that America may be ready to embrace a fuller spectrum of queer identity. Heteronormative paradigms are being questioned more frequently than ever, and not just by gay people. The way drag plays with and mocks identity may resonate particularly well with a generation of millennials and post-millennials with far more fluid definitions of gender and sexual identity. Furthermore, romantic arrangements like open relationships and polyamory, well established in the gay community but long considered taboo in mainstream society, are also having a cultural moment.
A few of the queens have noticed these shifts extending to the audiences for their shows, which have come to be straighter and younger than ever.
"Something about [Drag Race] makes queer culture accessible to folks who don't necessarily fit into queer nightlife spaces and it offers them a welcoming hand," Sasha told me. "I think it's especially important to connect with teenagers through drag, because the next generation will have a hand in shaping the values and styles of the future."
"I'm done with segregation!" Peppermint said. "Although there were times when drag clubs were more mainstream in America, most shows only existed in underground gay bars for many years. We have fought for very long to show the rest of America who we are and ask them to invite us to sit at the table, so I'm not very surprised to look over and see them at my drag show. We are all sharing the same space, and I think that's great!"
But you don't have to attend a drag show to realize just how much drag culture has infiltrated the mainstream. Many drag slang terms—from "throwing shade" to "yaas"—have become staples of our modern vernacular, to the point that they've even appeared as Jeopardy answers. Some may cry appropriation, but if the most heteronormative corners of our society can make use of the term "shade," it's proof that something universal lies at the heart of drag. After all, as RuPaul put it, "We're all born naked, and the rest is drag."
"Underneath the glitter, wigs, and death drops, Drag Race tells stories of the tenacity of the human spirit," Randy Barbato, executive producer at Drag Race production company World of Wonder, told me. "It's got heart. And I think that's a quality that appeals to everyone."
Follow Eric Sasson on Twitter.